A Lantzville man is facing animal cruelty charges after after his dog nearly died of a flea infestation earlier this year.
The terrier named "Rascal" was taken into the BC SPCA's custody after it was discovered the dog lost about 85 per cent of his blood to fleas.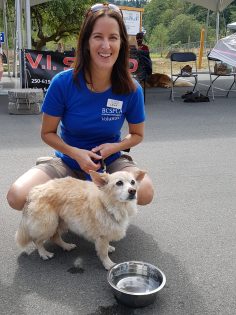 Rascal was rushed to Island Veterinary Hospital for emergency treatment which included life-saving blood transfusions.
He has since recovered and is thriving in a new home.
Rascal's former owner, Gary Kenneth Bob, has been charged with one count of animal cruelty under the Prevention of Cruelty to Animals Act.
Below is video of Rascal when he was first taken into custody. Fleas could be seen all over crawling all over his head.
Warning: This video contains graphic images and may be disturbing to some viewers.
Facebook Conversations