It isn't a sight you get to see very often, two 100-year-old homes being driven through downtown Victoria. That happened in the wee hours last night.
Five existing heritage homes are being moved on Michigan Street behind the legislature, to make way for the large Capital Park development.
Three of the homes are being relocated near the site, the other two are being moved to Dallas Road at Dock Street.
Mike Kozakowski, of Citified.ca tells Cfax1070, he watched as Nickel Brothers carefully maneuvered the two character homes around all sorts of obstacles, including light standards.
He says both homes were moved from Government Street to Store Street in about an hour.
"It was such a fun experience! The professionalism of those involved was exemplary. It all went down without a hitch as far as the general public was concerned," describes Kozakowski.
Shortly after the homes arrived at their destination on Store Street, they were loaded onto a waiting barge and transported to Esquimalt Harbour. Their next journey will take them along the Esquimalt and James Bay shorelines to Dallas Road near the nexus of the breakwater and Ogden Point, arriving at approximately 8:00AM
Flatbed trailers will then transport the homes to their final destination on January 20.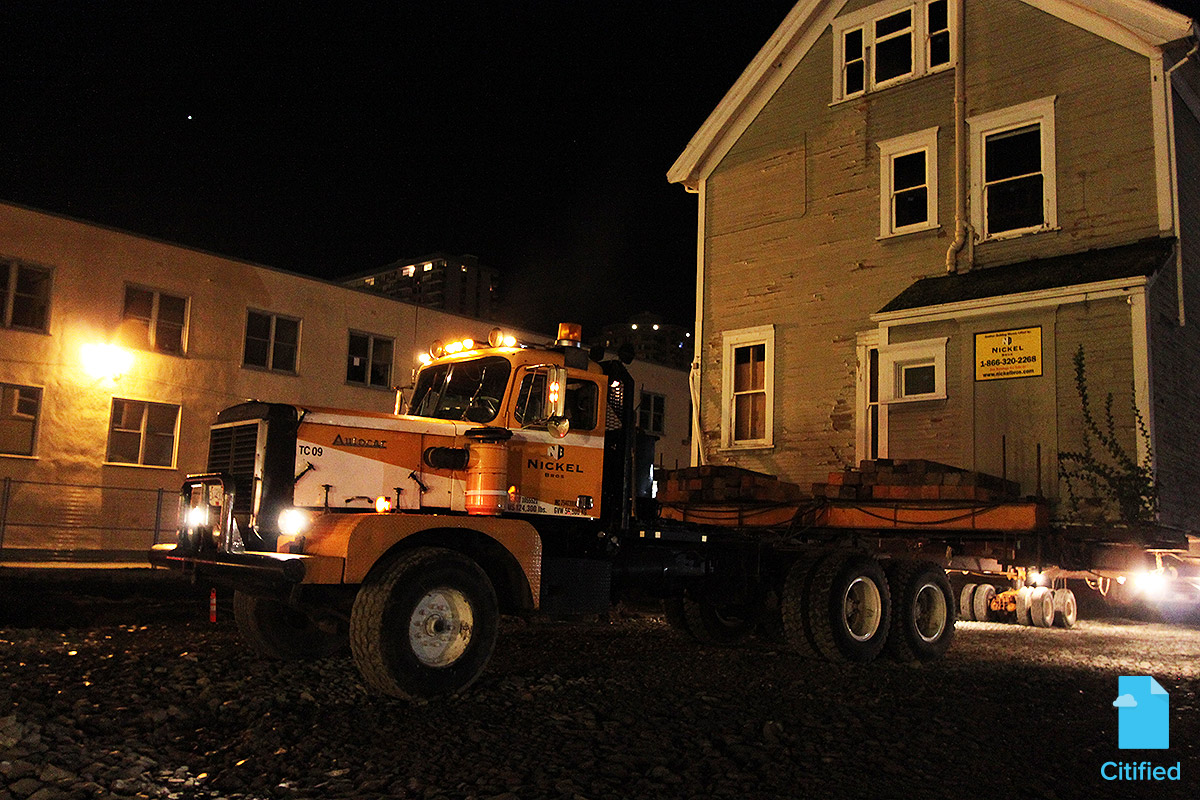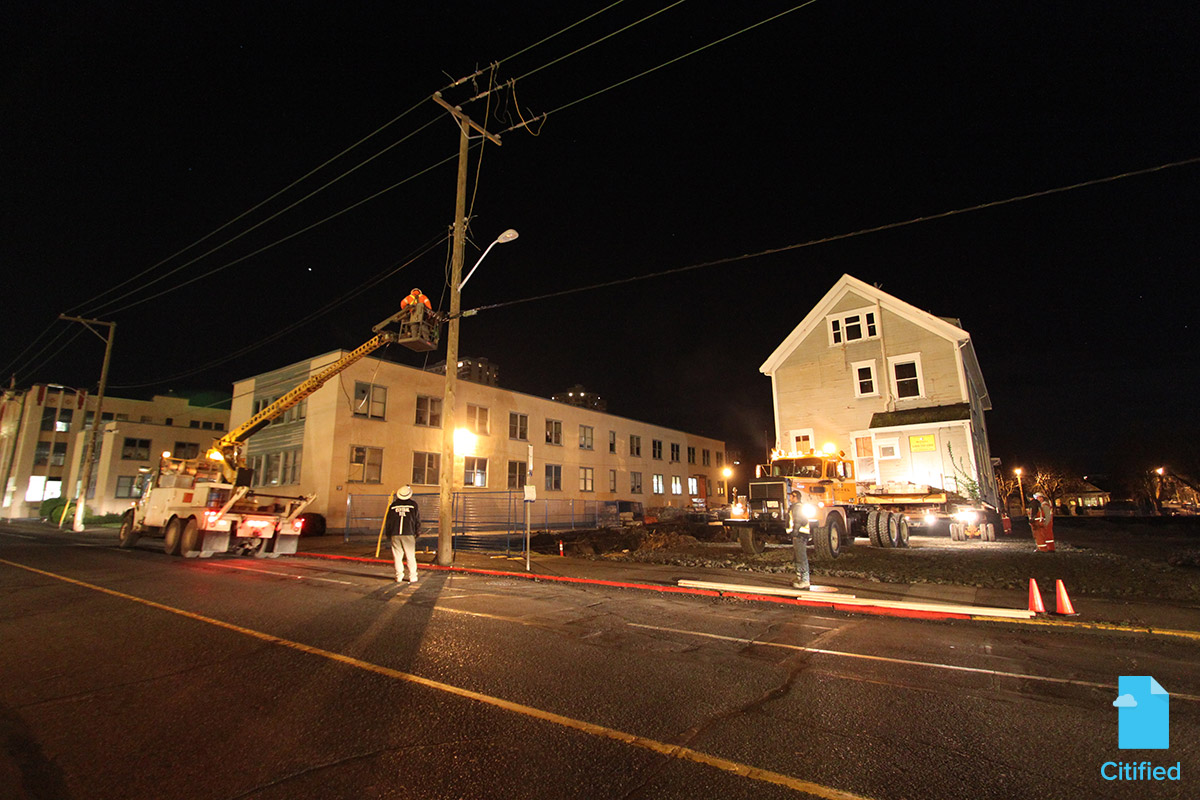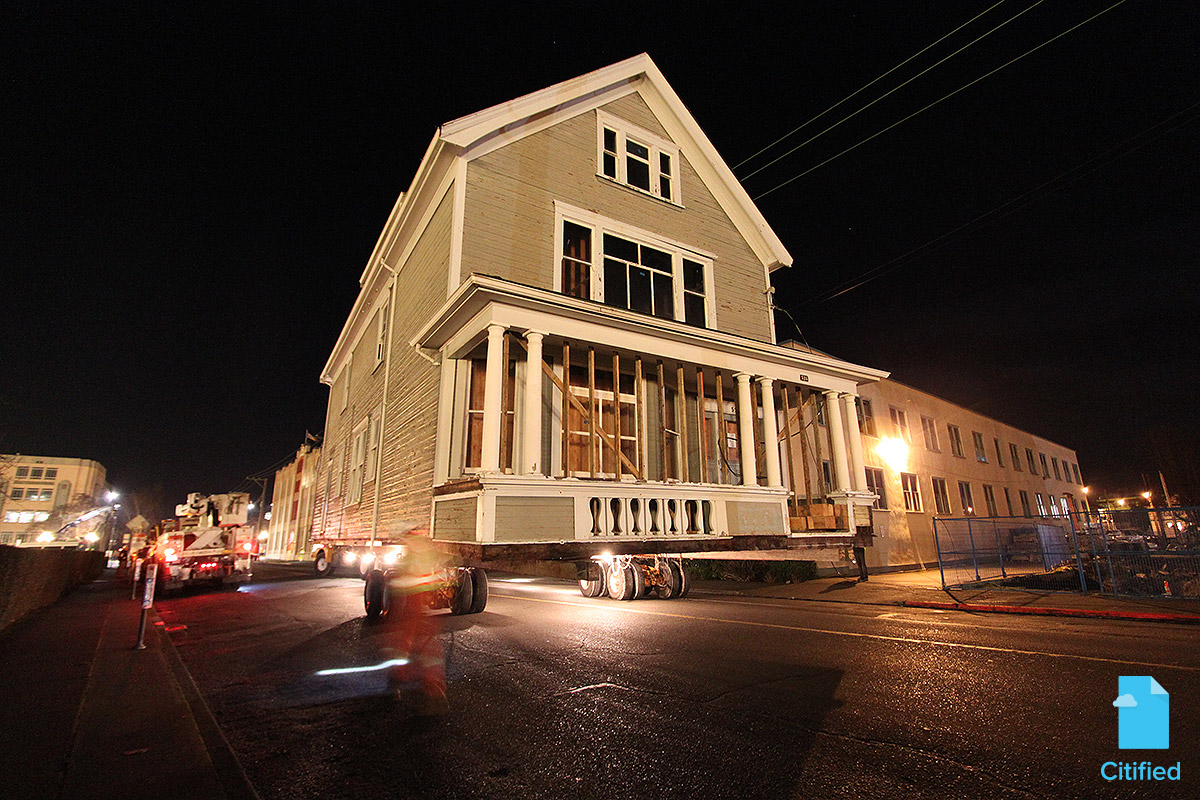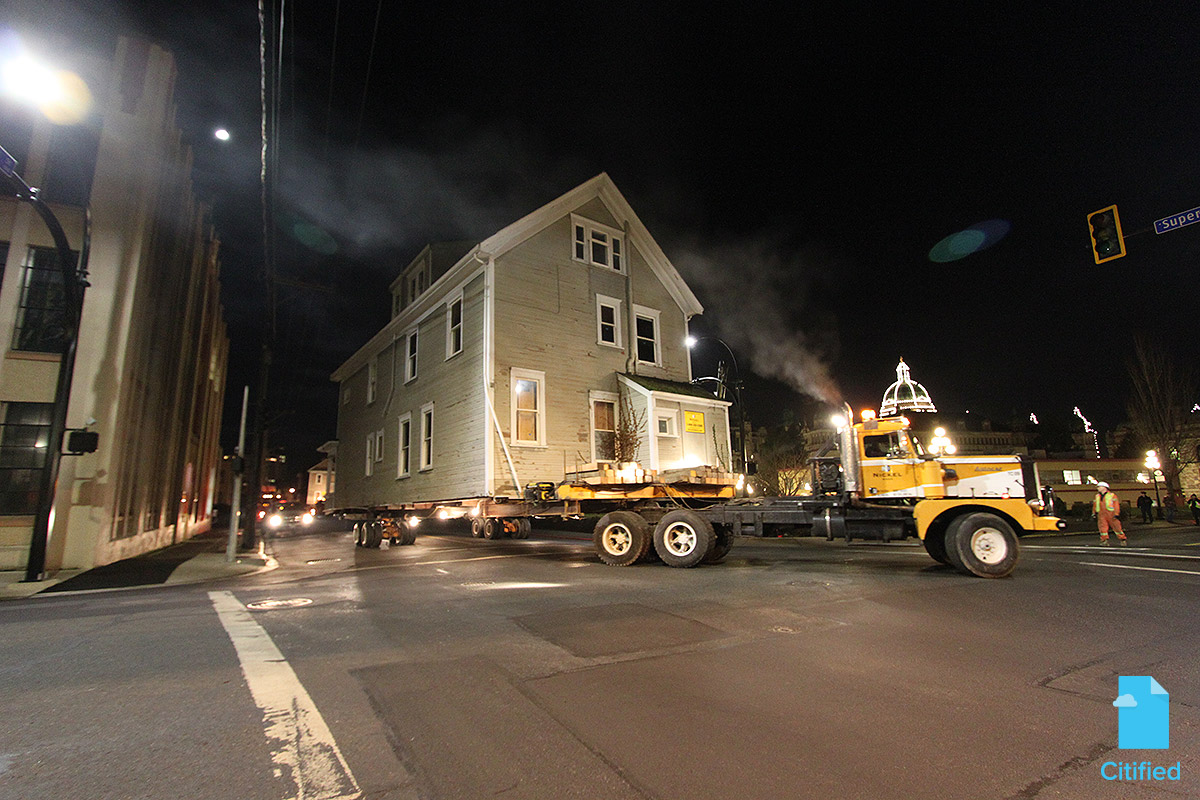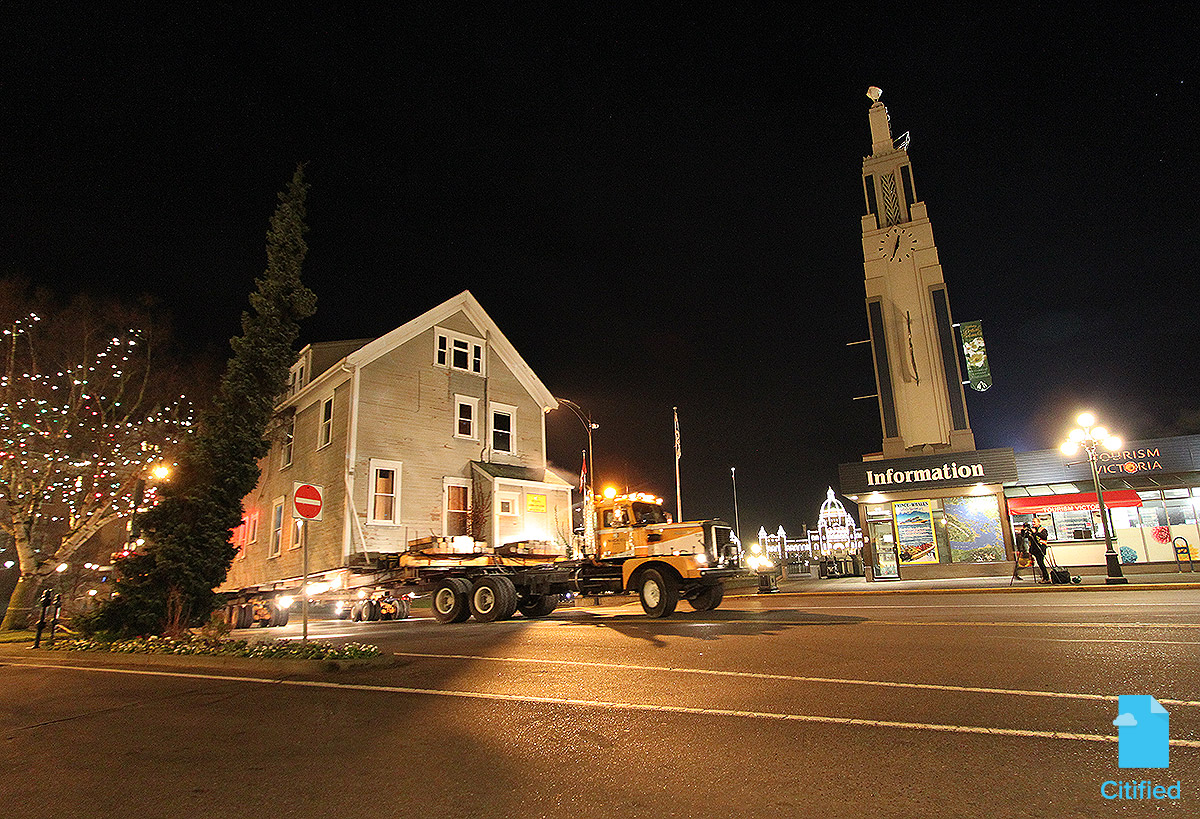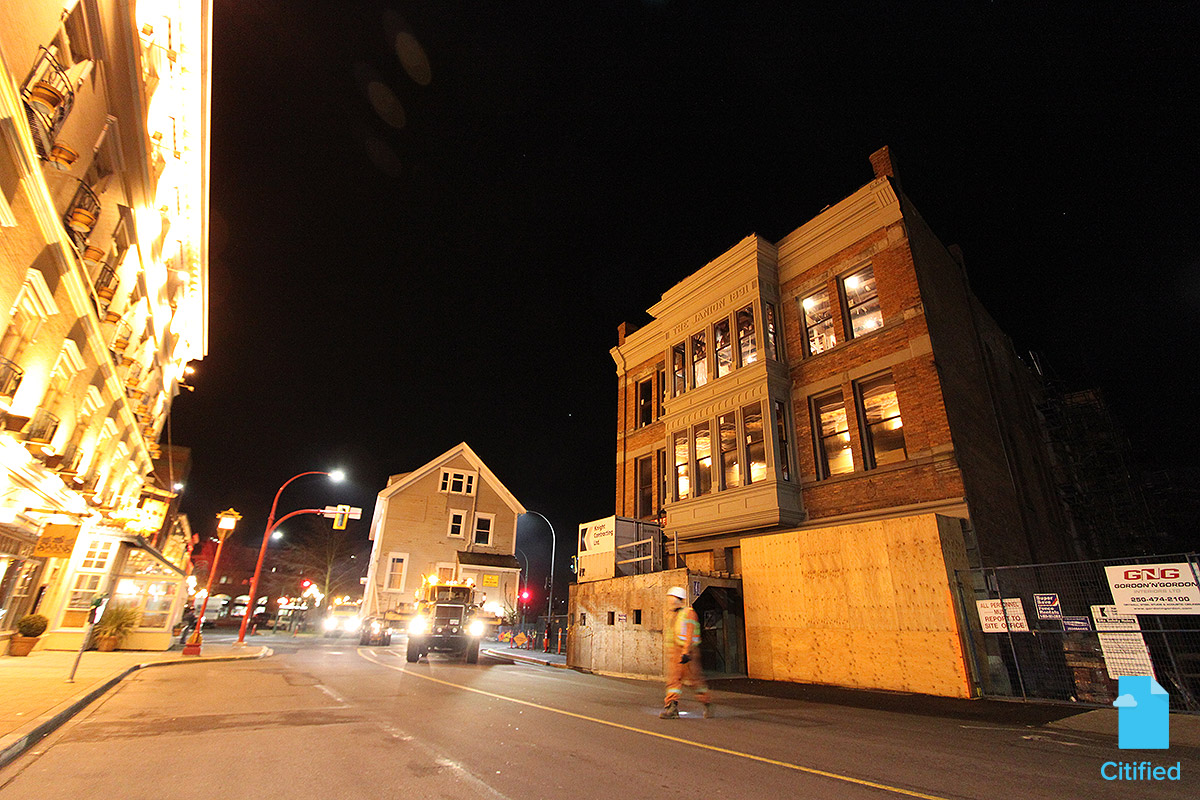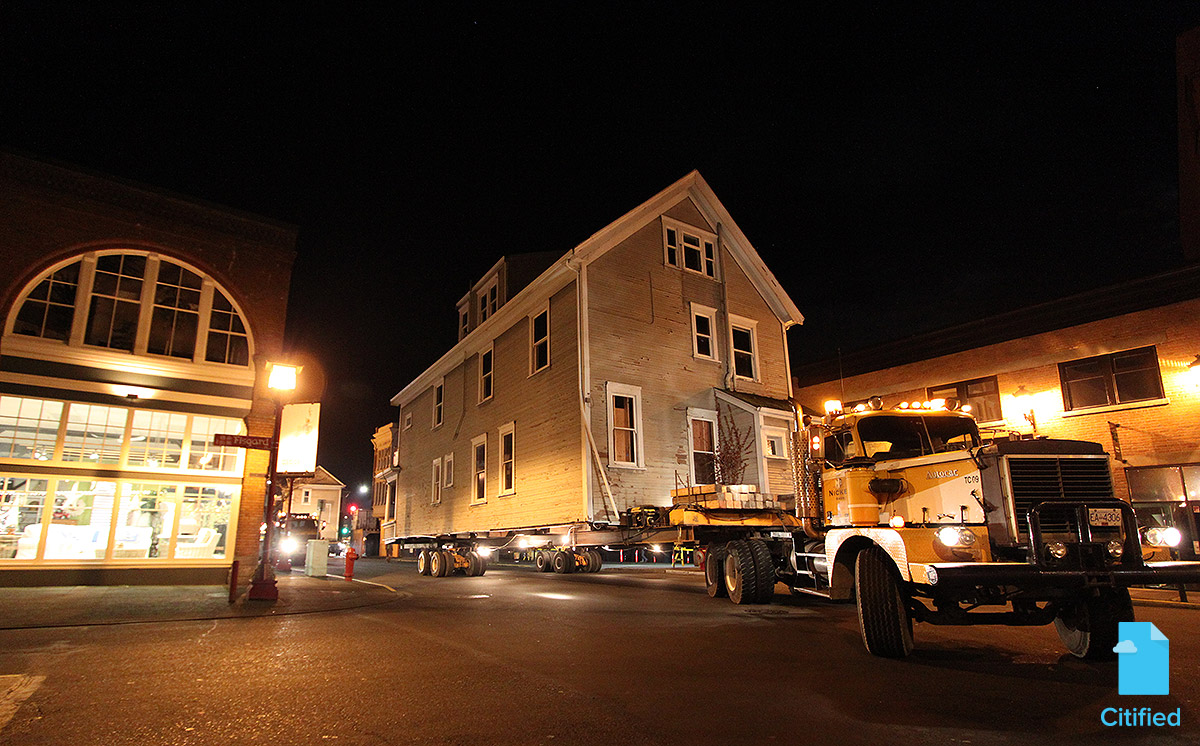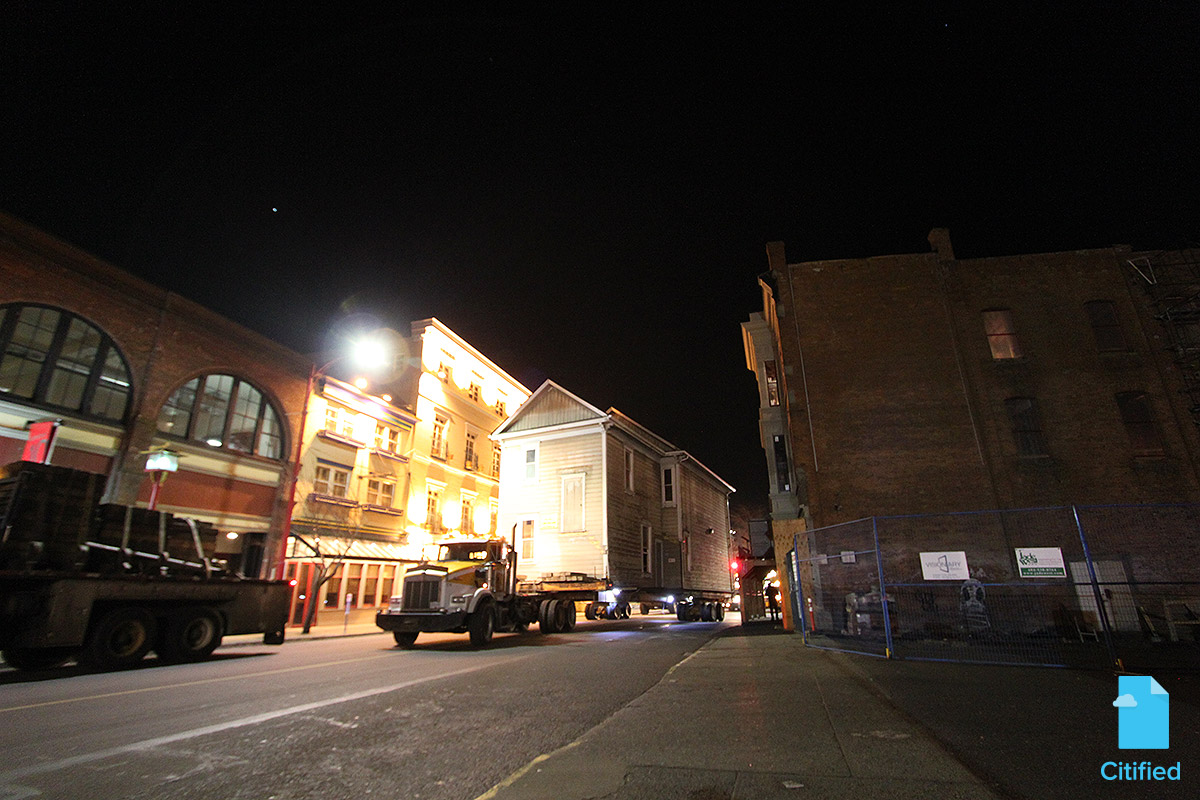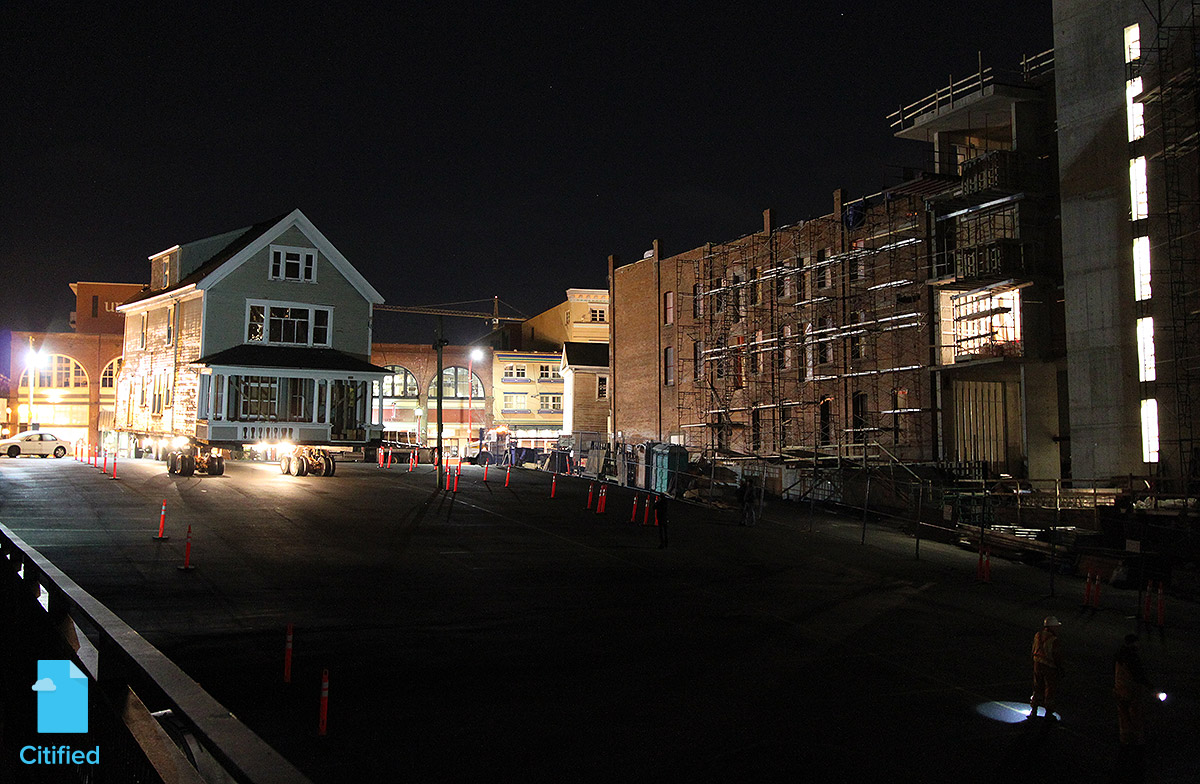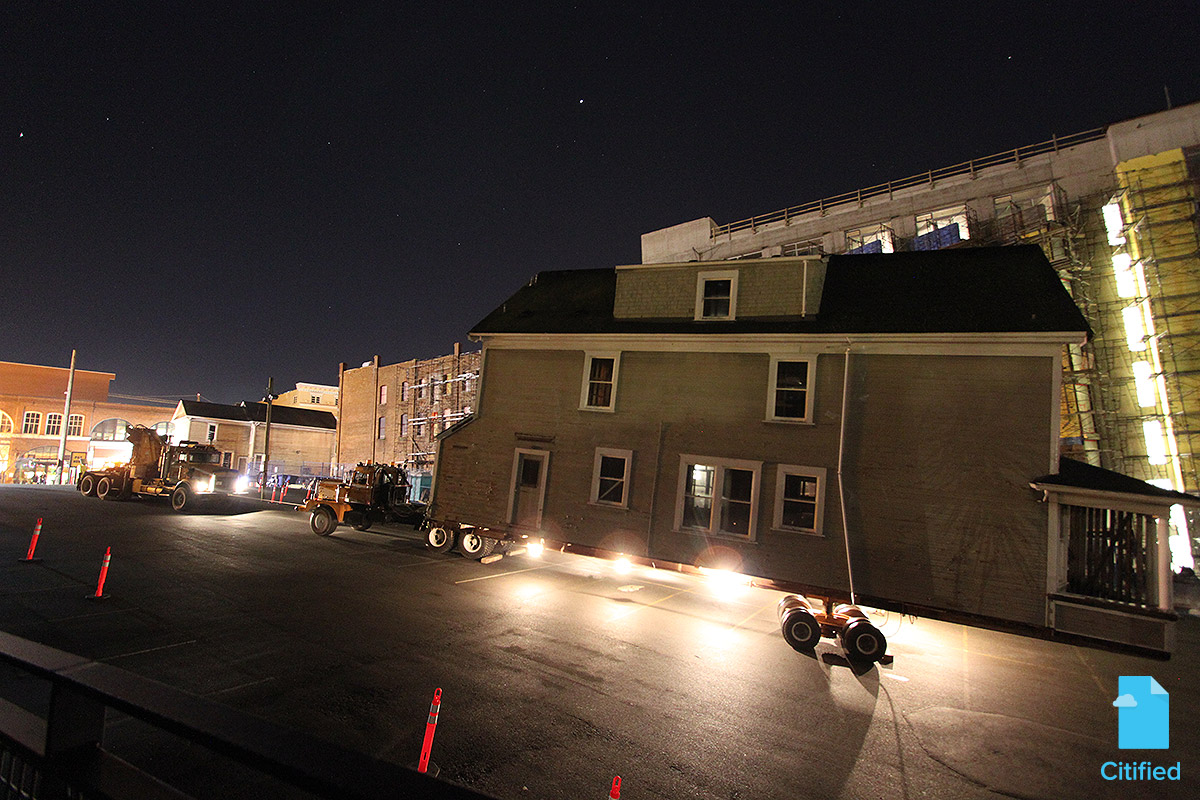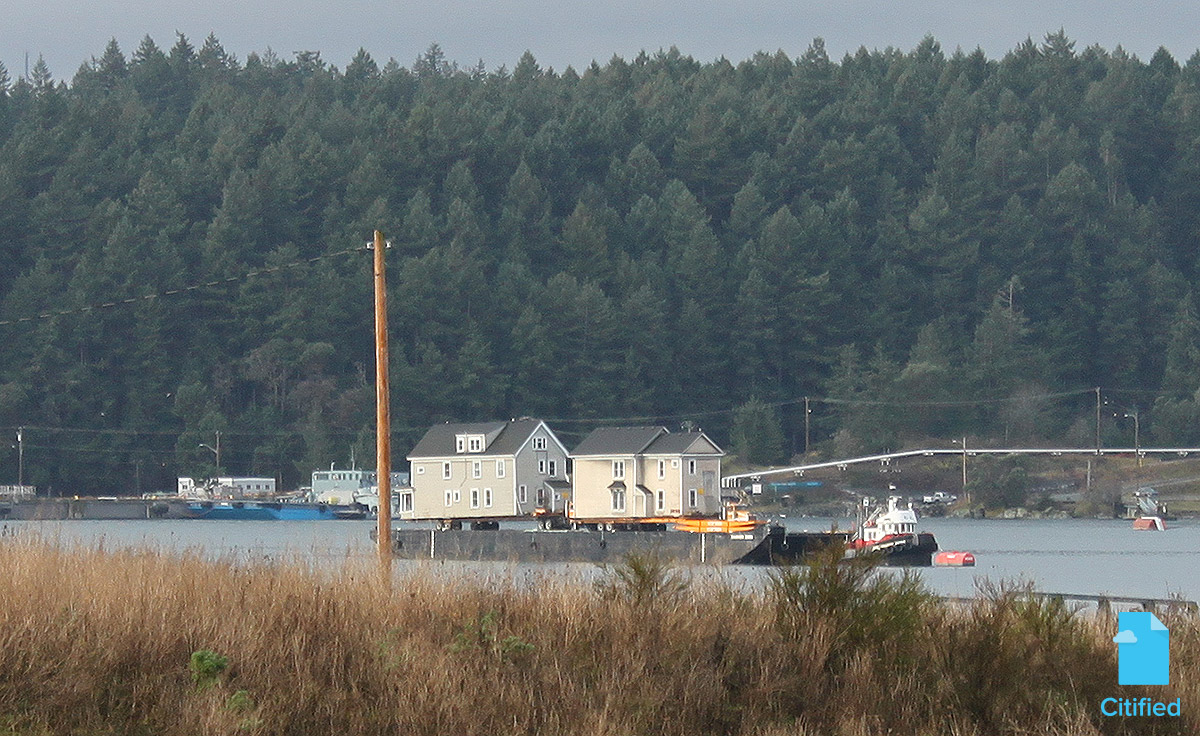 More photos can be found on the Vibrant Victoria forum.