There's something about going to Fisherman's Wharf and following it up with an ocean-based home run derby that sounds just delightful.
Maybe a stroll along Dallas road? Take your pick.
On Wednesday, August 23rd, some of the best power hitters from across the nation will gather to mash baseballs into the ocean from Ogden Point.
The event gets underway at 6 p.m.
The "Harbour Derby" is the first ocean home run derby to ever take place in Canada, and will kick off a baseball-packed weekend for the 2017 Baseball Men's Championship featuring 10 teams from across the country.
Baseballs will be Retrieved
Fear not environmentalists, as these baseballs will be launched into the ocean not to rot and decay in the water, but to be fielded and retrieved by kayakers. I'm not sure whether they'll be paddling with one arm and have a baseball glove in the other, but it should be quite the spectacle.
Maybe we'll even see one of these out there?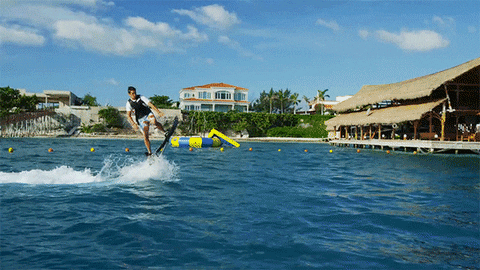 The event will be free for all to enjoy, with White Spot providing food for the event.
The Tournament
The Victoria Mavericks are hosting the tournament, with the Burnaby Bulldogs representing British Columbia. Two teams each from Alberta and Ontario will make the trek, with Newfoundland, Nova Scotia, Manitoba, and New Brunswick rounding out the 10-team tournament.
Lambrick Park and Royal Athletic Park are the baseball diamonds of choice for the tourney, with all games at Lambrick being free of charge. Every playoff game will be played at Royal Athletic Park (RAP), starting Saturday evening and continuing all day Sunday. The Gold Medal game will be at 7pm on Sunday.
Victoria Mavericks schedule
Thursday, August 24th
7pm vs. New Brunswick, RAP
Friday, August 25th
12pm vs. Ontario1, RAP
7pm vs. Alberta2, RAP
Saturday, August 26th
2pm vs. Manitoba, RAP
Full tournament passes are available for $150! Day-pass ticket sales will be available in the near future. View the full tournament schedule here.