1,831 days ago on November 24th, 2012, 15-year old Tyler Soy donned a Royals sweater for the very first time. Nearly two months later, Soy would register his first career WHL goal and point, scoring the 6th goal in a 6-2 rout of the Vancouver Giants in January of 2013.
He would get a taste of WHL action that year, suiting up in 7 games before playing full-time with Victoria in the 2013-14 season.
Fast forward nearly 2,000 days and we find that Soy has evolved into an offensive catalyst; a dynamic playmaking weapon that can inflict damage with either a pass or shot. Soy earned himself a selection in the 2016 NHL Entry Draft, being called upon by the Anaheim Ducks in the 7th round.
He's now an assistant Captain for the Royals, fulfilling the claim then-Director of Scouting Garry Pochopinski made in 2012 when Victoria drafted him that, "He possesses leadership skills, and we view him as the total package."
Nice assessment, Mister Pochopinski.
Tyler Soy's 10th of the season puts the record at 265 points
After tying former Victoria Royal and Chilliwack Bruin Brandon Magee for the franchise lead in points this past Tuesday with an assist, Soy wasted no time staking a claim as the franchise's most prolific point producer.
It was a critical goal, too. Victoria was down 2-0 in the 1st period, when Royals defenseman Jared Freadrich scored to cut the lead in half. With a power play early in the 3rd period, Dante Hannoun skated a wide arch around the top of the circles before sending a cutting pass to Soy on the far side. He made no mistake, tying the game at 2 and grasping the franchise lead in points.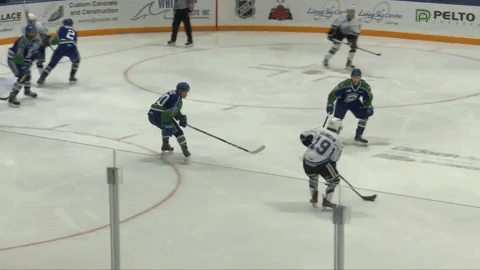 Victoria eventually fell in overtime, losing 3-2 to the Swift Current Broncos.
The Royals' next home game is Friday, December 8th verses the Kootenay Ice. Get tickets here!