December hasn't been the kindest month to the Royals in recent memory, but with a 7-1 smashing of the Prince George Cougars last night, it looks like the team is back to their winnings ways.
It was an electrifying start for Victoria when they scored two goals in 30 seconds to take a 2-0 lead just 6 minutes into the game. Dino Kambeitz and Matthew Phillips were the goal scorers. But Prince George went on to chop the lead in half less than a minute later, with a goal on the power play by Josh Maser.
That would be the end of the good news for Prince George.
Matthew Phillips scored a power play marker with 5 minutes remaining in the first period, putting the Cougars' resilience to the test – of which there apparently wasn't enough, as the Royals would take a 5-1 lead heading into the 3rd period, before adding two more for a 7-1 final score.
Jeff de Wit was named first star of the game with a goal and an assist; Chaz Reddekopp took the second star title with three assists; and Matthew Phillips was named third star with two goals.
Picture perfect start for Jeff de Wit
Jeff de Wit was recently acquired from the Kootenay Ice in exchange for a 6th round pick in the 2019 Bantam Draft.
It took de Wit all of 5:28 to register his first point as a Royal, assisting Dino Kambeitz on an early power play goal. De Wit would later add another power play assist on Matthew Phillips' 27th of the year, working a neat give and go as they rushed up the ice.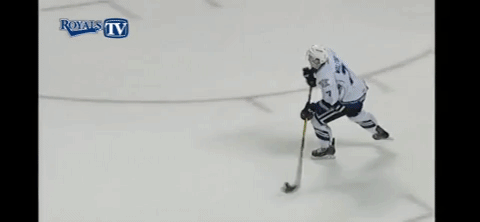 He then scored the 6th goal of the game, putting the cherry on top of an excellent opening performance as a Victoria Royal.
Notable Performances
Jeff de Wit, RW, 1 goal 2 assists
Chaz Reddekopp, D, 3 assists
Matthew Phillips, C, 2 goals
Dante Hannoun, C, 2 assists
Scott Walford, D, 2 assists
The Royals' final game of 2017 is this Saturday, December 30th in Kelowna. Victoria returns home Friday, January 5th for a tilt against the Everett Silvertips!