The 2018 Winter Olympics will be coming to an end on February 25th, and since Canada has emerged from these games with the country's best ever medal count, there is a lot to celebrate!
So set your alarms for tonight's closing ceremonies at 2:30 AM PST on CBC, or catch it live online by clicking here!
The theme for the Pyeongchang Olympics closing ceremonies is called "Next Wave" and focuses on looking to the future.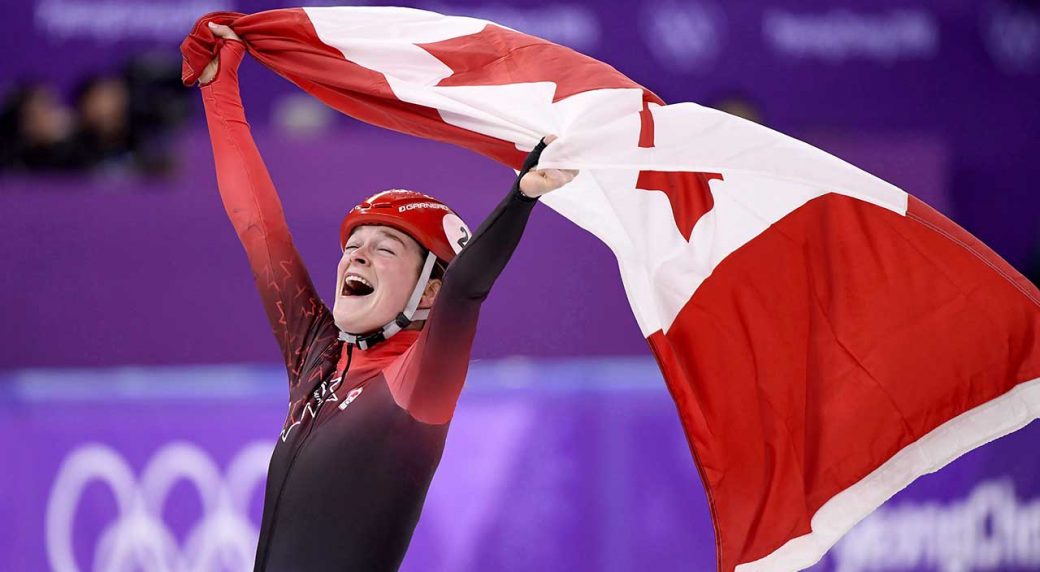 Canada's Flag Bearer
Kim Boutin from Sherbrooke, QC will be Canada's flag bearer for the ceremonies.
In her first Olympic games ever, this inspiring 23-year-old speed skater won the bronze medal in the women's 1500-meters and 500-meters, and silver in the 1,000.
Boutin received harsh comments and abusive threats from angry Korean fans on social media, after Choi Min-Jeong was disqualified from the 500-meter race, moving her up to third place.
But the Canadian athlete handled the situation with poise, coming back even stronger and claiming a spot on the podium once again later that week.