This Saturday, 5 km of Langford roads will be closed for the first ever Sarah Beckett Memorial Run.
The family run and walk is in honour of West Shore RCMP Cst. Sarah Beckett, who died in the line of duty in April, 2016, when a drunk driver hit her police cruiser.
She is survived by her husband and two young children.
See also:
The event will start at Belmont Secondary School at 10 a.m. and will loop through West Shore roads and trails for 5 km before ending back at the school.
Registration fees and fundraising money will be donated to the Constable Sarah Beckett Memorial Scholarship which goes to youth education and raises awareness for traffic safety issues and community service provided by police.
During the run, road traffic is expected to be closed on sections of the following streets:
Glen Lake Road
Parkdale Drive
Westshore Parkway
Langford Lake Road
Irwin Road
Meridian Avenue
Constellation Avenue
Check out a map of the route below: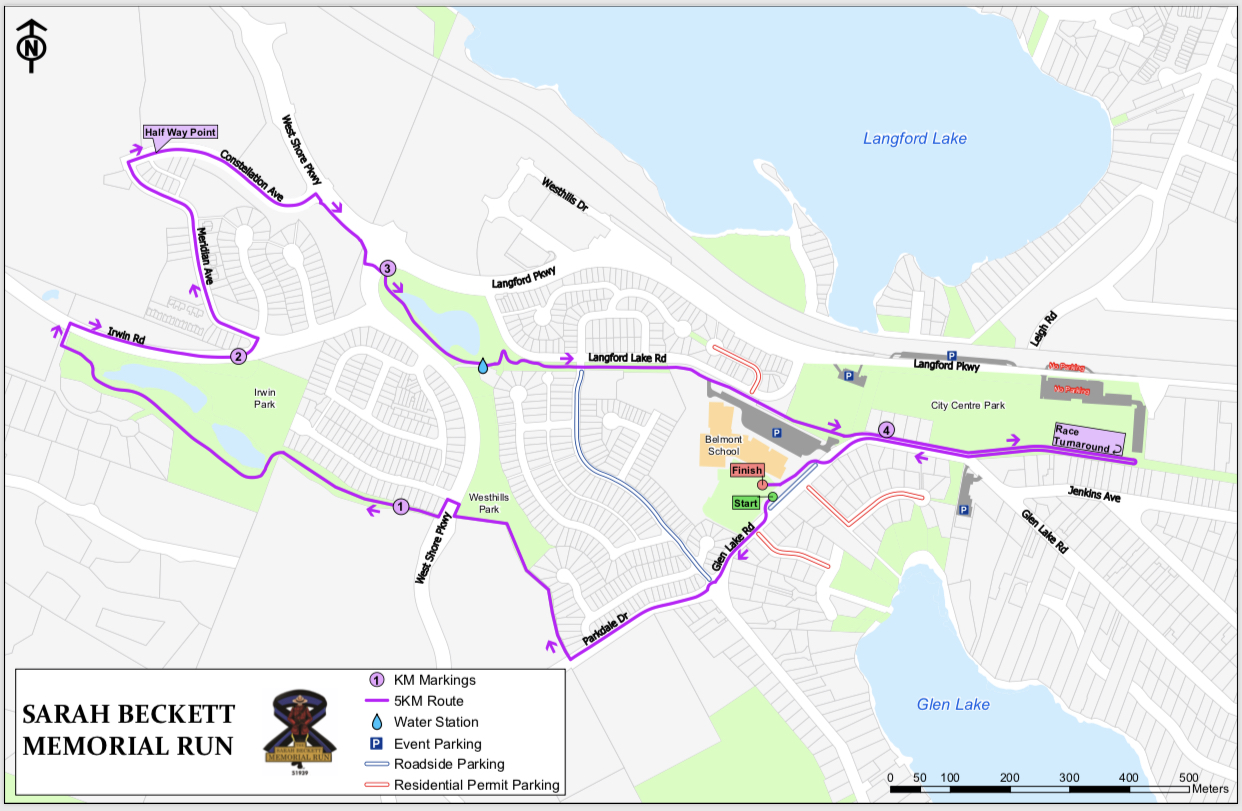 When:
– Package pick up/Business Pavilion opens at 8:00 a.m.
– Race begins at 10:00 a.m.
– Race ends at 1:00 p.m.
Where: Belmont Secondary School, 3041 Langford Lake Road