While BC Day marked a long weekend for the province, Sunday and Monday were extra special for some Vancouver Island residents who caught a glimpse of the fabled Northern Lights.
On August 4th and 5th, the Aurora Borealis was visible to the naked eye thanks to a minor geomagnetic storm washing over the planet.
See also:
According to NASA, the Northern Lights are caused by large releases of energy from the sun that are picked up by solar wind during solar storms.
While the Earth's magnetic field protects us from most of the sun's energy, bursts of solar energy during solar storms can cause the Northern Lights to appear when small particles and gas from the storms wash over the planet, generally down the magnetic field lines at the North and South poles.
"A G1 (Minor) geomagnetic watch remains in effect for 5 and 6 August, 2019 due to coronal hole high speed stream (CH HSS) influences," said NASA in a statement.
A map from NASA's Space Weather Prediction Center highlights where the Northern Lights would have been most visible, and Vancouver Island was near the light's strongest viewing zone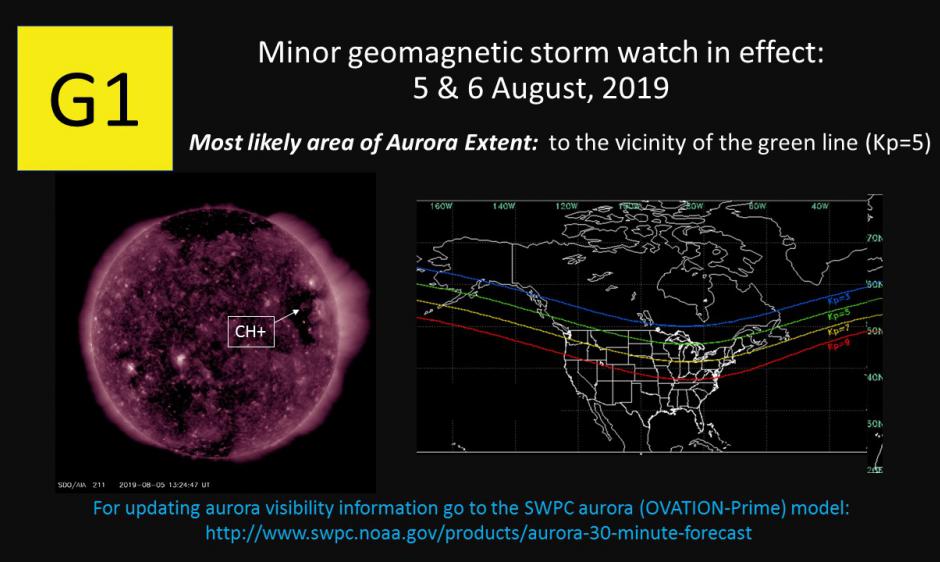 Check out these photos of the Aurora Borealis as seen from different parts of Vancouver Island: