Renters in Canada will have no respite from rising prices in the coming year, after a new report predicts that the average monthly rent in Canada is set to rise 3% in 2020. 
According to the December National Rent Report, a joint effort from Rentals.ca and Bullpen Research & Consulting that analyzes data from across the country, the average Canadian tenant will pay $1,975 to their landlord in December 2020.
That figure is 3% up from $1,920 in December 2019. 
The report does note that the annual increase is inflated by Ontario cities like Scarborough, Hamilton, and Markham all experiencing rapid growth with rent increase rates around 20 per cent each, but rents in Toronto, Vancouver, and Victoria are all on the rise as well.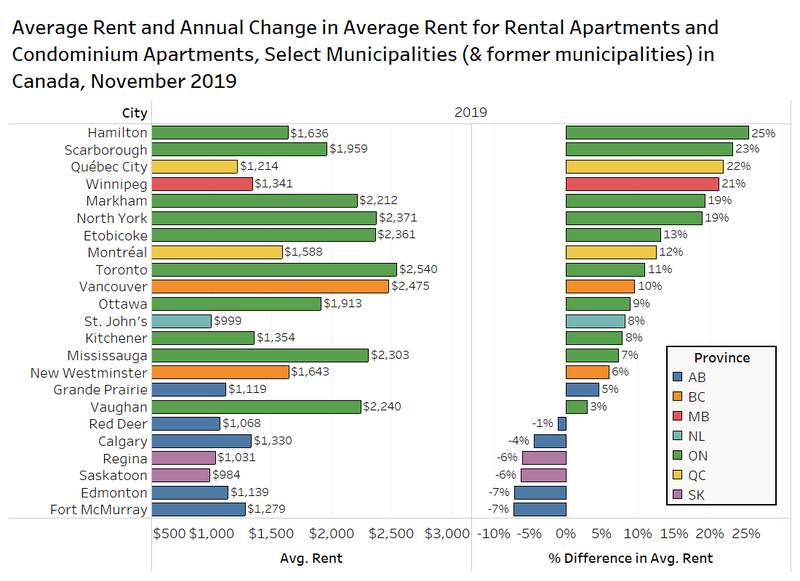 Victoria finished ninth on a list of 34 cities with average monthly rent for a one-bedroom in 2019 coming in at $1,935. 
Toronto and Vancouver ranked among the most expensive cities, with average monthly rates on rentals and condominiums of $2,540 and $2,475 respectively.
According to the report, rents in both Edmonton and Calgary will drop by 1% over the next year, while prices are expected to go up 7% in Toronto, 5% in Montreal, and 3% in Vancouver.
Provincially, Saskatchewan's average monthly rent declined by 9.7% annually, while average rents in Alberta dropped 3%.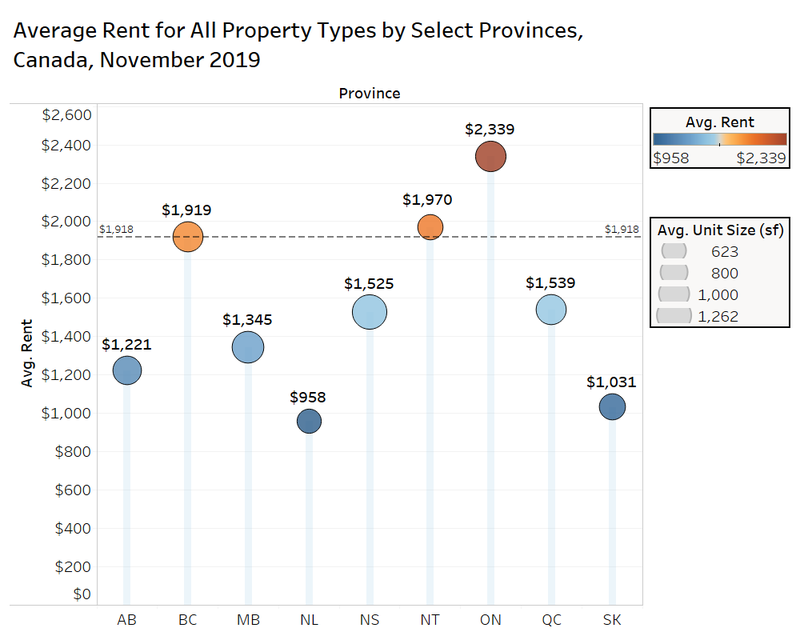 A separate study conducted by rental website PadMapper also found that Victoria's rents have been on the rise over this past year. 
That report states Victoria was the fourth most expensive rental market in Canada, finding that one-bedroom rent grew 2.6% to $1,560 in 2019, while two-bedroom prices jumped 4.8% to $1,740.
Notably, PadMapper says, two bedroom rent on a year-over-year basis in Victoria is up 15.2%.
The good news for tenants is that more housing units are being built than ever before. The Canada Mortgage & Housing Corporation recently reported that almost 72,000 rental units are under construction in Canada.
That is the highest rental construction rate in over 30 years.