When thinking of Canadian athletes, inspirational Terry Fox definitely tops the list.
This year marks the 40th anniversary of his Marathon of Hope run that brought the country together, and in commemoration, Adidas Canada is releasing a retro pair of sneakers in his honour.
The Terry Fox collection celebrates Fox's attempted journey across the Canada to raise money for cancer research, and Adidas is re-releasing its Orion sneakers, the same ones he wore in 1980.
The new and improved versions of the classic include Fox's name on the side along with the signature stripes, as well as a 40-year anniversary logo inside, and will be a release exclusive to Canada.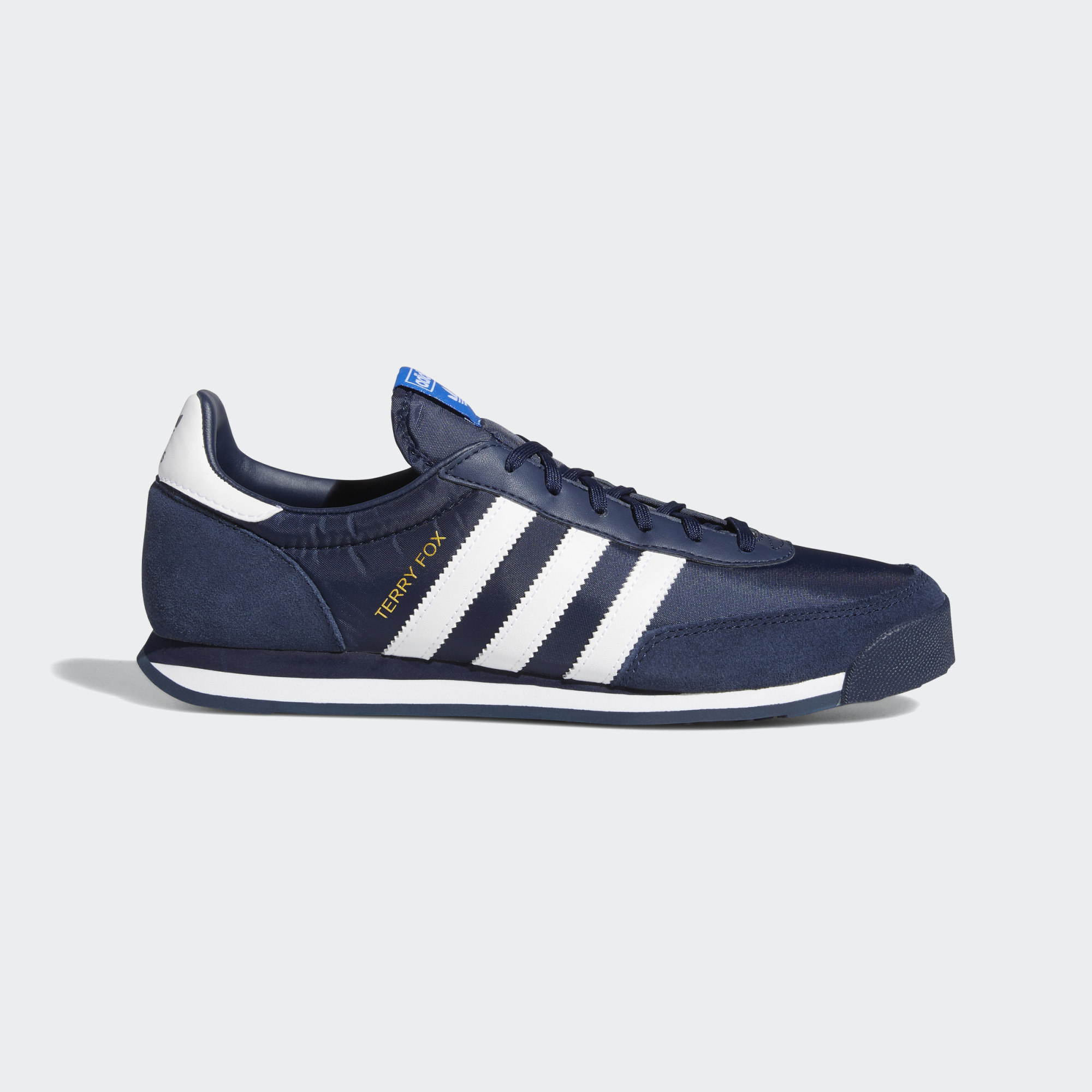 The collection drops on Wednesday, May 20th and will be available for purchase online.
Along with the sneakers, the tissue paper they're wrapped in has significance as well; it will be a recreation of the original letter that Fox wrote asking for shoes from Adidas.
According to the shoe giant, Fox wrote the company before beginning his cross-country journey to ask them for a donation of 26 pairs of shoes.
The Terry Fox collection also includes a t-shirt with Fox on the front, as well as a map of his journey on the back.
100 per cent of the profits from the sale of these items will be donated directly to the Terry Fox Foundation.
Adidas is hoping to raise $1 million for the foundation, and say that the the shoes and shirt are just the first of more to be released in the next six months.