While Esquimalt's popular summer fair, Buccaneer Days has been cancelled this year, the committee that oversees the annual event has put together a new way for the community to still enjoy one aspect of the fair while maintaining their physical distance from each other.
The Morgana float, a pirate themed float owned by Mark Miller and Lance Jesson, will be touring through the municipality for people to watch from the safety of their homes on Saturday, May 9 from 10 a.m. to 5 p.m.
It will be manned by the owners and float crew who have volunteered their time to spread some community cheer.
"We thank them from the bottom of our hearts," reads a statement from the Buccaneer Days Committee.
"We hope this gives a little solace to our to our community, a little joy in somewhat challenging time and the reminder that Buccaneer days are an event and in our Esquimalt hearts."
Those who see the float are encouraged to wave from their balconies, windows, and front doors, and share a photo of the float with the hashtag #EsqBucDays2020 as a show of community spirit during this period of physical isolation.
A map of the route: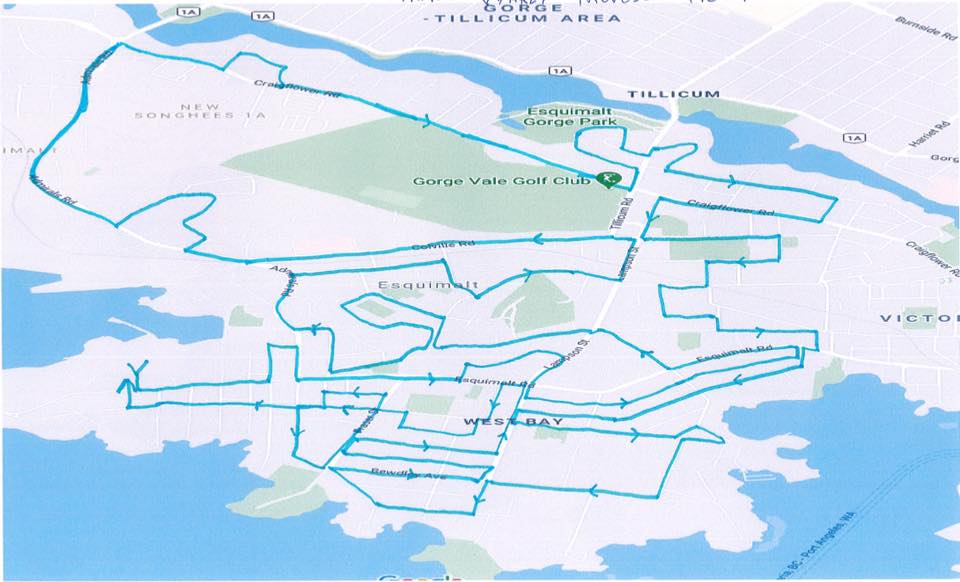 This year's annual Buccaneer Days festival was slated to take place on May 9 and has been cancelled due to the COVID-19 pandemic.
The festival usually features amusement park rides, games, food vendors and more. Anyone who had already purchased wristband tickets for the event can use those tickets at any future West Coast Amusements event.
However, all planned West Coast Amusements events have been put on hold due to the pandemic. Updates will be available on the company's website.
Vendors who have paid a deposit to set up at the festival's marketplace have been refunded.