We can't wait for the holiday season to get here, and for one reason; beautifully decorated Christmas trees!
The BC Children's Hospital Foundation is bringing the annual Festival of Trees to Victoria again in November. This local tradition is the unofficial kick-off to the holiday season.
All proceeds support the BC Children's Hospital and the most urgent needs of children in BC today through continued investment in research, education, advanced technology and care.
Due to the challenges of 2020, BCCHF has developed engagement tools to help sponsors utilize the Festival of Trees to engage with their customers and employees.
This year, your company could be one of the proud businesses involved with this amazing tradition! If you own or work with a local business or organization, we have 7 good reasons why you should get involved with this festival:
2020 is about community spirit
As 2020 is a challenging year for all of us, consumers are looking more and more to spend their dollars with companies and organizations who care about the community. Show the community your spirit by participating in an event for the only children's hospital in the province.
Brand recognition
Your business will gain valuable brand recognition by partnering with the most recognized brand in all of British Columbia*
*Based on a 2016 survey by Insights West
Engage with your customers and employees
Each sponsor will receive a complimentary engagement toolkit designed to help you use your participation in the Festival of Trees to engage with your customers and employees.
Exciting team-building activity
Your team will have the opportunity to come together, share in the holiday spirit, brainstorm a theme and decorate a tree, all while collaborating to support sick kids in BC.
Local impact
On average 3,300 kids from Vancouver Island are admitted to BC Children's Hospital every year. That's 9 new kids every single day, right from Vancouver Island, who have conditions that only BC Children's Hospital can treat.
Local media coverage
Each year the Festival of Trees partners with some of the top media outlets in Victoria, including; Victoria Buzz, Ocean 98.5, Used.ca and the Times Colonist. The sponsorship level you choose, and the amounts of funds you are able to raise, will determine how much recognition and coverage you receive.
It's affordable
Your business can get all this, including six weeks of specialized branding at the Bay Centre, for as little as $1,000 with all proceeds benefiting BC Children's Hospital Foundation.
If you're interested in being involved with this festive event, you can contact Shaun Cerisano through email at scerisano@bcchf.ca or by phone at 250-380-1528.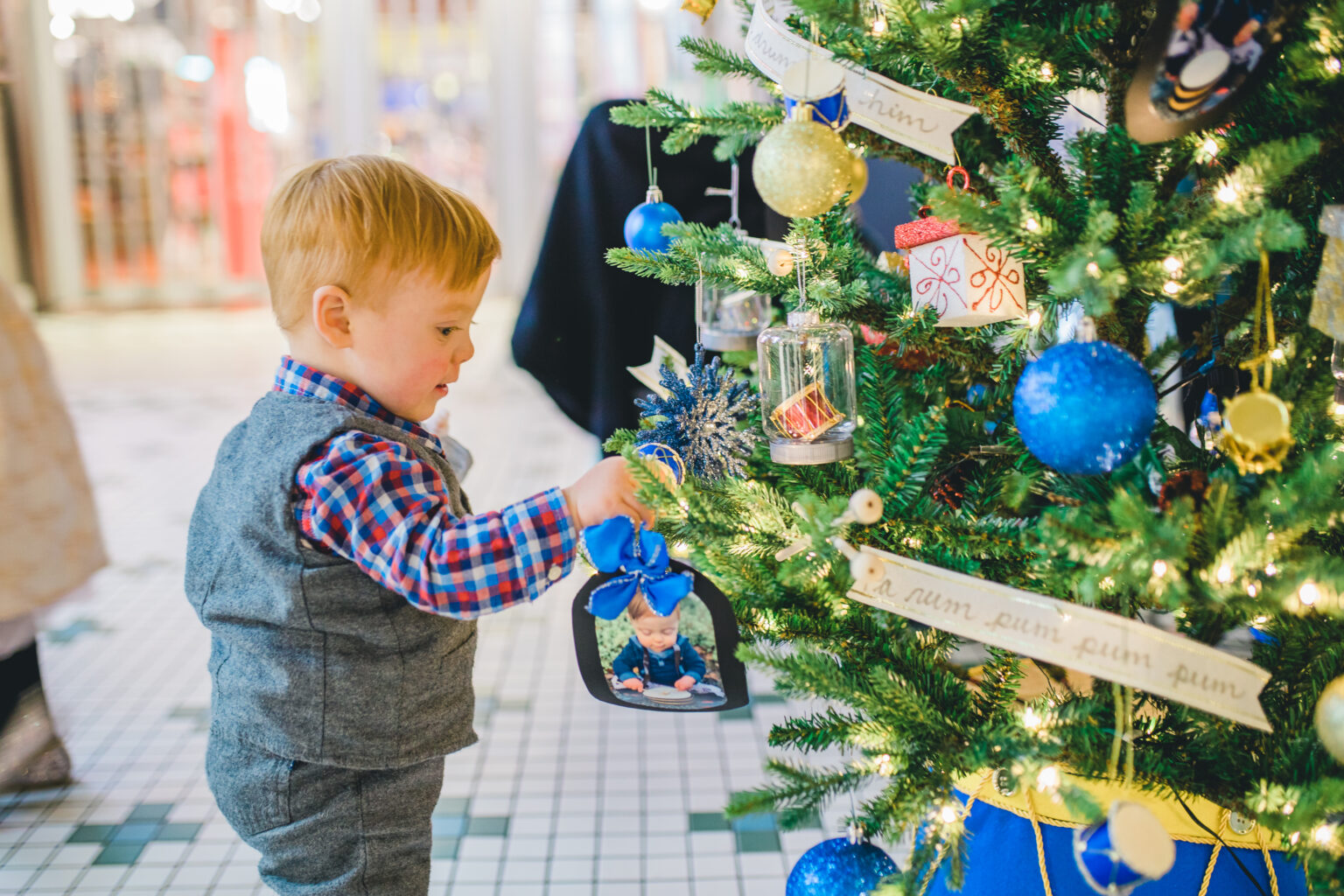 When: November 19th – January 5th, regular shopping hours
Where: The Bay Centre, 1150 Douglas Street
Admission: Free – vote by donation!