Victoria Police arrested three people and seized drugs, weapons, and several thousands of dollars in cash after an incident Sunday night at a temporary housing facility.
In a media release, VicPD said on Sunday, January 31st, at approximately 3 p.m., officers attempted to execute a search warrant for a drug trafficking investigation at a multi-unit temporary housing facility in the 100-block of Gorge Road East.
The Greater Victoria Emergency Response Team (GVERT) were called in after three occupants of a suite refused to cooperate with officers and barricaded themselves inside.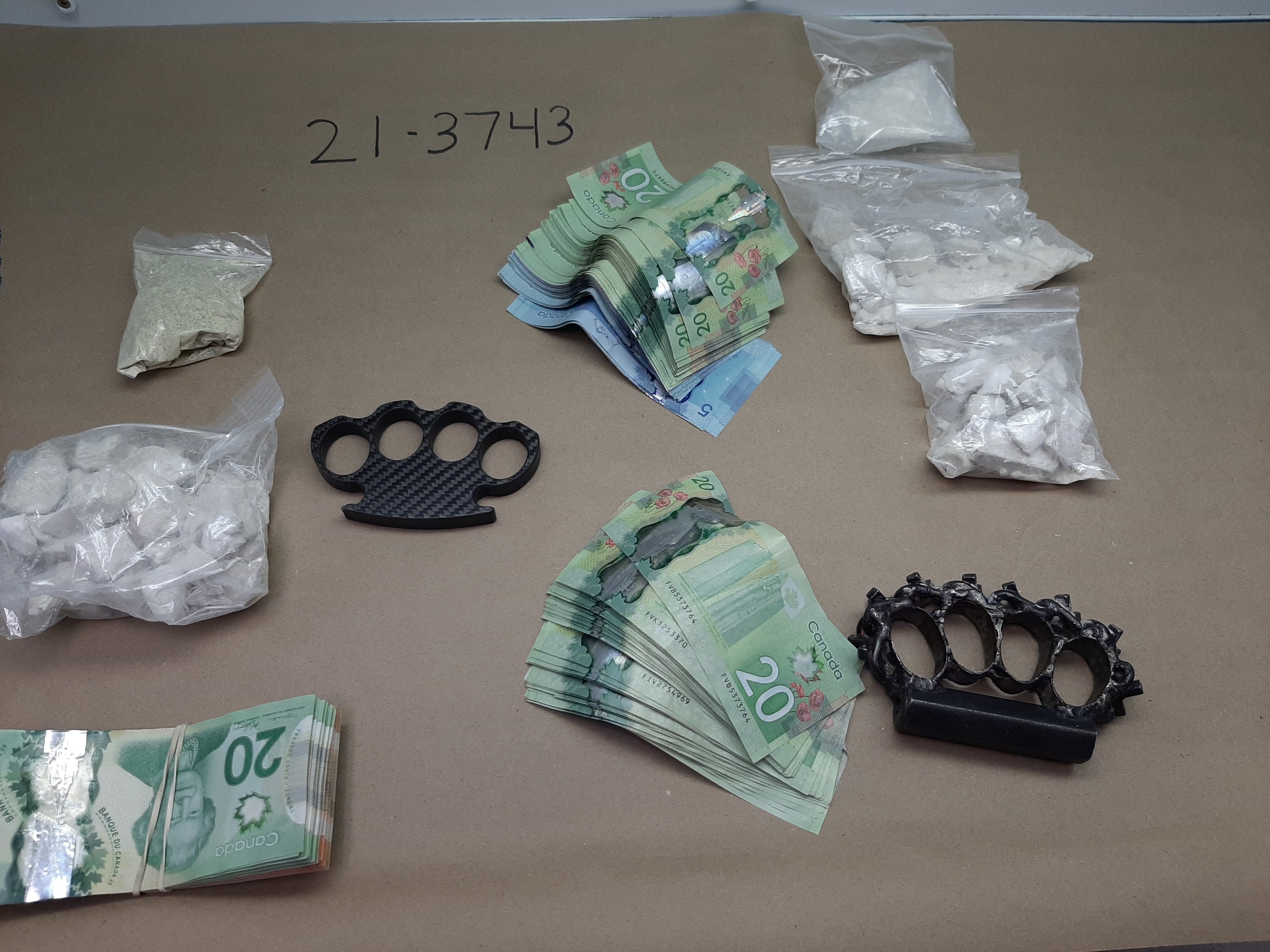 After several hours, GVERT detonated a loud distraction device and arrested the occupants of the suite, two men and one woman, without further incident.
The suite was searched and investigators with VicPD seized several ounces of suspected fentanyl, crack cocaine, and methamphetamine, as well as weapons which included brass knuckles and firearms ammunition, and approximately $5,000 in cash.
Police said they will be recommending several charges of drug trafficking and weapons possession against the three accused in this investigation.