The sands of time are running, but you still have time to check out some incredible sculptures at Cadboro-Gyro Park in Saanich.
Four professional artists have meticulously shaped sand into gorgeous sculptures, playing on themes like Winnie-the-Pooh, pirate ships, local wildlife like sea lions, and fantastical creatures like dragons.
Visitors to the park can vote for their favourite sculpture for a chance at a prize package with items donated by local companies.
The package includes:
$100 Gift Card – Peppers Foods/ reusable shopping bag/insulated lunch bag
$100 Gift Card – Caddy Bay Liquor
Misc Merchandise from the Moka House and a $25 gift card
$100 Gift Card from Bliss Spa
Hat & Shirt from the Gryo Beach Board Shop as well as a 2 person Stand up Paddle Board tour
$100 Gift Card – Thai Lemon Grass
$100 from Madison and Muse
$100 from The Pet Store
Voting closes at midnight on August 2, 2021. The sculptures, however, will remain at the park until August 8 at 4 p.m.
You can vote for your favourite sculpture through the District of Saanich website.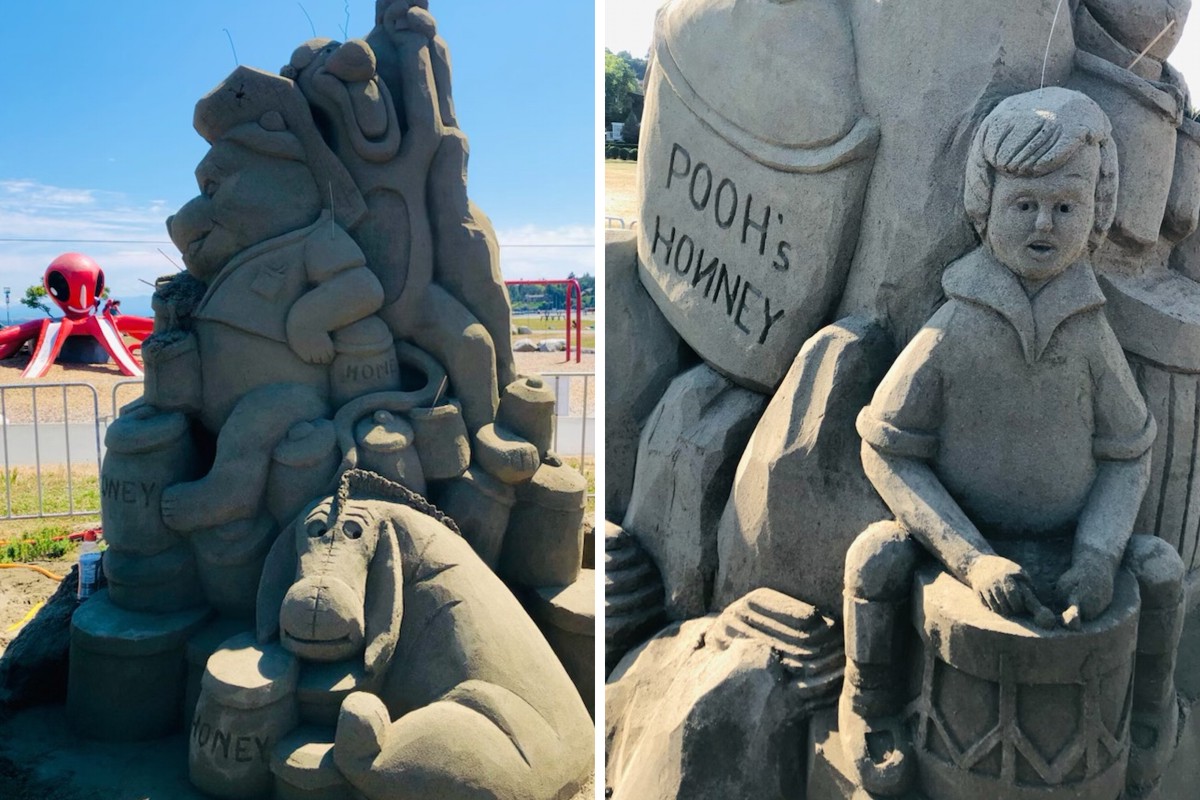 Where: Cadboro-Gyro Park, Sinclair Road
When: July 9th to August 8th