A two-year-old dog and her five pups are recovering after being abandoned by her owner in Nanaimo.
Celeste was brought to the SPCA and is now being cared for with her puppies at a foster home.
"She was living outdoors and starving, but she was obviously doing everything she could to try to feed her puppies and keep them safe," said Bonnie Pequin of the BC SPCA in Nanaimo.
"She is such a sweet, loving dog and a very good mother."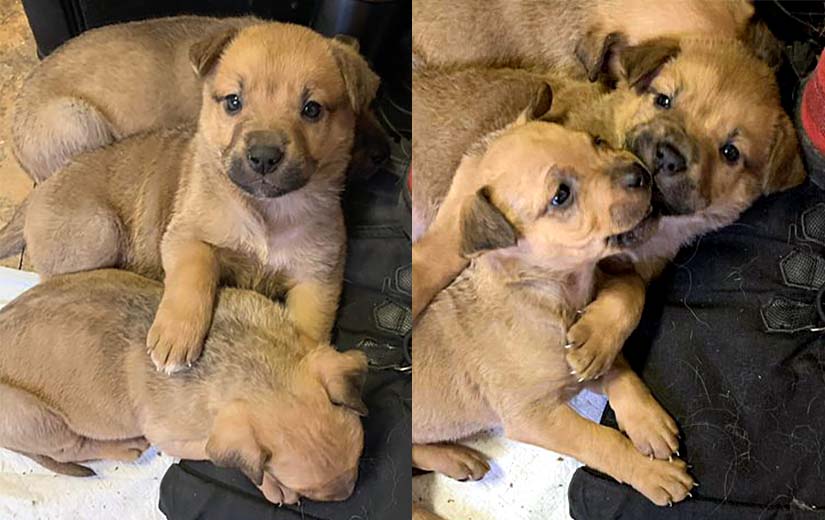 According to the BCSPCA, Celeste is on a strict refeeding program to reintroduce nutrients to her system and avoid risks associated with overfeeding emaciated animals.
The woman taking care of Celeste and her puppies says Celeste is a "gentle dog who loves being petted and interacting with family members and other animals."
"I lay on the floor and she comes over and puts her head on me and just looks at me with the most loving and kind eyes," she said.
"Despite everything she has gone through with lack of access to food, Celeste sits patiently, waiting as her meals are prepared."
BCSPCA said the dogs will be in their care for at least another month until Celeste reaches a normal body weight, when she can be spayed and put up for adoption.
The puppies will also be ready for adoption in the new year.
The SPCA is seeking donations to support the care of Celeste and the nearly 100,000 animals it provides services for each year.