A section of Burnside Road West in Saanich will be closed for up to two months as major road improvements get underway.
According to the District of Saanich, Burnside Road West will be fully closed between Prospect Lake Road and Meadow Park Lane as of today, July 7th.
If everything goes to plan, the area should reopen on September 16th.
The project includes widening and repaving the road, adding a paved shoulder to both travel lanes, replacing a roadside barrier and adding additional signagage in the area.
The District of Saanich said the project will be split into phases so the intersection of Prospect Lake Road and Burnside Road West will remain accessible throughout the majority of the project.
A detour will be available via Watkiss Way during the project. Emergency vehicles and local traffic will have access via the View Royal side.
Traffic delays in the area are expected throughout the duration of the project.
Phase 1 of the project: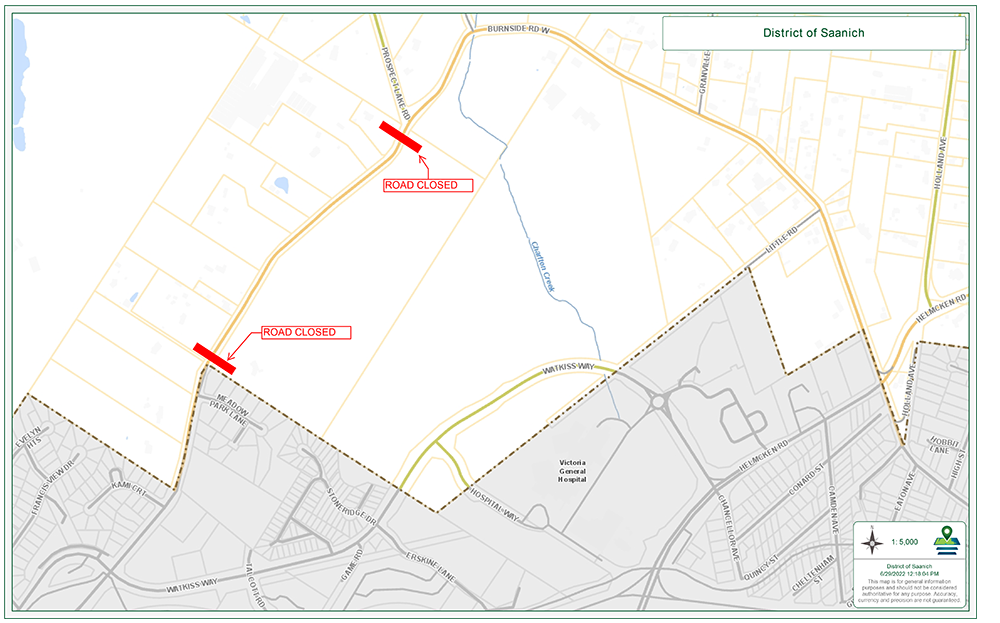 Phase 2 of the project: