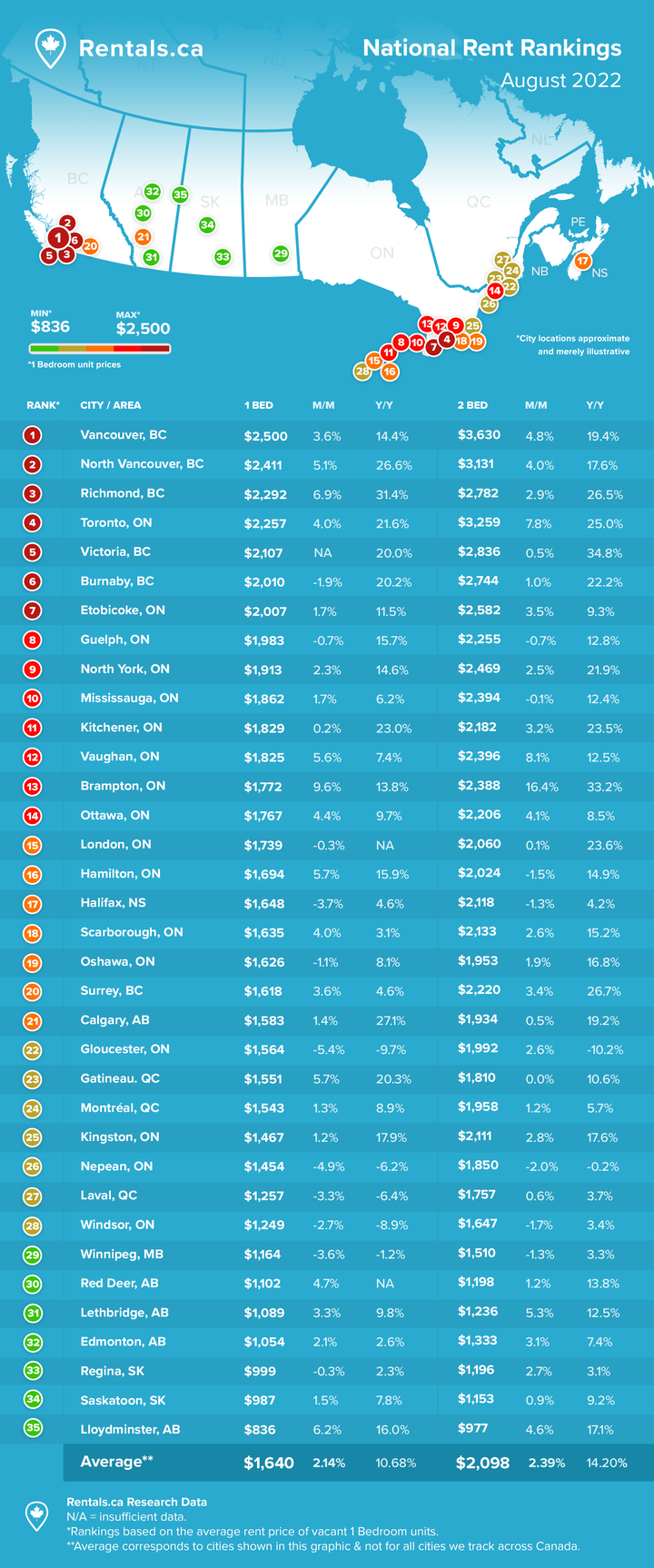 Rental prices in Victoria continue to grow, with the city breaking records in the latest rental reports. 
According to a new report by Rentals.ca, which analyzes monthly, quarterly and annual rates and trends in the rental market for 35 cities across the country, Victoria finished fifth highest for monthly average rent prices for a one-bedroom home.
According to the report, the average monthly rent in July for a one-bedroom home in Victoria was $2,107, a 20% difference from the same month last year. 
Victoria also ranked fourth highest for the average monthly rent for a two bedroom, up 34.8% to $2,836.
On a list of 18 cities, Victoria average rents had the highest year-over-year increase of  27% for all property types in July.
Vancouver once again topped the list of 35 cities for average monthly rent, with an average monthly rent for one bedroom peaking at $2,500 and two bedroom for $3,630. 
Five of the top six cities on the list of 35 were in British Columbia.
"The 2.6 per cent monthly increase in average rents in Canada is the second highest monthly jump in three years, topped only by the 3.8 per cent rise in May 2022." said  Ben Myers, president of Bullpen Research & Consulting.
"Rents were boosted by rent growth of 20 per cent and higher in several major municipalities in Canada, and double-digit growth in a number of the most affordable rental markets, such as Red Deer and Saskatoon." 
You can see the full report here.