Some how, some way, we are already saying goodbye to September.
This weekend, while the seasons transition to indoor events, there are plenty of things you can do to have a good time.
Check out some indoor entertainment such as a small music performance or the toy fair or get outside for a boxing match or drag show to kick off the new month.
Here are 19 things to do in and around Victoria this weekend, October 1st to October 2nd (and a few events happening today):
Today, Friday, September 30th, we recognize the second ever National Day for Truth and Reconciliation.
It is a day where we must support Indigenous communities and come together in acknowledging, honouring and recognizing those touched by the residential school system that harmed countless people across generations and the entirety of Canada.
Click here for or list of 5 things you can do to recognize National Day for Truth and Reconciliation.
A group of Iranian Victorians and UVic students have planned a demonstration to stand in solidarity with Iranian women struggling in their fight for women's rights.
A gathering at the BC Legislature is planned for today following news of protesters being arrested and dying in Iran.
When: Friday, September 23rd, from 5 p.m. to 7 p.m.
Where: BC Legislature – 501 Belleville Street
It's official, the Toronto Raptors training camp in Victoria includes a charity game at the Save-On-Foods Memorial Centre tonight.
After a successful FIBA World Cup Qualifier game between Canada and Argentina, the Friends of Victoria Basketball announced the Toronto Raptors visit to the capital region will include their annual open practice and charity scrimmage game.
Where: Save On Foods Memorial Centre, 1925 Blanshard Street
When: Friday, September 30th, starting at 6 p.m.
The second Ultimate Hobby & Toy Fair of the year returns this weekend! Eventgoers can browse toys, action figures, collectibles, vinyl records, and more sprawled out amongst 200 tables at Pearkes Arena near Tillicum Centre.
When:

Saturday October 1st, from 9 a.m. to 3 p.m.
Sunday, October 2nd, from 9 a.m. to 3 p.m.

Where: Pearkes Arena, 3100 Tillicum Road, Saanich
Witches and warlocks throw your brooms in the trash and bring out your stand-up paddleboard (SUP).
The organizers want the event to be a chance for attendees to meet fellow paddleboarders, enjoy the fall foliage and float the lake with their coven.
If you want to join the floating coven you can bring SUPs, kayaks, canoes or dinghies and should make sure they have their pointy hats, capes and all black clothing ready for the float!
When: Sunday, October 2nd at 2 p.m.
Where: Thetis Lake – Main Beach
Volunteers are coming out in droves to help plant some trees and take climate action.
The Greater Victoria Green Team (GVGT) and the Township of Esquimalt are hosting a TD Tree Days event at Saxe Point Park.
Over 50 volunteers have signed up thus far to plant over 200 trees and assist in removing invasive species in the park.
When: Saturday, October 1st from 9:45 a.m. to 1:30 p.m.
Where: Saxe Point Park
Amateur boxers from across BC will be in Victoria this weekend for a second time this year.
The event was last held at the historic Roundhouse at Bayview Place in Esquimalt in May, and by popular demand from the boxing community and the crowd who witnessed that first boxing card, Champ Promotions announced the event is returning.
This time around, the event will be held at the Songhees Wellness Centre.
When: Saturday, October 1st, doors open at 6 p.m., event starts at 7 p.m.
Where: Songhees Wellness Centre, 1100 Admirals Road in Esquimalt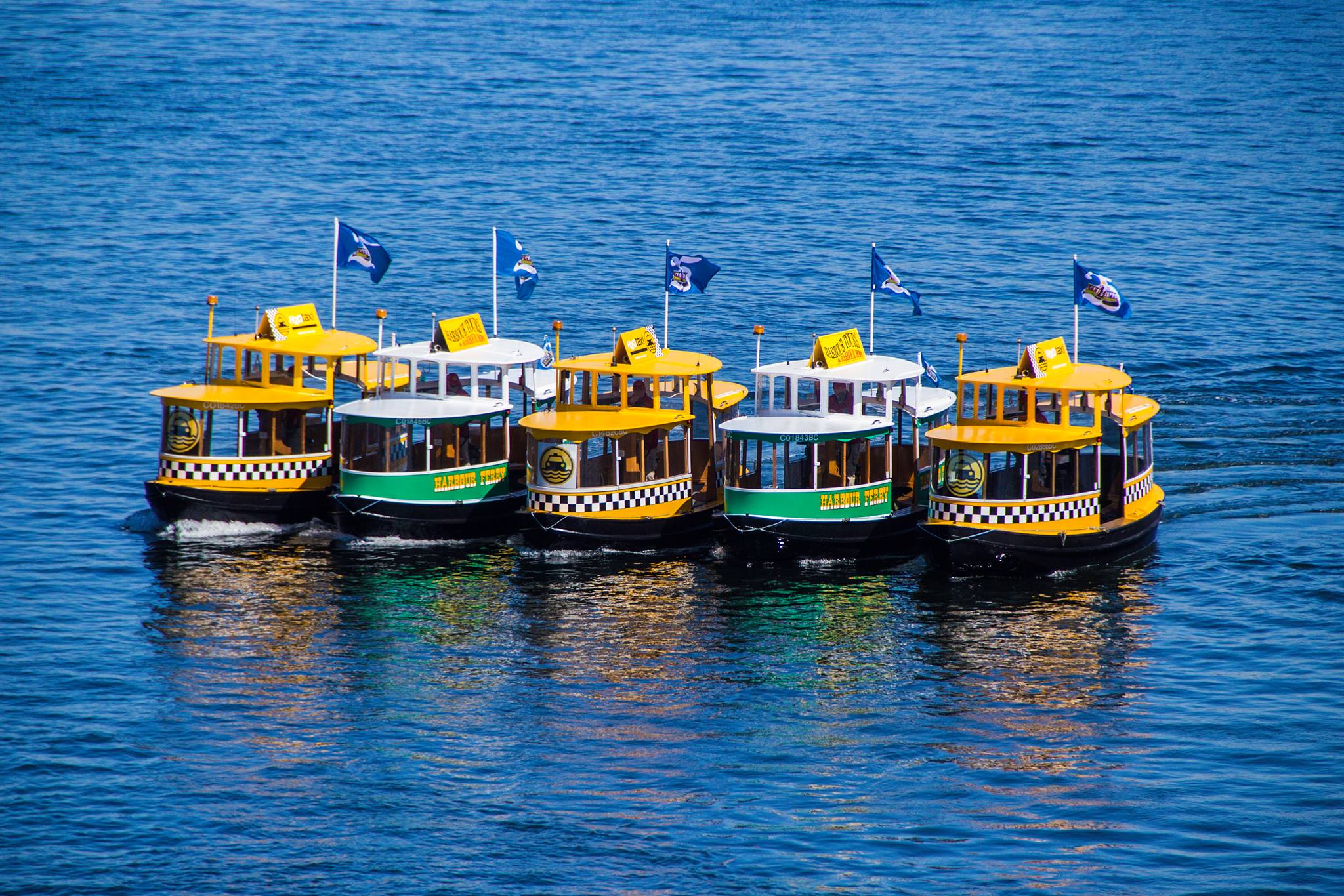 When the harbour ferries were originally brought to Victoria in 1990, the skippers were amazed at their maneuverability. Taking inspiration from the world-famous RCMP Musical Ride, they set out to test their abilities by creating a synchronized performance. With no passengers on board, the captains were able to push the their little boats to the limit, making them twirl around the water in and out of beautifully choreographed sequences.
And so began the affectionately named Water Ballet. The Harbour Ferry captains who volunteered to become "ballerinas" had no idea just how popular their performances would become. They quickly realized that they needed practice—and lots of it! It was a pretty common sight to see five men in Harbour Ferry uniforms practicing their ballet moves on foot around the parking lot. It wasn't long before the Water Ballet became a beloved local tradition, but not without a little light-hearted teasing from their fellow captains.
When:

Saturday October 1st, starting at 10:45 a.m.
Sunday October 2nd, starting at 10:45 a.m.

Where: Victoria's inner harbour, Near the Steamship Terminal –

470 Belleville St

reet
Ready to learn about the most integral piece of the puzzle that is modern civilization?
Victoria's IMAX theatre in the Royal BC Museum will host the Canadian premiere of Train Time.
The film is a story of a modern age freight train, the communities it serves and the beauty of the American landscape it traverses and the evolving role and remarkable heritage of railroading, a profession integral to the fabric of modern civilization.
Where: IMAX Theatre, 675 Belleville Street
When: September 9th to December 2022, see schedule here
Victoria's most sought after weekly drag show ! Hosted by the legendary Shelita Cox, with rotating headliners and appearances
When: Sunday, October 2nd, starts at 8 p.m.
Where: Paparazzi Nightclub, 642 Johnson Street