The weekend has arrived, and sun is in the forecast.
We're already mid-way into November and Christmas festivities are kicking in around the city. From the Uptown Christmas tree light to Festival of Trees and Victoria Royals hockey, there's plenty to see and do.
Without further ado, here are things to do in and around Victoria this weekend, November 19th to 20th:
The Royals will hope five days of rest at home will do them well in a home set against Prince George Cougars this weekend.
Puck drops Friday at 7:05 p.m., and Saturday at 6:05 p.m. at the Save-On-Foods Memorial Centre.
When:

Friday, November 18th, puck drops at 7:05 p.m.
Saturday, November 19th, puck drops at 6:05 p.m.

Where: Save-on-Foods Memorial Centre, 1925 Blanshard Street
You're not going to want to miss out on this quintessentially Victorian holiday tradition!
One of the tallest Christmas trees in the region will be lit during a festive celebration happening this weekend at Uptown Shopping Centre on Saturday, November 19th.
Santa Claus will light up the 54-foot-tall following a family-friendly holiday show on Uptown Boulevard, and you're invited to watch it happen.
When: Saturday, November 19th, Holiday show starts at 5 p.m. with the Christmas tree light up starting at 7 p.m.
Where: Uptown Shopping Centre, 3440 Saanich Rd
Bring your family and friends and be immersed in the festive season as you tour a lush forest of one-of-a-kind decorate trees to raise funds for BC Children's Hospital Foundation. A must-see event known as Victoria's unofficial kick-off to the holiday season
When: On display daily from now until January 3rd, while the mall is open
Where: The Bay Centre, 1150 Douglas Street
BalletX, Philadelphia's premier contemporary ballet company, is "among America's best" (The New York Times) commissioning choreographers from around the world to create dance that is "fresh, inclusive and connects to what people want" (Philadelphia Citizen). Under the leadership of former Pennsylvania Ballet dancers Christine Cox and Matthew Neenan, BalletX has been hailed an "epicenter of creation" (Dance Magazine) and a "place of choreographic innovation." (The New Yorker)
"The program showcased dancers as personable, eloquent, and technically skilled as they are versatile." BOSTON GLOBE
When:

Friday, November 18th, starts at 7:30 p.m.
Saturday, November 19th, starts at 7:30 p.m.

Where: Royal Theatre, 805 Broughton Street
Victorian Christmas Craft Fair is excited to be back as one of Victoria"s most beloved holiday market. Get an early start on holiday shopping at this annual favorite, entering its 28 seasons, and find handcrafted decor and gifts for everyone on your list.
When: 

Saturday, November 19th – 10 a.m. to 5 p.m.
Sunday, November 20th – 10 a.m. to 5 p.m.

Where: Commonwealth Place
Your Downtown Holiday Market Series, with over a dozen local artisan vendors every weekend for five weeks.
When: 

Saturday, November 19th – 11 a.m. to 3 p.m.
Sunday, November 20th – 11 a.m. to 3 p.m.

Where: Bastion Square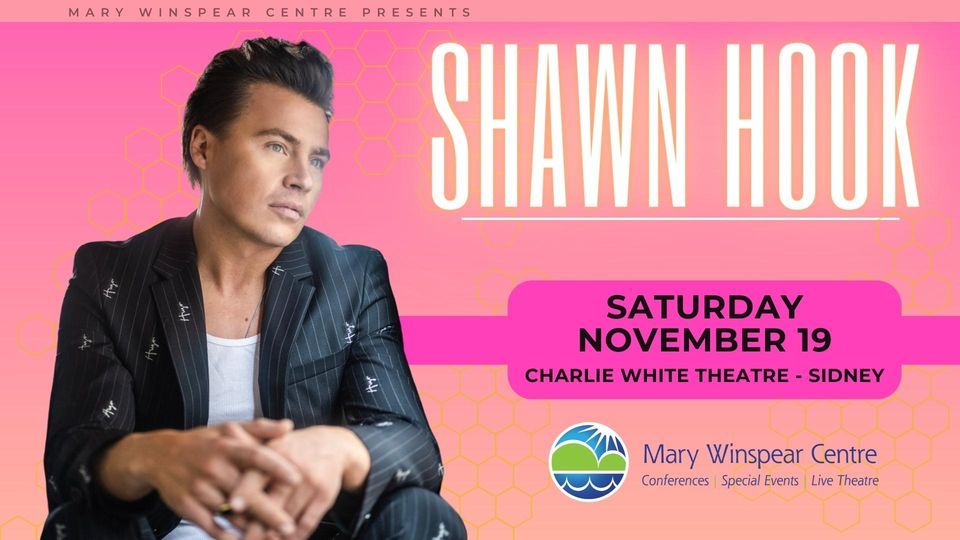 Shawn Hook began his musical journey at a very young age, learning piano, bass, and trombone, singing in a choir, and enrolling in music composition class in high school.
Born Shawn Hlookoff in South Slocan, British Columbia, he started college as a geological engineering major before committing full-time to music.
In 2020 Shawn released his debut single 'I Don't Wanna Dance' on ULTRA records. A multiple JUNO Award-nominated artist with hundreds of millions of streams to his name, Shawn has collaborated with some of the industry's biggest hit songwriters, also sharing stages with the likes of The Weeknd , Shawn Mendes, The Chainsmokers and Camila Cabello amongst others.
He is best known for tracks 'Sound of Your Heart' and 'Reminding Me' with Vanessa Hudgens which have become Double Platinum and Platinum-certified.
When: Saturday, November 19th, starting at 7:30 p.m.
Where: Mary Winspear Centre, 2243 Beacon Avenue
Have you got your tickets for Hillside Centre's Night of Lights yet? If so, you can expect an evening full of shopping, deals, food, drinks, door prizes and fun!
And if not—there's still time to grab them. Shoppers are invited to join in on the fun. The evening includes great retailer offers and discounts available ONLY during the event.
In between all of your shopping, you'll have the chance to fuel-up with drinks and appetizers provided by The Bubble Bus Co. and Little Piggy Catering! Tickets can be purchased from Hillside Centre Guest Services or from the list of non-profits here
When: Sunday, November 20th – 6 p.m. to 9:30 p.m.
Where: Hillside Centre, 1644 Hillside Avenue
An emotional day to remember those who have lost their lives to hatred, violence and suicide. Transgender Day of Remembrance is on Sunday, November 20th.
It's a day in which people remember those who have lost their lives in acts of anti-transgender violence.
There will be three events in which Victorians can take part in this weekend:
On Sunday in Victoria, members of the LGBTQ2IA+ community, allies and a few MLAs will gather on the front lawn of BC's parliament building to raise the transgender flag on the flagpole.
When:  Sunday, November 20th, starting 10:30 a.m.
Where: BC Parliament building front lawn
Later that day, there will be a candlelight vigil on the lawns of BC legislature at 6 p.m.
At the Vic West community centre, a small gathering will also be held to simply read the names of the trans folks who have lost their lives due to anti-trans violence.
When: 4:30 p.m. to 5:30 p.m., Sunday, November 20th
Where: Vic West Community Hall, 521 Craigflower Road