Commuters and residents living throughout the southern portion of Vancouver Island should brace for more snow. 
In a weather warning alert issued by Environment Canada, several areas of the island could receive 5 to 15 cm of heavy wet snow between Friday to Saturday morning. 
The areas that will be affected include the Malahat Highway, Lake Cowichan, Duncan, Ladysmith, Nanaimo, Parksville, Qualicum Beach, Comox, Courtenay, and Port Alberni.
This low-pressure system is forecasted to bring light snow throughout this morning with the heaviest snowfall forecast to fall during the rush hour commute, Friday afternoon.
Environment Canada is forecasting as much as 15 centimetres of snow for the Malahat and Alberni summit—the province is advising motorists to avoid travelling the highway unless absolutely necessary. 
The province is warning that all commercial vehicles must carry chains and all personal vehicles must have winter tires (M+S or mountain snowflake symbol) in good condition.
"To ensure compliance, the Ministry of Transportation and Infrastructure's Commercial Vehicle Safety and Enforcement staff will be checking commercial vehicles northbound on the Trans Canada Highway entering the Malahat at West Shore Parkway and vehicles southbound on the TCH Malahat section at Butterfield Road, starting in the early afternoon on Friday in anticipation of predicted snowfall," the province warned.
As highways, roads and walkways accumulate with snow, Environment Canada recommends commuters to prepare for quickly changing and deteriorating travel conditions that could rapidly change from snow to rain.
After ICBC saw a 94% jump in claims this week from weather related events, they released the following tips while driving during extreme conditions:
Equip your vehicle: 

Put winter tires on your vehicle as soon as you can, if you haven't already. In BC, these are defined as having both the "M" and the "S" symbols for mud and snow conditions

Have an emergency kit in your vehicle

Have a snow and ice scraper in your vehicle to fully be able to clear your vehicle of visual obstructions

Take it slow:

ICBC says that the key to driving in the snow is to take your journey slow and steady. 

Accelerate slowly and make your turns gradually–no sudden movements

Anticipate stops and turns well in advance keeping your foot on the brake pedal 

Patience is a virtue:

Check

up to date road conditions

on Victoria's most travelled roads

Don't try and pass snow plows in urban areas or on highways. These vehicles might be equipped with a wing blade not visible to passing vehicles

Awareness is key: 

When temperatures with windchill factored in get below freezing, be aware of black ice which is not always readily visible 

Be extra aware of cyclists and pedestrians around you

Consider not driving:

If possible work from home on severe weather days

Take public transit when possible or a taxi

Avoid any unnecessary trips
Related: ICBC claims rise by 94% after a week of winter-like conditions
To stay updated on the incoming snowfall, you can follow Environment Canada's weather radar for Vancouver Island. 
If you're concerned about the road conditions before heading out, here are the latest images from DriveBC on the highways with a high frequency of commuters—these images will update every 15 minutes:
Highway 1 at Spencer Road (W camera):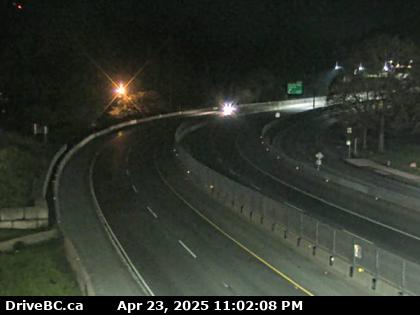 Highway 1 at West Shore Parkway (W camera):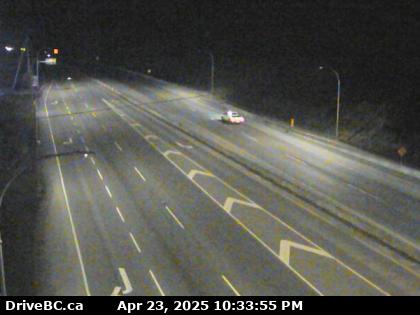 Highway 1 at Goldstream Park (N camera):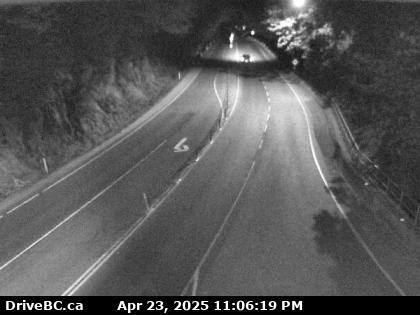 Highway 1 at Tunnel Hill (N camera):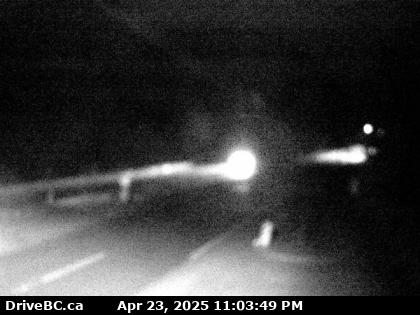 Highway 1 at Okotoks Drive (N camera)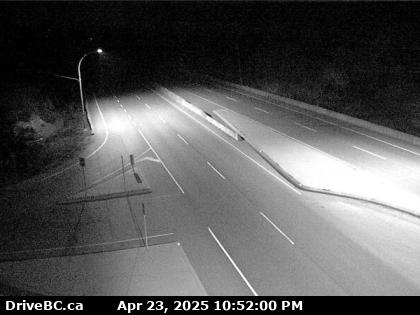 Highway 1 at Malahat Drive (N camera):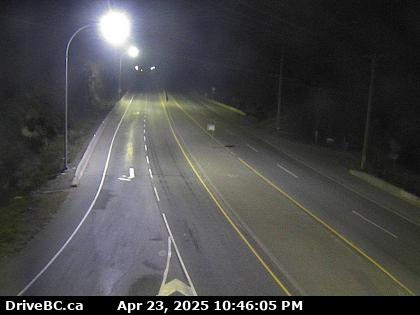 Highway 1 at Malahat Summit (N camera):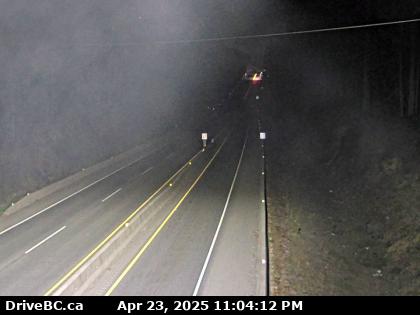 Highway 1 near Mill Bay Road, Bamberton Park entrance (N camera):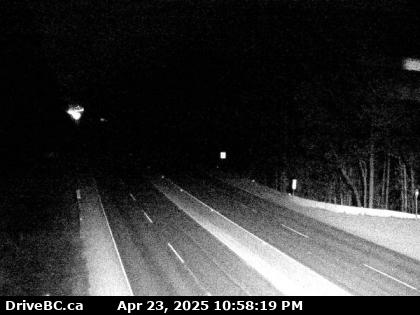 Highway 1 at Butterfield Road (N camera):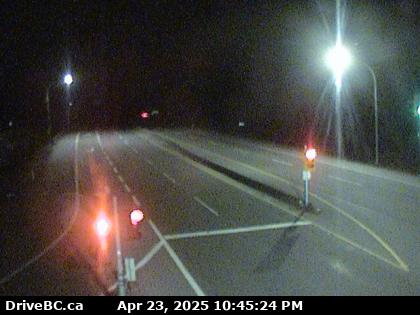 Highway 1 at Shawnigan Mill Bay Road, Mill Bay (N camera):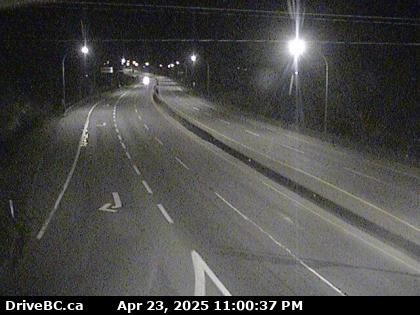 Highway 1 at Cobble Hill Road (S camera):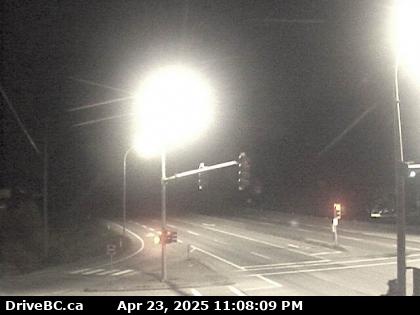 Highway 1 and Trunk Road in Duncan (S camera):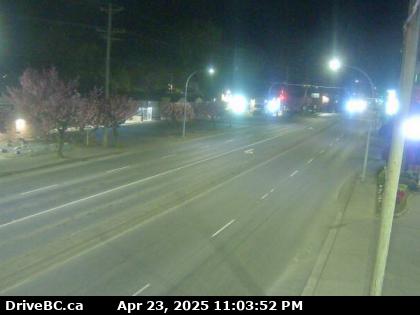 Highway 1 at South Davis Road, south of Ladysmith (S camera):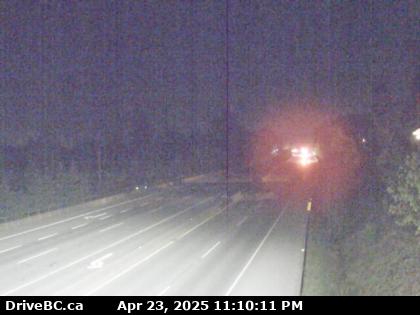 Sooke Road (Highway 14) at Suyer Road (W camera):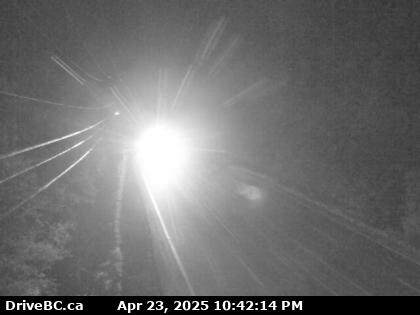 Sooke Road (Highway 14) at Kangaroo Road (W camera):