At long last, we've made it to the weekend!
Whether you're looking to take it easy and enjoy Super Bowl Sunday with friends or attend a local outing, these 13 things to do in and around Victoria offer a fun experience for everyone.
This will be a formal meeting to discuss the progress report on the Black-in-BC Action Plan Report forwarded to the Government of BC at the end of the Black-in-BC convener project in February 2022. Guests are encouraged to RSVP.
Where: Hermann's Jazz Club, 753 View Street (2nd floor)
When: Saturday, February 11th, 10 a.m. to 3 p.m.
Celebrate Black History Month at the Royal BC Museum with a dynamic display of booths from local organizations, hosted by the BC Black History Awareness Society.
Heritage Day is an opportunity to meet and talk with direct descendants about their stories and family history. The exhibits include images, artifacts and archival documents.
Where: Royal BC Museum, 675 Belleville Street
When: Saturday, February 11th, 1 p.m. to 4 p.m.
The 29th annual festival kicked off on February 3rd and will go until the 12th.
They're closing in on a fantastic ten days of indie films, shorts, and industry events.
There are over 109 stories, with 82 feature-length and 26 short films. VFF are screening movies from 27 nations, with one making its international debut and eight making Canadian debuts. Fifteen of the movies have a female lead, and 44 have a female director. There are also five films that have Victoria-based filmmakers, including the feature A Cedar is Life.
Where: The Vic Theatre, 808 Douglas Street
When: February 3rd to February 12th
Victoria Ice Skating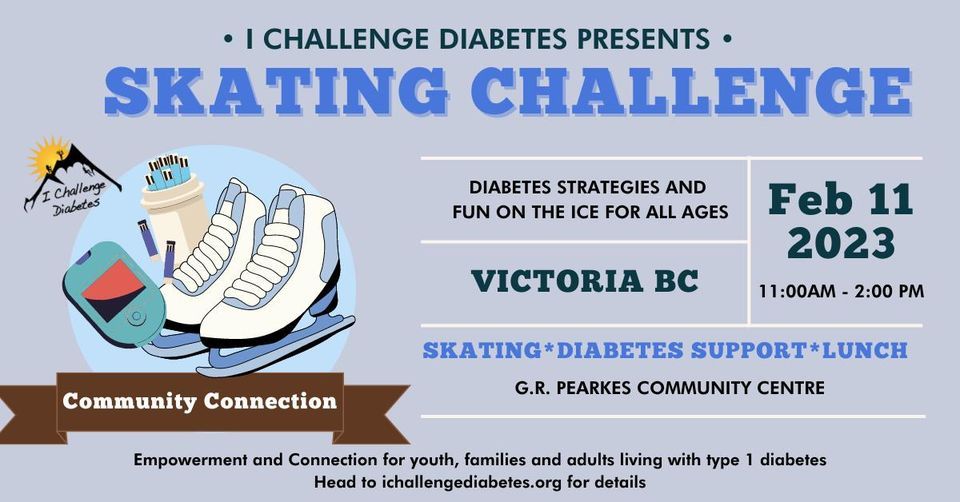 Join I Challenge Diabetes and ICD's Youth Council for a dynamic day of winter fun open to anyone living with T1D, their families and friends.
Build connections with our supportive T1D community while enjoying lunch and a leisure skate in Saanich. Choose from Family or Individual tickets.
When:  Saturday, February 11th, 11 a.m. to 2 p.m.
Where:  G.R. Pearkes Recreation Centre, 3100 Tllicum Road
Enhance your appreciation of cheese by learning key tasting skills! We'll teach you the words to describe the taste, colour and texture of your favourite cheeses, how to use all of your senses to fully experience a cheese tasting, the important steps in Cheesemaking and some history.
The tasting menu features 12 kinds of cheese from all over the world.
Where: L' Apéro – Wine and Cheese Bistro, 1028 Blanshard Street
When: Saturday, February 11th, 2 p.m.
Vendors from across Vancouver Island will be selling soaps, jewelry and delicious eats and drinks at this cozy market at Langford Station.
Where: 720 Station Avenue, downtown Langford
When: Saturday, February 11th, 10 a.m. to 4 p.m.
BODYTRAFFIC from Los Angeles delivers performances that inspire audiences simply to love dance through a compelling style that "suggests invention, attitude, and urban edge" (Boston Globe) by renowned contemporary choreographers.
Where: Royal Theatre, 805 Broughton Street
When: Saturday, February 11th, 7:30 p.m.
Karen Hoshal, BCBHAS Board Member and a direct descendant of Charles and Nancy Alexander will speak during the service.
Charles and Nancy were part of the earliest settlers, arriving in 1858. Charles helped build the original Shady Creek Church and was one of the first lay preachers.
Tea, coffee, and home-made baked goods are available after the service. You can show your appreciation by making a donation. Service starts at 10:15 a.m.
Where: Central Saanich United Church, 7180 East Saanich Road
When: Sunday, February 12th, 10:15 a.m.
Do something special with the one you love and attend Acro Date Night with Katie & Brandon!
Acro Date Night is a chance for you to connect with your partner on a physical and emotional level. Participants will move through partner stretching, playful acro yoga, and Thai massage.
Expect to laugh a lot, gain new communication skills, strengthen connections and more! No experience is needed to attend.
Where: Third Space Movement, 721 Kings Road
When: Sunday, February 12th, 2 p.m. to 3:30 p.m.
Where: The Loft Pub, 229 Gorge Road
When: Sunday, February 12th, 3 p.m.
Where: 5th Street, 1028 Hillside Avenue
When: Sunday, February 12th, 3:30 p.m.
Where: Irish Times Pub, 1200 Government Street
When: Sunday, February 12th, 3:30 p.m.
Are you ready to watch the Kansas City Chiefs take on the Philadelphia Eagles in the biggest football game of the year?!
Where: The Strath, 919 Douglas Street
When: Sunday, February 12th, 12:30 p.m. to 7:00 p.m.