You bet your bottom dollar it's Thursday!
We're two days out from the long weekend and while we're getting just a little bit older waiting for the weekend, that's the perfect incentive to enjoy the moment with a fun event in and around Victoria!
From summer love stories in the middle of February to Shakespearean plays with a twist, here are five exciting things to do in and around Victoria, this Thursday, February 16th:
At this event, guests will enjoy and participate in a conversation with award-winning novelist Esi Edugyan.
Edugyan is noted for writing "richly imagined and impeccably researched stories that illuminate complicated truths about race and belonging".
Out of the Sun: On Race and Storytelling. Through the lens of visual art, literature, film, and the author's lived experience, Out of the Sun examines the depiction of Black histories in art, offering new perspectives to challenge the accepted narrative.
Where: Hermann's Jazz Club, 751 View Street
When: Thursday, February 16th, 5 p.m. to 7 p.m.
A night of all-true stories told by the people that lived them. Co-hosts Cassandra Togneri and Carol-Lynne Michaels will introduce you to six storytellers inspired by the theme 'Summer Love: Stories of heating up, cooling down and wishing it would never end'.
Each will share a personal story from their life, live on stage, without any notes, props or gimmicks.
Where: Victoria Event Centre, 1415 Broad Street
When: Thursday, February 16th, 6:30 p.m.
The Daisy Theatre gang is back with their irreverent hijinks as they take on Shakespeare's Romeo and Juliet in Little Willy. Burlesque star Dolly Wiggler starts the show with an Elizabethan striptease in this riotously funny improvised mash-up of one of Shakespeare's most beloved plays.
All the leading ladies of the Daisy ensemble battle for the role of Juliet, including faded diva Esme Massengill in a boozy interpretation of the lovesick ingénue. Beloved audience favourites Schnitzel and Mrs. Edna Rural are back in supporting roles, and adding to the fun and mayhem, The Bard himself joins The Daisy Theatre cast for a twisted retelling of this timeless tale.
Where: Intrepid Theatre,
When: Thursday, February 16th, 8 p.m.
Bedouin Soundclash is a Canadian band based in Toronto and consisting of vocalist and guitarist Jay Malinowski, bass player Eon Sinclair and drummer Chuck Treece.
Their sound has been described as a combination of reggae and ska. Bedouin Soundclash was formed in 2001 and has released five studio albums, most recently in 2019.
Where: Capital Ballroom, 858 Yates Street
When: Thursday, February 16th, doors open at 8 p.m.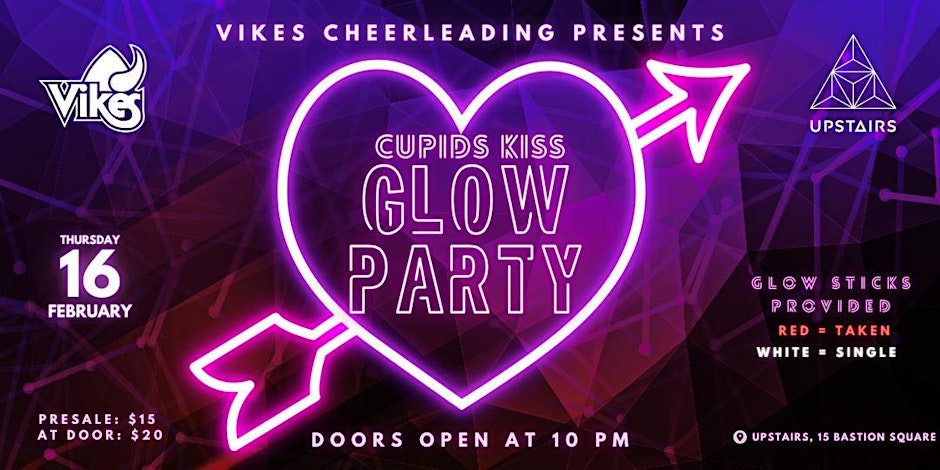 After coming off a HUGE gold medal win at the University World Cup Cheerleading Championships in January, the UVic Cheerleading team is hosting a Valentine's day glow party at the Upstairs Cabaret. Proceeds from the event will help support the cheer team.
Where: Upstairs Cabaret, 15 Baston Square
When: Thursday, February 16th, 10 p.m.