UPDATE: A 22-year-old man has suffered serious and possibly life threatening injuries after being struck by a vehicle on the Trans Canada Highway (HWY 1) in Saanich today.
The southbound lanes were closed for several hours while police investigated the scene. Traffic is slowing beginning to move once again. Read more here.
— original:
The southbound lanes of the Trans Canada Highway (HWY 1) are closed in Saanich Thursday morning following a motor vehicle incident at Tillicum Road.
In a media release, Saanich Police confirmed they are investigating the incident at the intersection of the Trans Canada Highway and Tillicum Road.
The crash occurred just before 11 a.m. Thursday, February 2nd. Injuries are unknown at this time, however, witnesses told Victoria Buzz they could hear a woman screaming as she was being tended to by paramedics.
Another witness told Victoria Buzz there were two people crossing the highway when one of them was struck by a vehicle.
"I was a witness, two people were jay walking across the highway and one was hit. They were tossed in the air – it was awful," said a tipster who asked to remain anonymous.
"It was totally senseless and awful to see. I feel awful for the driver that hit the person."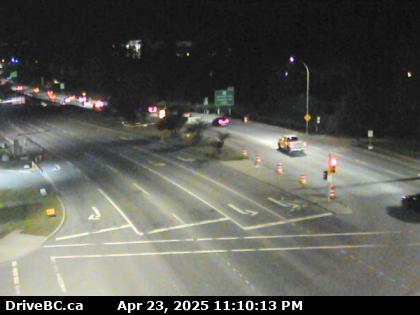 More to come.