The March break students have been looking forward to and parents have been dreading is finally here. 
Spring Break is here and as many parents of little ones to pre-teens can agree, it's not easy filling up two weeks of free time for the kiddos. 
To help you with your search, we've compiled a list of 13 ways students and families can enjoy the two weeks in and around Victoria: 
Since 1985 by the Koenders family and the Beacon Hill Farm Society, the Beacon Hill Children's Farm takes pride in providing both an educational and economical form of entertainment for the whole family. 
The farm's goal is to help children develop respect for animals that will remain with them for life.
Where:

Beacon Hill Park, 815 Circle Drive

When:

Monday to Sunday, 10 a.m. to 4 p.m.
Offering fun for all ages, LaserCity has shared countless memories with families, friends and co-workers for 
Their industrial techno laser tag arena can accommodate up to two teams of 8 players – 16 total. Match scores are tracked to compare your rank against players on both teams.
Where:

749 View Street

When:

Tuesday to Sunday, by reservation
If you're a fan of the creepy crawlies then the Victoria bug zoo is a great way to explore the world of insects, arachnids and their many-legged relatives.
Where:

Downtown Victoria, 631 Courtney Street

When:

Monday to Sunday, 10 a.m. to 4 p.m.
As the weather warms up, Victoria's most beautiful floral phenomenon is in bloom: pink cherry and plum blossoms flourish the streets with a vibrant wave of colour.
For those in search of their own special spot, the City of Victoria currently features an interactive map showcasing where all these trees and their dates of blossom.
For now, we've chosen some of our favourite spots around town to see the blooms.
From February through March, the trees are in full bloom, so don't wait, get out there and take in this glorious sight.
Typically, you'll find the darker blossoms blooming throughout February and March, and light pink usually bloom from April to May.
Without further ado, here's a list compiled of our favourite cherry blossom-viewing spots in and around Victoria:
Related: Your guide to the best cherry blossom spots in and around Victoria (PHOTOS)
The largest park in the Saanich area, Mount Douglas offers a spectacular 360-degree view of the area around Victoria, including east to Haro Strait, north and west through Saanich, and south towards downtown Victoria.
Where:

Mount Douglas Park, 4550 Cordova Bay Road
Quazar's is an all-ages classic video game arcade in downtown Victoria.
The retro-inspired room is located downstairs at the base of the historic Trounce Alley across from Bastion Square. 
The arcade is open daily with a rotating selection of 50 arcades and 16 pinball machines which operate on tokens. We serve a selection of cold non-alcoholic beverages.
Where:

1215 Government Street
Monday to Thursday, 12 p.m. to 10 p.m.

Friday and Saturday, 10 a.m. to 11 p.m.

Sunday, 10 a.m. to 10 p.m.
If you're looking for a way to cool off and unwind, the Commonwealth Pool offers plenty of fun featuring a waterslide and fitness opportunities.
Where:

Saanich Commonwealth Place, 4636 Elk Lake Drive

When: 

Monday to Friday, 5:30 a.m. to 9 p.m.

Saturday and Sunday, 8 a.m. to 6 p.m.
Wind your way down the narrowest street in Canada at Fan Tan Alley.
Where:

Fisgard at Government street
Come share how photos in the Wildlife Photographer of the Year exhibit make you feel and curate your own gallery walk. You can also play a round of photography BINGO!
Where:

Royal BC Museum, 675 Belleville Street

When:

Wednesday, March 23rd, 11:30 a.m.
Looking for the perfect Spring Break weekend activity for you and your family?
With a purchase of an adult/senior ticket, guests will get one free child/youth ticket for free!
Where:

901 Trans-Canada Highway

When:

Saturday, March 11th to Friday, March 31st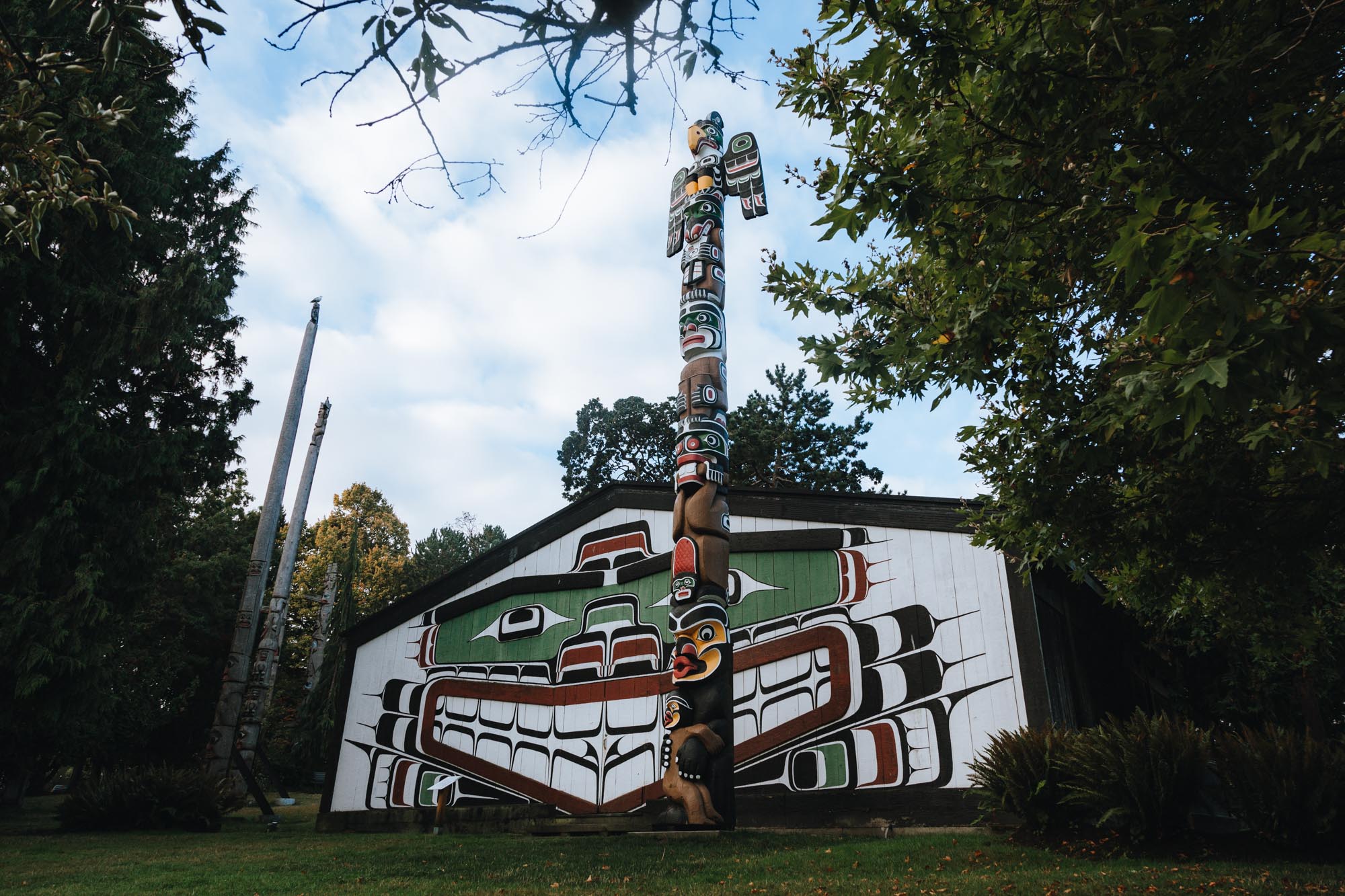 Where: Thunderbird Park, 638 Doulas Street
For those interested in discovering the local shop, travellers can find the Crazy Cookie House across the street from the Metchosin Golf Course between the St. Mary Church and Montessori School.
Monday, 9 a.m. to 6 p.m.

Friday to Sunday, 9 a.m. to 5 p.m.
Meet Minyon, Nibbles and Pip! 
If you live on Vancouver Island, you've most likely heard of or been to Coombs' Goats on the Roof. 
The famous market draws in Vancouver Island locals and tourists from all over to see the spectacle of goats grazing on top of a sod rooftop. 
In fact, it isn't just a popular stop for tourists on their way up the island, it's a destination all on its own!
While visiting the goats on the roof, make sure to swing by and check out the Coombs Old Country Market!
Where:

2326 Alberni Highway, Coombs

When:

Monday to Sunday, 9 a.m. to 6 p.m.