Congrats Victoria!
We've made it to the weekend and it's no ordinary pair of days! This is the first weekend of spring!
While it looks like Saturday is expected to be a rainy one we still have our fingers crossed for a sunny Sunday!
Whether you're able to make it outside this weekend or not, have no fear because there are plenty of fun events and activities happening in and around Victoria.
From the last Victoria Royals home game of the season to Slurpee Saturdays at 7-Eleven, here are 13 ways you can enjoy your weekend, March 25th to 26th!
As the weather warms up, Victoria's most beautiful floral phenomenon is in bloom: pink cherry and plum blossoms flourish the streets with a vibrant wave of colour.
For those in search of their own special spot, the City of Victoria currently features an interactive map showcasing where all these trees and their dates of blossom.
For now, we've chosen some of our favourite spots around town to see the blooms.
From February through March, the trees are in full bloom, so don't wait, get out there and take in this glorious sight.
Typically, you'll find the darker blossoms blooming throughout February and March, and light pink usually bloom from April to May.
Without further ado, here's a list compiled of our favourite cherry blossom-viewing spots in and around Victoria:
Related: Your guide to the best cherry blossom spots in and around Victoria (PHOTOS)
Bring Your Own Cup days
7-Eleven is celebrating the first weekend of spring by inviting customers to bring in their own Slurpee cups that match their unique personality.
This two day event starts on Friday, March 24th and will run until Saturday, March 25th.
For every person that brings in their own special cup, they'll be able to purchase their favourite Slurpee for just $2.49.
To qualify for the special deal, cups need to be leak-proof, clean and when filled must fit within the diameter of the cup, overfills are a no go.
Where: Various 7-Eleven locations throughout Vancouver Island
When: Friday, March 24th and Saturday, March 25th
This weekly program introduces children ages 3 – 5 to the fun world of museum learning. Each week's program revolves around a new theme, encouraging children to learn through crafts, play, song, and dance.
Where: The Maritime Museum of BC, 744 Douglas Street
When: Saturday, March 25th, 10:30 a.m. to 11:30 a.m.
Looking for the perfect Spring Break weekend activity for you and your family?
With a purchase of an adult/senior ticket, guests will get one free child/youth ticket for free!
Where: 901 Trans-Canada Highway
When: Saturday, March 11th to Friday, March 31st
The Victoria Royals face off against the Everett Silvertips for the last home game of the 2022-2023 season.
Puck drops at 6:05 p.m.
Where: Save-On-Food Memorial Centre, 1925 Blanshard Street
When: Saturday, March 25th, 6:05 p.m.
A night of hard and fast techno presented by Turbo Club with analog visuals to transport you to another world.
Featuring DJ duo Bonestructure, Gasolina and VDJs Space Fungus and Charles Landa.
Where: Hermann's Upstairs, 753 View Street
When: Saturday, March 25th, 10 p.m. to 2 a.m.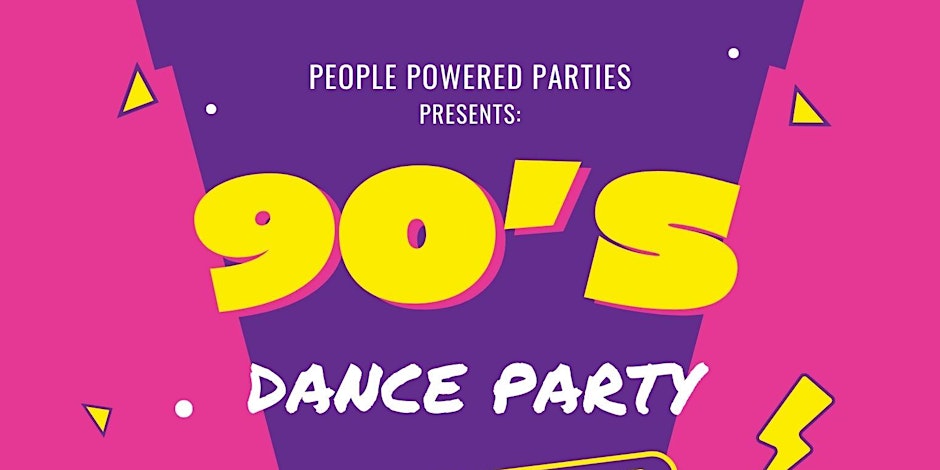 Stop. Hammertime!
Dress up if you feel like it, come out and shake your booty on the floor to the sweet sounds of the '90s.
Where: White Eagle Polish Hall, 90 Dock Street
When: Saturday, March 25th, 8 p.m.
Every day after 9 p.m. you can look forward to a half-off burger at Bin4 with a purchase of a drink.
3271 Maple Street, Monday to Friday, 11 a.m. to 11 p.m.
911 Yates Street, Monday to Friday, 11 a.m. to 11 p.m.
716 Goldstream Avenue, Monday to Friday, 11 a.m. to 11 p.m.
Come experience a special night of rich bass music, featuring the legendary Widdler and our west coast favorite AppleCat. With supporting DJs Khan & Psycheda and some flow & dance artists that will bring the visual delight.
Where: Capital Ballroom, 858 Yates Street
When: Saturday, March 25th, 10:30 p.m.
Join Victoria Conservatory of Music faculty member Melissa Goodchild on clarinet and bass clarinet with percussionist Kevin Grady for an afternoon of music.
Featuring a premiere of The Wind by Toronto composer Patrick McGraw, inspired by his walks through pandemic-quieted streets. Other works by Adaskin, Edwards, Miller, and Dorff for a mix of solo and duo works that will transport you to different places and times.
Where: Victoria Conservatory of Music, 900 Johnson Street
When: Sunday, March 26th, 1:30 p.m.
Maestro Kluxen leads a musical tour through rural Bohemia, Jazz Age Paris, and Finland's lush arboreal landscapes.
Where: Victoria Symphony, 620 View Street
When: Sunday, March 26th, 2:30 p.m.
Sit back and enjoy a musical afternoon with Rainshadow Al and Victoria's talented musicians and singers, on stage to jam a few tunes.  If you plan to come out and play, please bring your own instrument and/or microphone.
Where: The Loft Pub, 229 Gorge Road
When: Sunday, March 26th, 3 p.m. to 7 p.m.
Introducing the "Tiny Nest Concert Series" – a dynamic music experience showcasing well-known artists as well as local gems on the cusp of greatness. Filmed in front of a live audience in the intimate setting of the 
Haus
 of 
Owl
 Creation Club, Tiny Nest offers an up-close-and-personal view of some of the most exciting new voices in music.
Where:
When: Sunday, March 26th, 7 p.m. to 10 p.m.