In case you missed it, this weekend the Wounded Warrior Run capped off its 8th day of relay running, which covered more than 600 km of Vancouver Island.
The Wounded Warrior Run BC was created to bring awareness and raise funds for wounded warriors across Canada.
A team of eight dedicated runners who participated in the event committed to running a relay-style marathon the length of Vancouver Island in just eight consecutive days.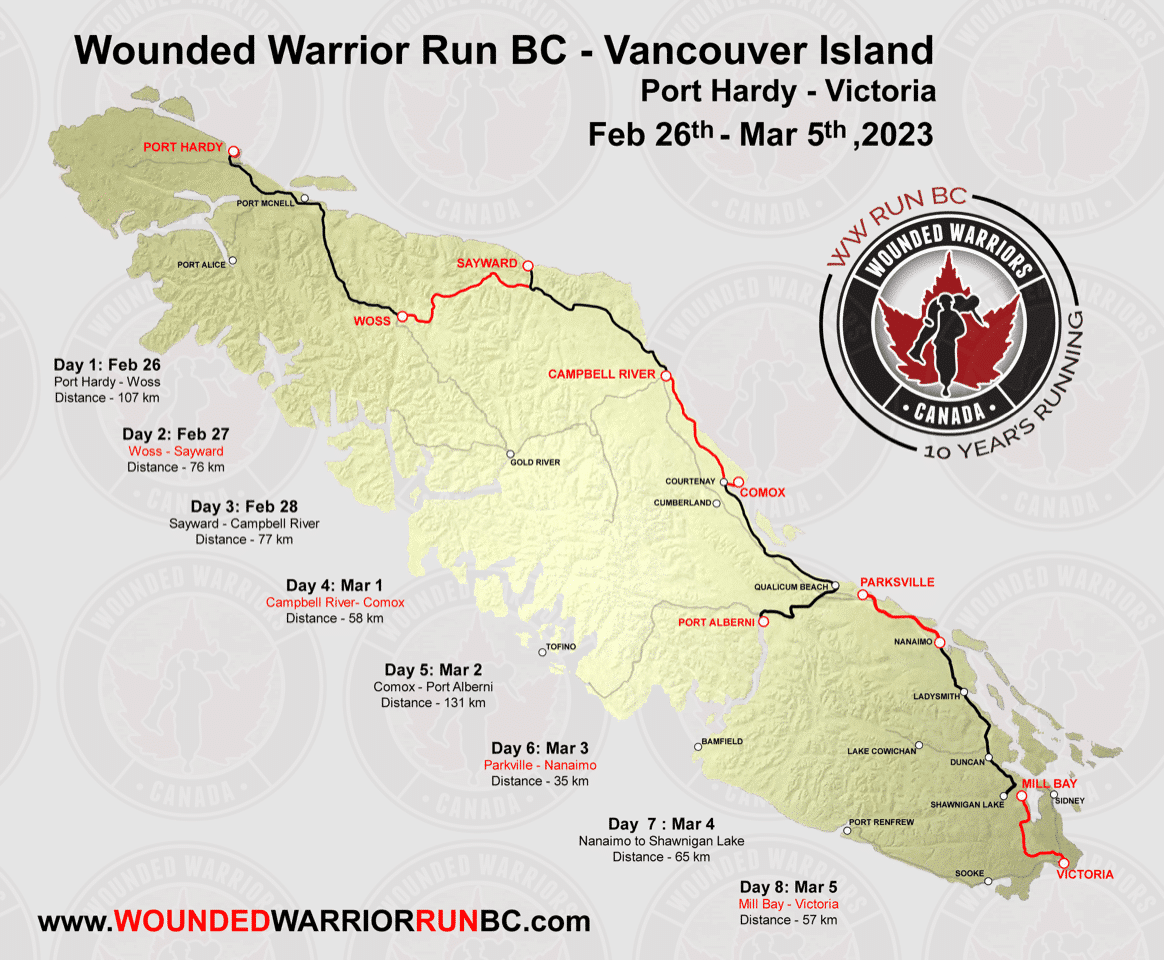 The 2023 team completed the 10th annual run alongside first responders and military leadership, and alumni runners. 
According to fundraisers, this year's run saw some of the most extreme weather participants have ever encountered, and some of the most generous donations.
Now that the marathon is complete here is a recap of the 8 days spent raising money for a great cause:
Day 1:
Day 2:
Day 3:
Day 4:
Day 5:
Day 6:
Day 7:
Day 8: