Happy St. Patricks Day, Victoria!
This weekend we celebrate the luck of the Irish and with the end of the work week just hours away, now is the perfect time to seize the day with a fun event.
From green beers to St. Paddy's parties, here are five things to do this Friday, March 17th:
Victoria Rock and Gem show
Where: Leonardo Da Vinci Centre, 195 Bay Street
When: Friday, March 17th, 12 p.m. to 8 p.m.
Miche Cafe will be hosting an Irish inspired dinner for friends and family this Friday. Guests can look forward to homemade corned beef, Irish stew, sticky toffee pudding and much more!
Where: Miche Cafe & Bar, 734 Aldebury Street
When: Friday, March 17th, 5 p.m. to 8 p.m.
This band of bad boys bring the bodacious boogie brogue consistently to events like the Victoria International Jazz Fest, the Blues Bash, the Moss Street Paint In, rooms up and down the island, and beyond!
Prepare for a masterful mix of soulful sounds, luxurious Latin grooves, full on funk, happenin' hip hop, and pulsating pop to shake that thang!
Doors open at 5:30 p.m., show starts at 7 p.m.
Where: Hermann's Jazz Club, 753 View Street
When: Friday, March 17th, 5:30 p.m.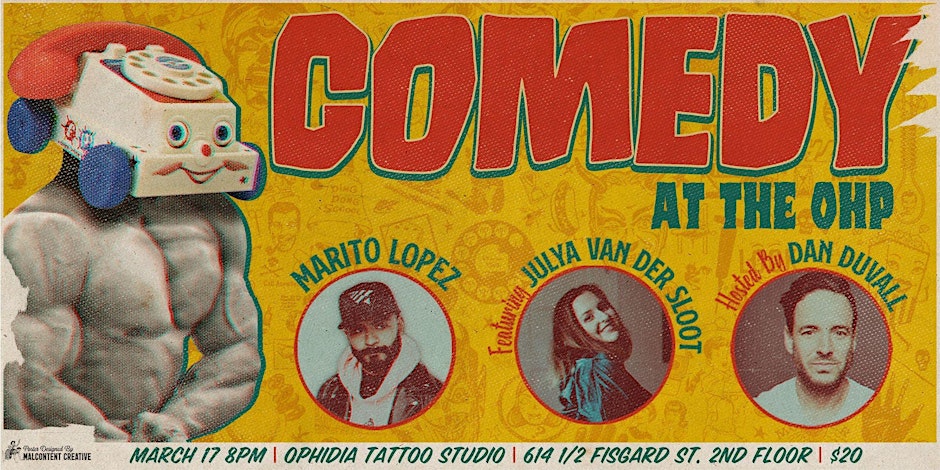 Opening for Marito is Victoria's own Julya Van Der Sloot! They've quickly become one of the best comics Victoria has to offer.
Where: 614 Fisgard Street
When: Friday, March 17th, 8 p.m. to 9:30 p.m.
Two DJ's will be perform live and of course the evening with feature St. Patrick's Day drinks to celebrate the day.
Where: Upstairs Cabaret, 15 Bastion Square
When: Friday, March 17th, starts at 10 p.m.