Spring is in the air and St. Patricks day is around the corner! As we get closure to a jam packed weekend of Irish celebration
For now we can enjoy a few relaxed events in the lead up to the big day.
From folk music nights to Latino fiestas, here are five events happening in and around Victoria this Thursday, March 16th:
Join us in a space where local songwriters perform and fans of original lyric-based music gather. Where you know you can catch a good show, for a fair cover price. A night to share a table with friends and loved ones, while enjoying the intimacy of artists sharing their songs.
Where: The Mint Restaurant, 1414 Douglas Street
When: Thursday, March 16th, 6:30 p.m. to 10 p.m.
Alexis Normand sheds light on the struggles facing numerous Francophones who find themselves a minority.
The Fransaskoise presents a show featuring elegant guitar, thoughtfully crafted lyrics and nuanced interpretations.
Through her songs and short documentary Assez French, produced by the National Film Board, she tells the story of her personal identity journey, all while confronting her own linguistic insecurities.
Where: Hermann's Jazz Club, 753 View Street
When: Thursday, March 16th, 7 p.m. to 9 p.m.
Join JUNO Award-winning Canadian rock singer-songwriter, Hawksley Workman, along with members from the UVic School of Music and the Victoria music community for a lively discussion on what it takes to thrive as a self-produced musician in Canada.
Topics will include mastering your craft, efficient practice, marketing and promotion, and aspects of mental, physical, and financial health.
Where: MacLaurin Building B-wing, University of Victoria
When: Thursday, March 16th, 4:30 p.m. to 6 p.m.
Where: Palak Studio ink, online art class
When: Thursday, March 16th, 5 p.m. to 6 p.m.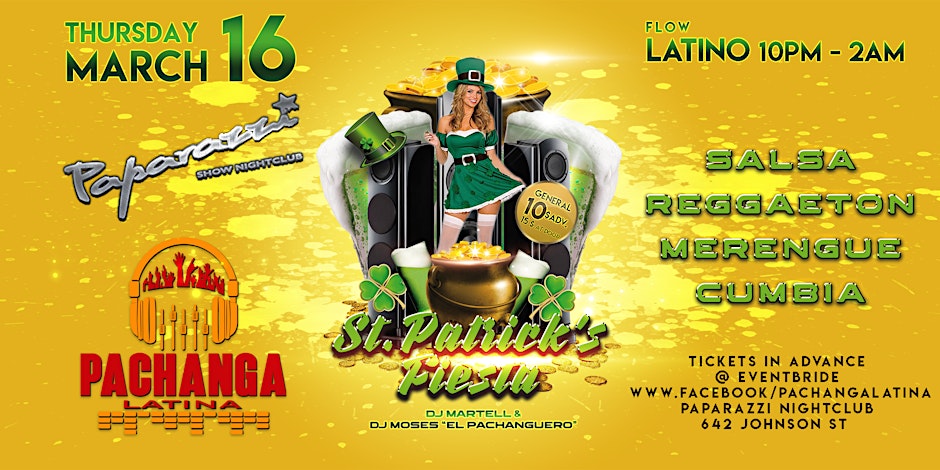 It's time to parttyyyy Latino style!
On Thursday night there will be two Dj's which means twice the fun! Tickets are selling fast so get them while you can!
Where: Paparazzi Nightclub, 642 Johnson Street
When: Thursday, March 16th, 10 p.m.