Happy Thursday, Victoria!
This week has been glowing and so will your evening plans after you see what's happening in Victoria.
From free breathwork sessions to the Victoria poetry projects, here are five events happening in and around Victoria this Thursday, March 9th:
Join Maia Rose for a free online Breathwork session.
Breathwork is a powerful tool for penetrating the subconscious mind. It allows us to access and release pain, address it somatically, and alter brain chemistry, to lead a life that's lighter. Healing sessions can provide a sense of clarity, purpose and transformation.
In this online session, she will teach you conscious connected Breathwork and lead you through a short Breathwork journey.
Where: This is an online event.
When: Thursday, March 9th, 6 p.m. to 6:30 p.m.
Rewind to the classic Bump & Grind with mind-melting moves and powerful performances from Victoria & Vancouver's burlesque and drag scene.
Hosted by: J. McLaughlin
Featuring: Mz B Haven (Vancouver), Fionna Flauntit (Vancouver), Dirty Dollie, POPTART, Vida Catastrophe (Seattle), Chai Tease, Florence Fatale, Roz Rouge, Danger Vixen
Doors: 7 p.m. | Show: 8 p.m.
Where: Victoria Event Centre, 1415 Broad Street
When: Thursday, March 9th, 7 p.m. to 10:30 p.m.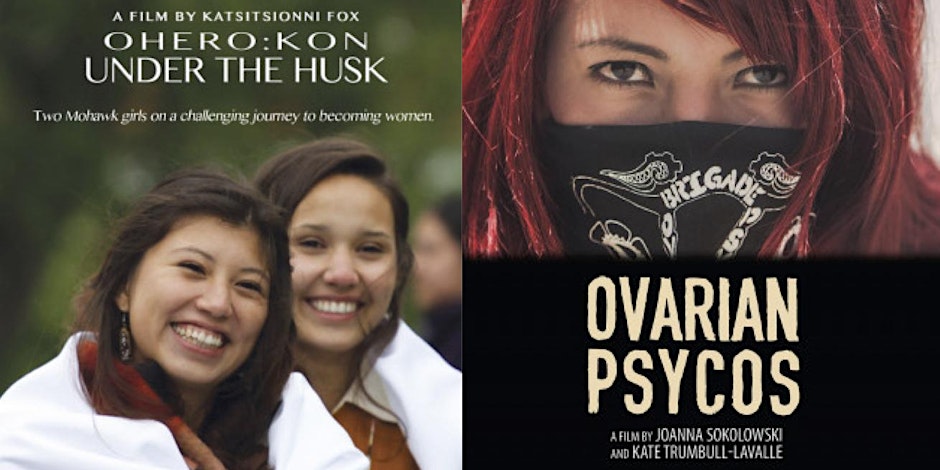 Ohero:kon – Under the Husk follows two Mohawk girls on their journey to become Mohawk women and is a personal story of a traditional practice challenging young girls spiritually, mentally, emotionally, and physically, shaping the women they become. Watch the trailer here.
Ovarian Psycos is about a fierce and unapologetic group of young women of color who confront injustice, build community, and redefine identity through a raucous, irreverently named bicycle crew: The Ovarian Psycos Cycle Brigade. Watch the trailer here. (Trigger warning: this film contains references to sexual abuse and rape.)
This event is free, but we will be accepting donations for the Support Network for Indigenous Women & Women of Colour, so please consider bringing some cash with you. One of their team members will be at the screening to talk about the important work of the organization.
Where: The Dock: Centre for Social Impact, 722 Cormorant Street
When: Thursday, March 9th,

7 p.m. to 9 p.m.
The foundation of the victoria poetry project, Tongues of Fire (ToF) is the longest-running poetry open mic on lekwungen territory today.
ToF shows usually consists of an open mic for the first half of the evening, followed by a performance set by invited poet, Dash Reimer.
Dash Reimer
Dash Reimer is a settler artist and educator based out of Treaty 6 territory in Saskatoon. He works within the worlds of spoken word poetry and hip hop and has a decade of experience performing on stages across Turtle Island, North Africa, South Africa and Turkey. Dash was the National Youth Poetry Slam Champion in 2012 and has been on many slam teams.
Where: Caffe Fantastico, 965 Kings Road
When: Thursday, March 9th, 7 p.m. to 9 p.m.
This surprise lineup will feature house and techno beats bringing the Boiler Room vibes to Victoria!
Where: Paparazzi Nightclub 642 Johnson Street
When: Thursday, March 9th, 9 p.m.