Happy Tuesday, Victoria!
The sun is shining, the birds are chirping and that cool breeze hits differently with weather like this.
From hilarious comedy nights to female empowerment through open mic performances, here are five ways you can enjoy your Tuesday in Victoria!
This open mic will be hosted by Ky Sargeant and will conclude with a talkback facilitated by an SVPRO educator. Please join us for refreshments, snacks, and a night of feminine energy!
This event is produced by exposure UBC with support from the UBC Arts and Culture District, Associate Dean of Arts Laura Moss, and The Hatch Gallery
Where: Hatch Art Gallery, 6133 University Boulevard
When: Tuesday, March 28th, 6 p.m. to 8 p.m.
Harbour Comedy is proud to present the first Choppy Seas Comedy Night at Driftwood Brewing. 19+
Featuring: Dan Duvall, Dylan Williams, Syd Bosel, Brian Newham and Scott Maybank Hosted by Elyott Ryan.
Dan Duvall is a fantastic comedian based out of Victoria. He has opened for Shawn Majumder, Brent Butt, Bruce McCulloch and more. He has performed at Just For Laughs Vancouver and Rifflandia. He is also the subject of the CraveTV documentary Funny Tweets!
Where: Driftwood Brewing Company, 836 Viewfield Road
When: Tuesday, March 28th, 8 p.m. to 9:30 p.m.
This Exploring Grief through Creativity workshop offer by Bereavement Services is open to anyone who is grieving and may be inspired by art and creativity. No art experience is required, just a willingness to try something creative.
Facilitated by a Victoria Hospice Bereavement Counsellor with Expressive Arts training, the workshop includes mixed media art techniques, creative exploration, guided visualization, personal reflection, and optional group sharing. It provides a supportive, creative way for people in bereavement to explore their experiences of grief through various art media.
The workshop fee is $20 and includes all materials. No one will be turned away for lack of funds; bursaries are available.
Where: Victoria Hospice Community Support, 4450 Chatterton Way
When: Tuesday, March 28th, 3:30 p.m. to 6:30 p.m.
Experience BC at its wildest in downtown Victoria at the Gage Gallery. Featuring spectacular life-sized driftwood sculptures of BC animals from whales to hummingbirds and everything in between.
Where: Gage Gallery, 19 Bastion Square
When: Tuesday, March 28th, 11 a.m.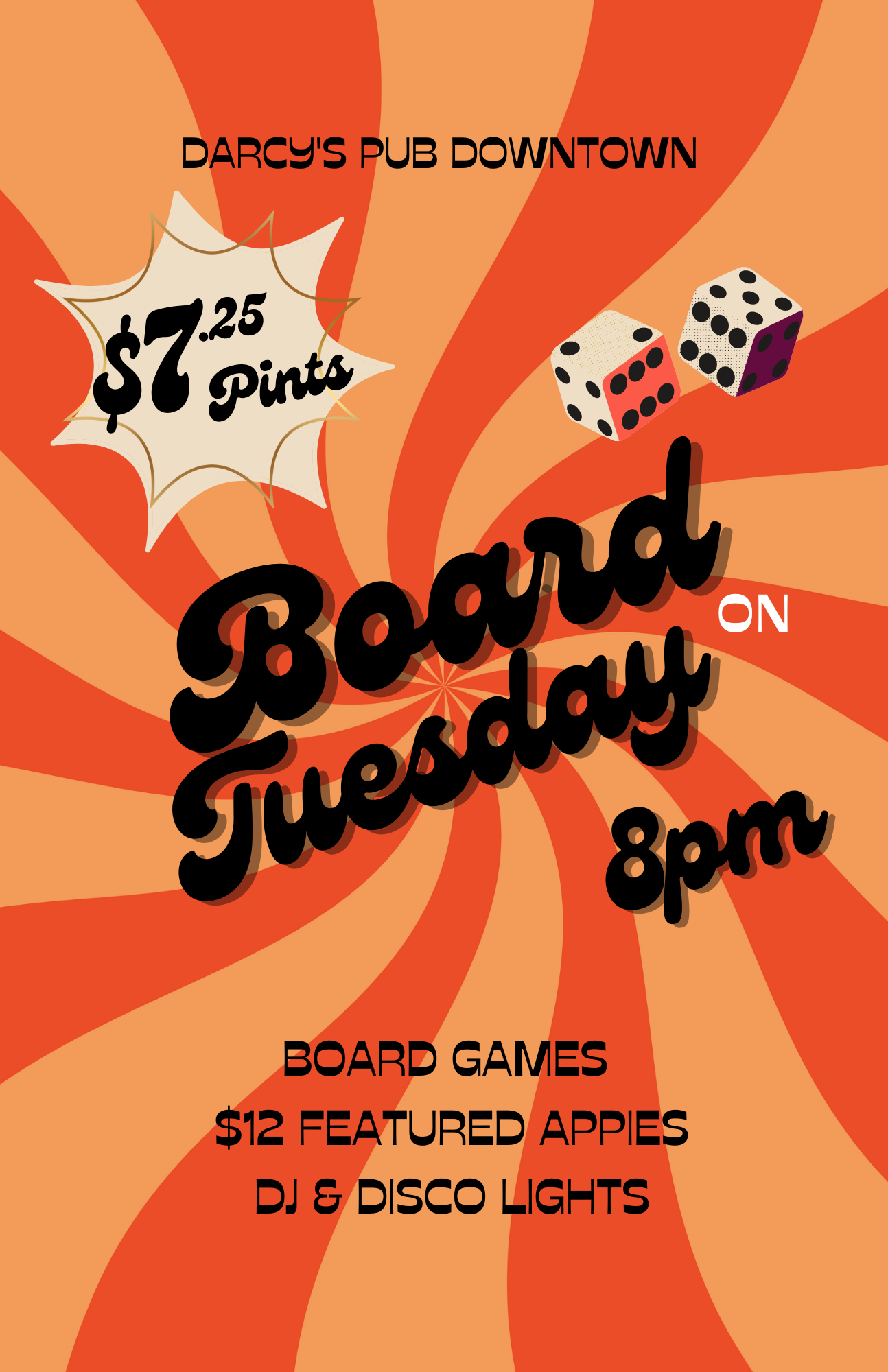 When: Tuesday, March 28th, 8 p.m.
Where: 1127 Wharf Street, Darcy's Pub