Are you looking to join Victoria's vibrant restaurant community, or do you want to level up your current position within the hospitality industry?
You're in luck!
Toptable Group is hosting a hiring fair next week in anticipation of their new restaurant opening this spring, and you're invited.
Led by Executive Chef Kristian Eligh, Toptable is hiring for both front and back-of-house positions.
The hiring fair will take place this Monday, April 3rd and Tuesday, April 4th from 2 p.m. to 6 p.m. at 535 Yates Street, and interested candidates are asked to arrive with their resume and be prepared for an onsite interview.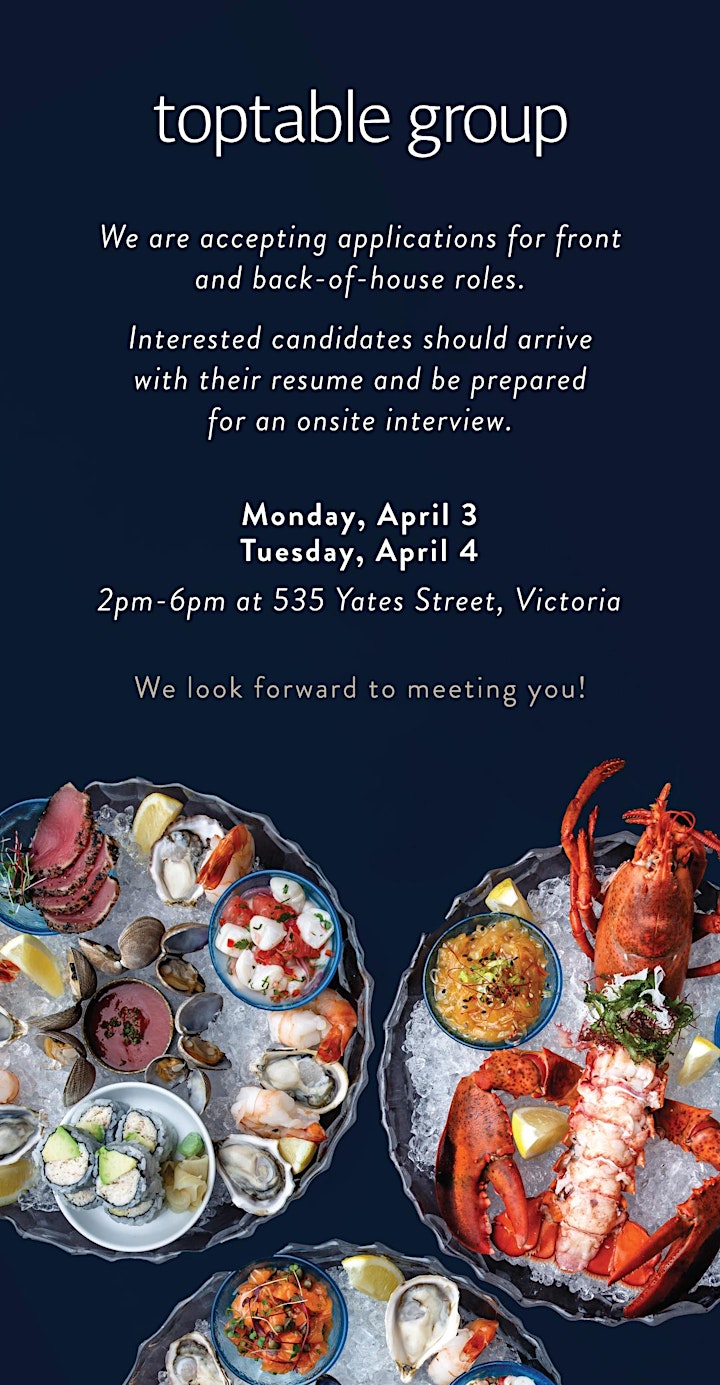 You can head online to RSVP for the Victoria Restaurant Toptable Group Hiring Fair here.
Where: 535 Yates Street
When: Monday, April 3rd and Tuesday, April 4th – 2 p.m. to 6 p.m.
To RSVP: Head online to RSVP