The Farmers' Almanac, a generations-old resource for weather and life advice, predicts Canadians are going to be in for yet another scorching summer.
According to the Almanac, as we move through the spring months and into the summer, Canadians are being advised of a dry heat that will persist from June through to early September. 
Temperatures at times will soar past 32°C, in some cases even approaching 37°C.  Factor in the oppressive humidity and heat indices ("feels like" temps) could approach 40°C in some areas.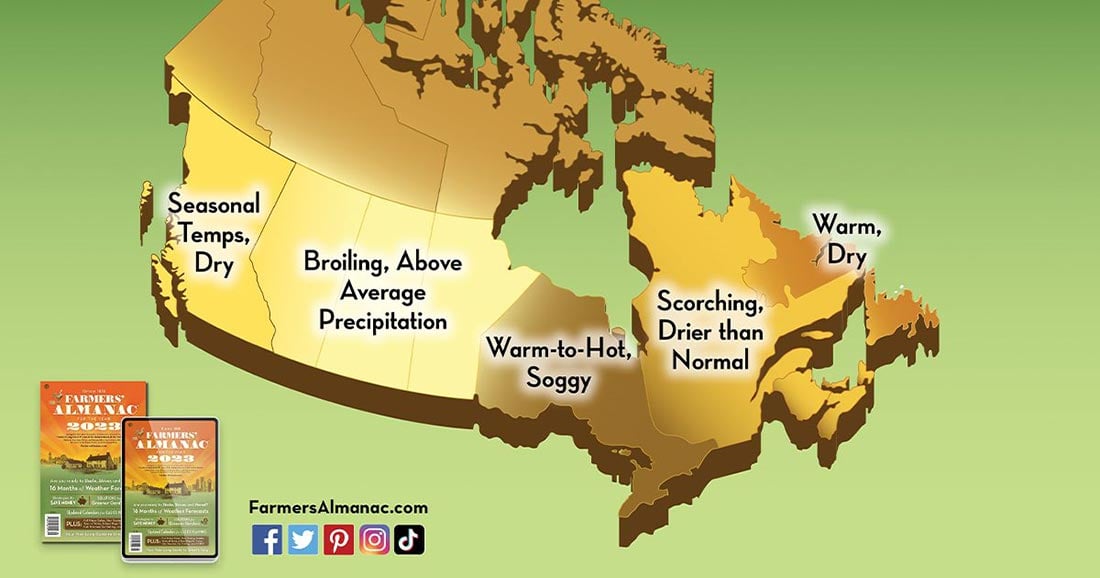 In anticipation of the summer in Canada, British Columbians can look forward to clear skies and pleasant spring weather as we approach the latter half of March and early April.