It's time to dust off your beach gear and get ready to explore the beauty of Sidney Spit.
Located just off the coast of Sidney, the spit is a beloved destination for nature enthusiasts and beachgoers.
After a winter hiatus, the Sidney Spit Ferry service announced it would be re-launching its services this Saturday, just in time for the May long weekend.
Known for its reliable service and friendly crew, the ferry will make it a breeze to reach this hidden gem of the Gulf Islands.
With the ferry service up and running, get ready to soak up the sun on sandy beaches, hike along breathtaking coastal trails, and encounter fascinating wildlife at Sidney Spit.
Whether you prefer a leisurely stroll along the shore, birdwatching in the marshes, or having a picnic in the peaceful surroundings, there's something for everyone.
The ferry service leaves Sidney ever hour, starting at 9:30 a.m., and costs $35 for adults and $21 for children and seniors—you can also book tickets online.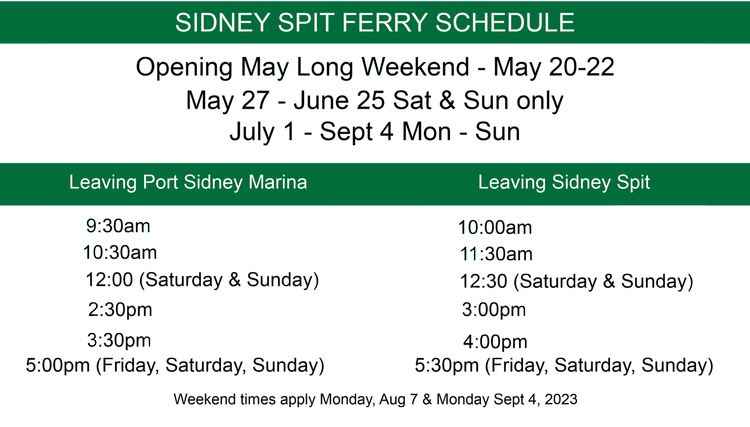 The spit is a sandy, narrow strip of land that stretches into the sea—a beautiful spot to sunbathe or walk along thousands of metres of beach.
Located on the edge of the Pacific flyway, Sidney Spit's tidal flats and salt marshes are often overflowing with shorebirds during the bird migrations of spring and fall.