Coastal GasLink Pipeline Ltd. (CGL) received two new fines this week for "non-compliance with requirements of its environmental assessment certificate."
This means they were showing continued negligence for the pipeline's impact on the environment and surrounding ecosystems. 
On Wednesday, September 19th, CGL received two penalties of $340,000 and $6,000 from the Environmental Assessment Office (EAO).
The $340,000 penalty was in relation to deficiencies with erosion and sediment control measures. 
The $6,000 penalty was for providing falsified information last year regarding maintenance inspection records. 
In response to these fines, CGL released a statement which puts blame for the erosion and sediment control on the fact that those issues were identified before they signed a compliance agreement with the Ministry of Environment and Climate Change Strategy. 
For the second infraction, they blamed a clerical error.
"The reporting error was due to an administrative contractor record discrepancy that was provided to the EAO between October 2022 and January 2023," said CGL's statement.
"This was an unintentional and regrettable error, which we worked with the EAO to correct."
Compliance and enforcement officers with the EAO became aware of these issues while conducting several multi-day inspections to ensure all procedures and protective measures were being properly followed.
These two fines were just the latest penalties to be given to CGL.
In January, they were given a $213,600 fine; in May 2022, they were given a $170,100 fine; and in February 2022, they were given a $72,500 fine. All those fines were for failing to adequately control erosion and sediment.
In total, the EAO has slapped CGL with $802,200 in fines to date. In addition to the fines, CGL has been given 59 warnings and 30 orders — including 13 stop-work orders. 
Because of all these fines and the EAO's mandate to ensure compliance, officers have been escalating their enforcement measures to make sure that CGL is doing what they should be doing. 
According to the EAO, CGL has been improving in their management of sediment and erosion control; however, this spring's wet weather caused some issues with sediment and erosion. Because of those issues, the EAO had to give them several stop-work orders and orders to remedy.
Additional fines are being considered in relation to those orders. 
The CGL pipeline has been in the works since 2012 and has inspired several controversies since its inception, mostly regarding First Nations land and environmental impacts. 
It is meant to carry liquid natural gas (LNG) for export from a facility in Dawson Creek to a facility in Kitimat.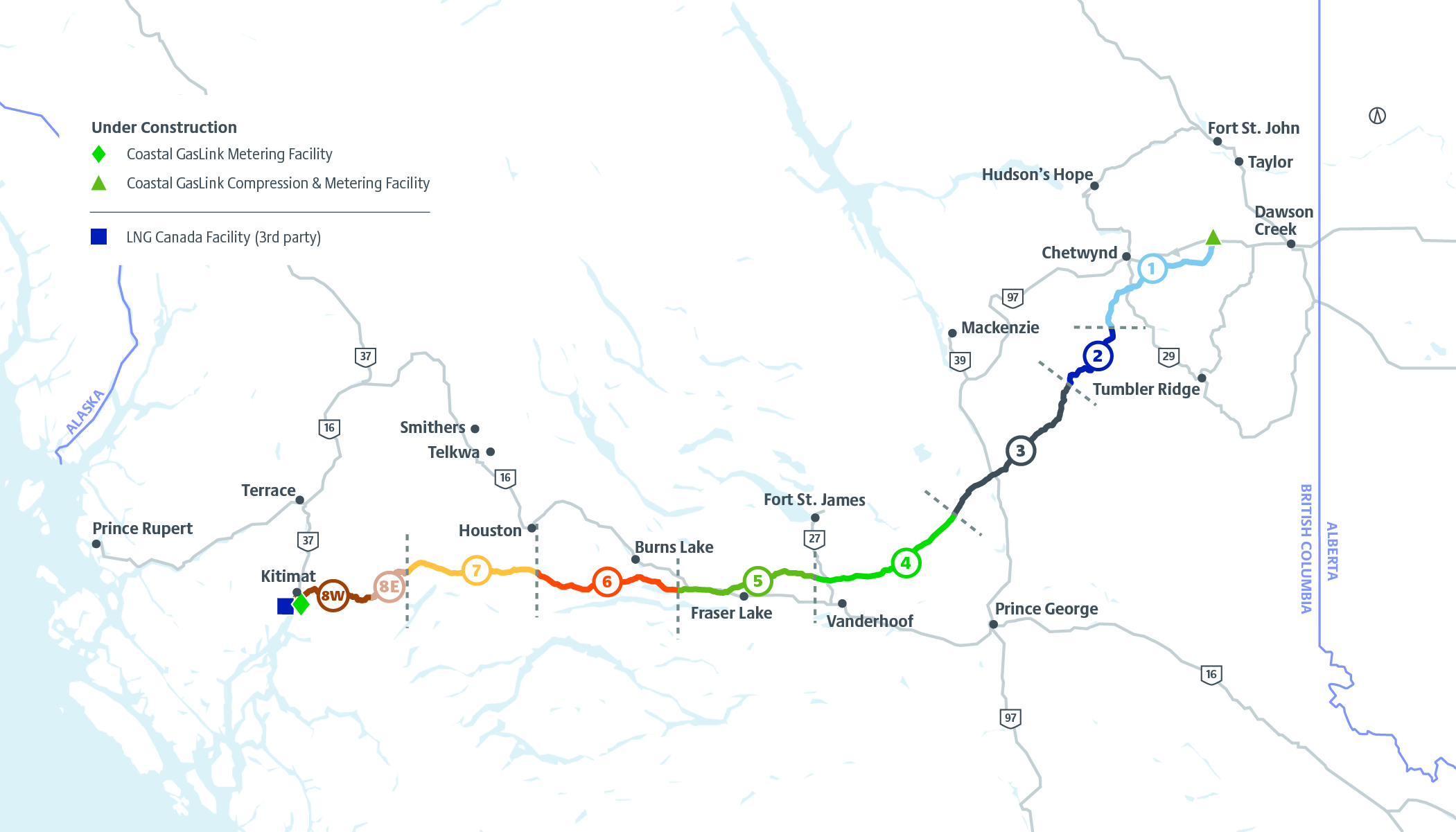 As of September 20th, CGL said that the pipeline which will transport liquid natural gas is 94% complete.