Canadian fans are slightly baffled about these medal ceremonies – what is up with the plush tigers in Pyeongchang?
As the presenters recognize each athlete receiving the first, second, and third place on the podium, they don't just drape them with their respective medal. Instead, the victors are each handed a plush toy tiger.
Viewers usually associate the immediate ceremony following the events as being a medal presentation. But this time, the IOC is distributing medals at the end of each day in a combined ceremony, while the athletes on the podium immediately after their competition are being handed stuffed black and white tigers.
Why the tiger?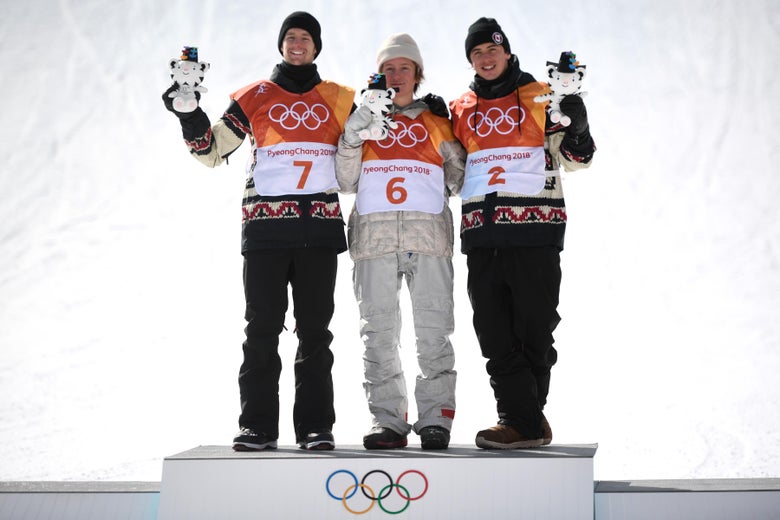 According to Olympic website, the stuffed animal is a tiger named Soohorang, the official mascot of the 2018 Winter Olympic games – the tiger is a guardian animal in South Korean culture. The 1988 Summer Olympic Games in Seoul involved tigers as well, with the athletes receiving an orange plush tiger named Hodori.
The name of the 2018 mascot comes from the Korean words "sooho", meaning "protection", and "ho-rang-i", meaning Tiger. In Korean mythology, there are four guardian animal protectors: the Tiger,  the Blue Dragon, the Vermillion Bird, and the Black Tortoise.
According to the PyeongChang 2018 website, the traditional Olympic flower presentation has been altered. Soohorang the tiger has been decorated with "Uhsahwa,", a paper flower bestowed to those who passed national exams during the Joseon Dynasty (1392-1910).