A flight from Calgary to Victoria has been added to the BC Centre for Disease Control's (BCCDC) public exposures list.
According to BCCDC, WestJet flight 3115 from Calgary to Victoria on April 22nd was added to its exposure list.
The affected rows on the flight span from rows 9 to 15.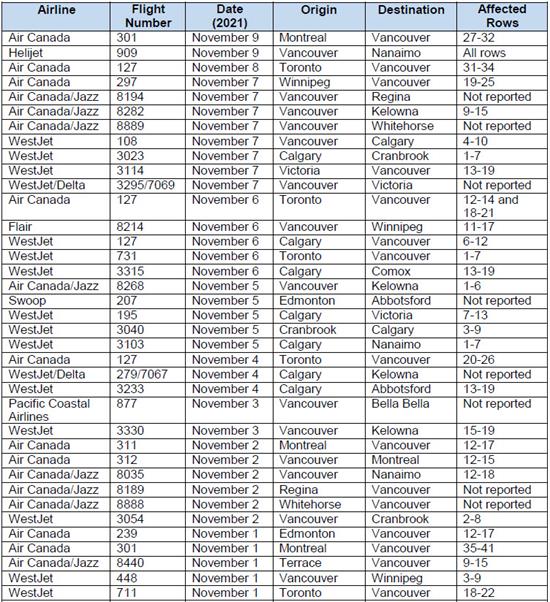 Additionally, three other flights to Vancouver Island were added to the same list.
Air Canada flight number 8261 from Vancouver to Nanaimo reported an exposure on April 20th. On April 14th, WestJet reported a COVID-19 exposure on a flight from Calgary to Nanaimo (#3109, rows 5 to 18).
Also, WestJet flight number 3171 from Calgary to Comox also experienced a positive COVID case on April 14th.
All passengers on a domestic flight with a COVID-19 case should self-monitor for symptoms for 14 days.
The BCCDC is no longer notifying passengers on affected flights about potential exposures. The information on affected flights is posted publicly on the BCCDC website.