Staying in tonight? We got you.
We don't really need a reason to enjoy a refreshing margarita on any given day, but if there was one, this would be it—it's National Margarita Day!
National Margarita Day falls on February 22nd this year and we're here for it with 3 easy-to-make, salty, sweet and yummy margarita recipes that you can make right at home.
Watermelon Ginger Margarita
It's always a good time for watermelon! This watermelon and ginger-infused margarita is sure to bring your tastebuds back to summertime.
Ingredients:
4 cups cubed watermelon, frozen
3 ounces lime juice
3 ounces tequila
1 can of gingerale
Watermelon slices, for garnish
Ice, optional
Directions: In a blender, add watermelon, lime juice, tequila and 6 ounces ginger ale (1/2 can). Blend until watermelon is incorporated. Add remaining ginger ale (ice if thicker consistency is preferred) and blend until smooth, pour, and serve!
Recipe from Brit + Co
Thunder Margarita
The blue hue of this tasty frozen treat is unique, but don't be alarmed—it's just due to the use of blue curacao—kind of reminds of us a blue freezie!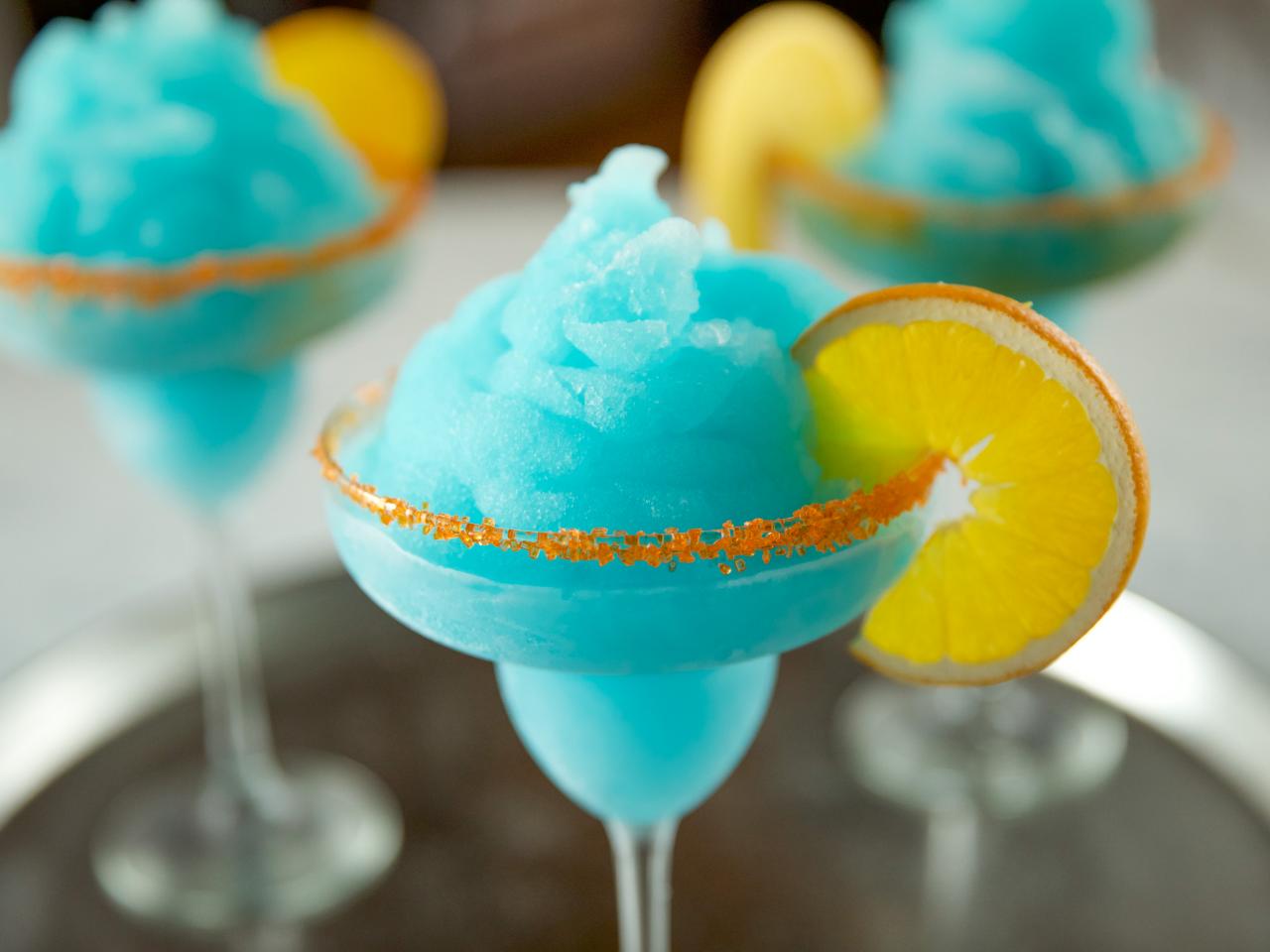 Ingredients
8 cups ice
9 ounces tequila
6 ounces fresh lime juice
6 ounces curacao
1 orange wedge plus 6 orange slices, for serving
2 tablespoons orange-colored sugar
Directions: Add the ice to a blender. Add the tequila, lime juice and curacao and blend. Pour the frozen margarita into a resealable freezer bag and freeze until serving. Run an orange wedge around the rim of 6 margarita glasses and dip the rim of each in the orange sugar. Fill with the frozen margarita and decorate the rim of each glass with an orange slice.
Recipe from Cosmopolitan
Mango Chili Margarita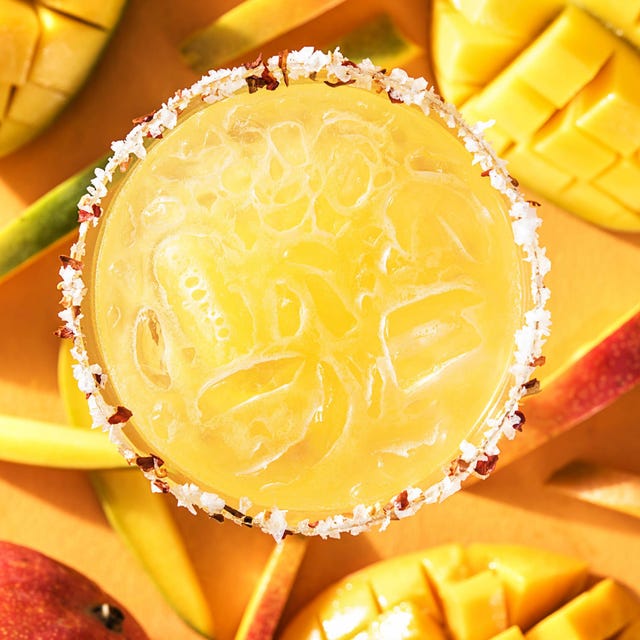 Ingredients
1 1/2 ounce tequila
2 ounces mango juice
1 ounce triple sec
1/2 ounce lime juice
Mix all ingredients in a cocktail shaker with ice and shake well. Coat the rim of the glass with a lime wedge and a mixture of chili powder and salt, then strain the cocktail into a glass with ice.
Recipe from HelloFresh
What's your favourite way to drink a margarita? Let us know!