It's the Friday, ahead of Halloween!
While the weather will be on the rainy side, don't let that deter you from heading out and enjoying the final Friday of October.
Here are 5 things to do in and around Victoria this Friday, October 28th:
Are you ready for a weekend full of handcrafted wares, homemade goodies and a list of local vendors that's sure to impress?
You're in luck, because Crafted Farmhouse Market is back with their fall edition!
Held at the Mary Winspear Centre in beautiful Sidney by the sea, this event showcases the best of the best of modern and vintage goods from local makers in Victoria.
When:

Friday, October 28th from 5 p.m. to 9 p.m.
Saturday, October 29th from 10 a.m. to 5 p.m.

Where: Mary Winspear Centre, 2243 Beacon Avenue, Sidney
Tickets: $5 cash admission at the door – kids get in
Galey Farms is the place to be this October with their corn maze, pumpkin patch and highly anticipated Carnevil!
If you're looking for some real scares, mark your calendar for the Carnevil and Festival of Fear events.
The 5,000 square foot Haunted House will be ready to spook you every Thursday, Friday and Saturday starting October 13th until October 31st. The PG13 haunted house has three "chicken exits" for those that need it.
When: Starting October 13th until Halloween, check website for times
Where: Galey Farms, 4150 Blenkinsop Road
October is the best time of year to pop by one of Victoria's most haunted locations and this year a one-man show of Frankenstein will be an added bonus to your visit.
The production of Frankenstein is set to haunt the dance hall within Craigdarroch Castle on Friday and Saturday nights beginning on October 14th.
When: October 14th to 29th, every Friday and Saturday at 6 p.m. and 8 p.m.
Where: Craigdarroch Castle, 1050 Joan Crescent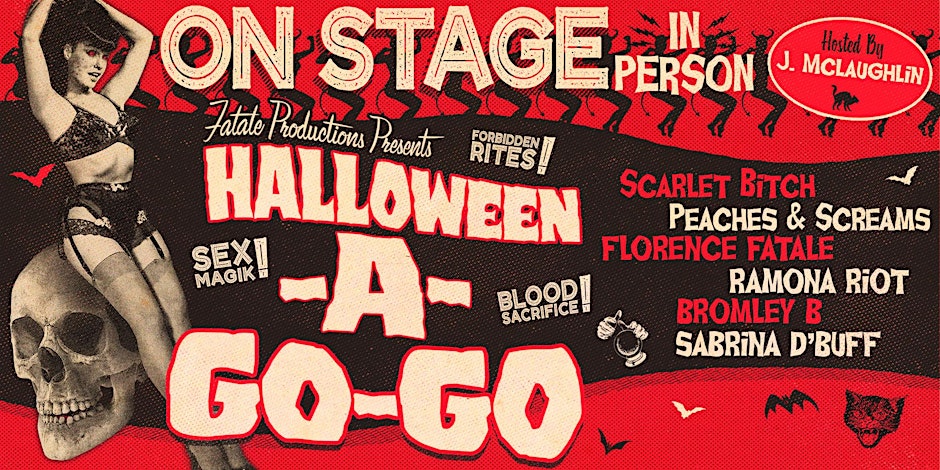 Rewind to the Bump & Grind with the spookiest surf and ghastliest go-go from Victoria's burlesque and drag scene.
When: Friday, October 28th, starting at 7 p.m.
Where: The Mint Victoria, 1414 Douglas Street
And last but not least, make sure to check out our list of best homes decked out in Halloween decorations – we have added plenty more places to the list!