It's Thursday and you know what that means! You're officially over the hump, and it's time to toast to a busy day and enjoy all of the entertainment Victoria has to offer.
From legendary performances by GZA of Wu-Tang Clan to luxurious wine tastings, here are 5 things to do in and around Victoria this Thursday, January 26th:
Come to Recyclistas to learn how to safely and effectively maintain, fix, and rebuild bicycles. Whether you are looking to better understand how your own bicycle works or to completely refurbish and build a bicycle, we are ready to help you get rolling!
Unfortunately, there are three things this class cannot help with:
suspension overhauls
hydraulic brake bleeding
e-bike repairs
Where: Recyclistas Bike Shop, 25 Crease Avenue
When: Thursday, January 26th, 1 p.m. to 4 p.m.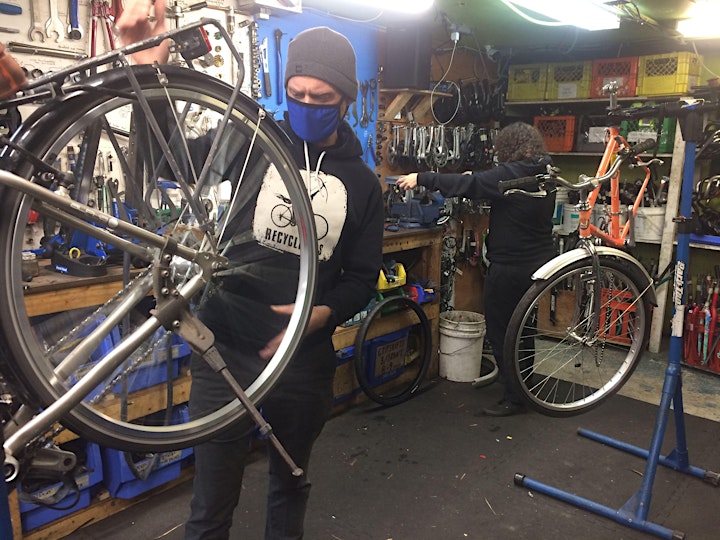 This January the Palms Restaurant will host its first wine-tasting event.
Chef Kevin Cooper will be preparing a carefully curated five-course meal to delight your palate, carefully pairing each dish with a signature wine from Martin's Lane Vineyard, and Checkmate Winery.
Seating for this event is limited to 25 tickets.
Where: 1450 Douglas Street
When: Thursday, January 26th, 6 p.m. to 9 p.m.
GZA/The Genius is a founding member of the seminal hip hop group the Wu-Tang Clan, and will be performing at Wicket Hall Thursday night!
GZA boasted some high-profile appearances on the group's debut album, Enter the Wu-Tang (36 Chambers), including one of only two solo tracks, "Clan in da Front."
Where: Wicket Hall, 919 Douglas Street
When: Thursday, January 26th, Doors open at 8 p.m.
Starring Tiffany Ann Co & Bibi Souphresh with DJ Ronny B!
Party with members of the cast of It's Just Drag right after the main event!
Where: Paparazzi Nightclub, 642 Johnson Street
When: Thursday, January 26th, 9 p.m.
Come out to the best Latin Party in Victoria.
This is the 5th edition of the event, featuring tremendous music all night hand selected by DJ Moses. Reggaeton, Salsa, Marenga and Bachata all night long!
Where: Upstairs Cabaret, 15 Baston Square
When: Thursday, January 26th, 10 p.m.