Ready for a trip down memory lane?
If you grew up in Victoria, or even spent the majority of your life here, there are a few hot spots in the city that probably remain near and dear to your heart.
Recently, we created a social media post asking the people of Victoria what businesses they'd love to see return, and thousands responded—it was clear there were a few favourites!
Whether Uncle Willy's Buffet was your go-to spot for a birthday dinner, or Mayfair Lanes was where you'd go for a family outing, there are a few staples of Greater Victoria that will undoubtedly be ingrained in our memories forever.
Without further ado, here are 17 beloved former businesses Victorians wish would return to the capital city:
Johnny Zee's
If you have one of these shiny gold tokens sitting around as a relic of your past in Victoria, you're probably not alone! Johnny Zee's Arcade had two locations—one at Capitol 6 and another at University Heights mall. Not only did they have a massive selection of arcade classics, you could also play laser tag there!
Fuddruckers
Formerly located in the plaza at Blanshard and Hillside, family-friendly Fuddruckers was famous for their hamburgers and self-serve cheese sauce. Unfortunately, the restaurant closed around 20 years ago and the location is now occupied by a liquor store.
Mayfair Lanes
Mayfair Lanes was a bowling alley, popular with bowling buffs and families alike, which was situated across from Mayfair Shopping Centre. It was built in 1963 and eventually demolished in 2006.
Uncle Willy's Buffet
Uncle Willy's Buffet was a mainstay of Saanich Plaza, but closed abruptly in 2006 due to a combination of staff shortages, high rent and the ongoing health problems of Karam Haroya, who owned the restaurant for 15 years.
Undersea Gardens
Were you even a kid growing up in Victoria if you didn't visit Undersea Gardens? The floating attraction was a staple of the Inner Harbour for locals and tourists alike, though it was originally opened at the Oak Bay Marina in 1964. It was later relocated to the Inner Harbour in 1969, until its last day of operation on October 17th, 2013.
Royal London Wax Museum 
Royal London Wax Museum originally opened 1961 in a street level location on Belleville Street. Touting hundreds of wax figures over the years, the museum eventually closed its doors in September of 2010.
All Fun Recreation Park
If you or even your parents were a Greater Victoria resident during the 80s or 90s, the All Fun Recreation Park will be embedded in your memory. While it was still up and running, it was located in Langford, and aside from the waterslides, it also featured a go-kart track and batting cages. Last year, the property's adjoining attraction, Western Speedway, shut down for good as well.
Historic Crystal Garden
Before it was a conference centre, the historic Crystal Garden on Douglas Street was a public swimming pool for over 50 years! It was originally built in 1925 to provide the city with its first indoor swimming pool, then converted into a conservatory in 1980.
Princess Mary Restaurant
Victoria's favourite floating restaurant is no more, but its memory lives on!
The Princess Mary steamship was built in Paisley, Scotland, for the Canadian Pacific Railway. Arriving in Victoria on February 15th, 1911, the CPR ship spent much of its working life serving the Gulf Islands, Powell River, Comox, Victoria, Vancouver and Alaska.
After the Princess Mary was decommissioned in 1954, Harold Elworthy, head of Island Tug and Barge, saved the ship's superstructure to establish what became a popular seafood restaurant on Harbour Road in Vic West.
A&B Sound
Were you even living if you didn't stand in line in front of A&B Sound at some point in your life, or spend hours perusing their bangin' CD selection? Located on the corner of Broad and Yates Street, many remember the music shop being a part of downtown for years.
Bengal Lounge
Many have fond memories of the famed tiger skin that graced the walls of the Empress' former Bengal Lounge. Although it officially closed in April of 2016, the Bengal Lounge has been part of Victoria society for more than 80 years. The room has hosted provincial and national, as well as international leaders, including royalty!
Logan's Pub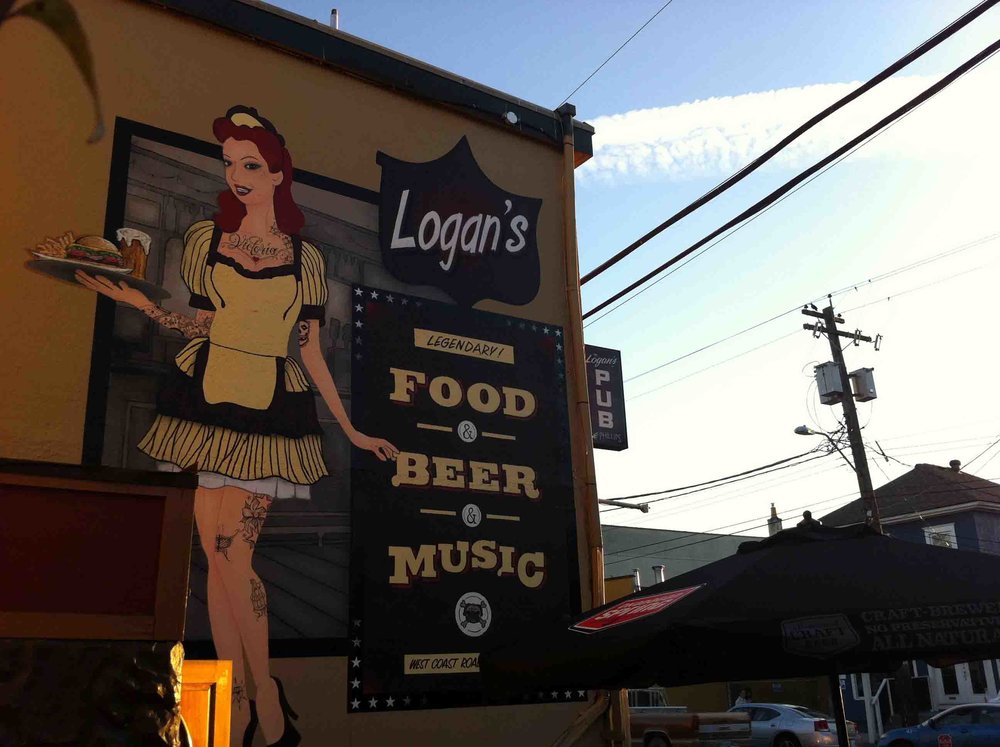 Logan's was a mainstay of Victoria's live music scene which unfortunately shuttered its doors in 2020, in the midst of the COVID-19 pandemic. The popular pub thrived for more than two decades, featuring everything from hip-hop to punk to weekly drag shows.
Soprano's Bar
Whether you loved it or hated it, Soprano's was the only place in Victoria to get your karaoke fix for a very long time. After 13 years in business, the bar closed its doors for good on New Year's Eve in 2014. Soprano's was known for cheap burgers and drinks as well as a hotspot where everyone was welcome to try their hand at a round of karaoke.
Cheesecake Cafe
Not to be confused with popular American chain Cheesecake Factory, the Cheesecake Cafe was located on Government Street. Now home to Frankie's, the popular dessert spot was said to be home to some of the best cheesecake in the capital city!
Louie Louie's
On Wharf Street in the location that is now home to Nautical Nellies, Louie Louie's was the spot to celebrate a birthday or milestone in downtown Victoria! With jukeboxes at every table, 17 scoop sundaes, and pieces of classic cars on the walls and ceilings, the 50's style diner had it all.
IKEA
This one goes way back! Did you know we had our very own IKEA in downtown Victoria for brief period in the 80s? The Victoria IKEA store was open from 1985 to 1988, and was located on Yates Street—in the current location of Moxie's. It was a smaller scale retail location in comparison to those on the mainland, and has left us Vancouver Islanders wanting more since then.
Macaroni Grill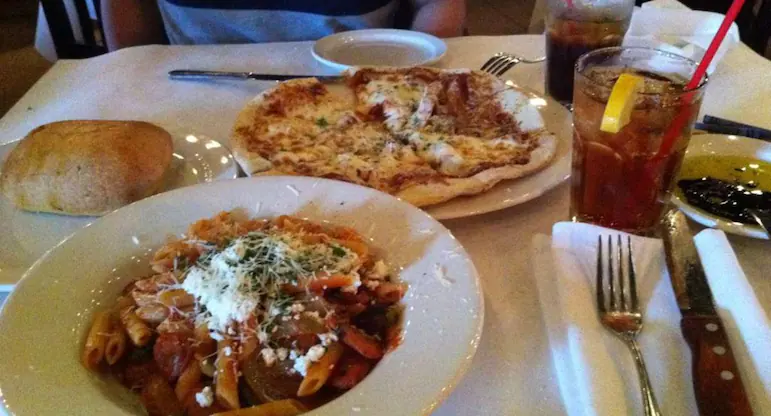 Ever head to the Macaroni Grill after a long day of shopping at Mayfair Mall? If so, you're not alone. Located in the building that now houses Island Savings on Douglas Street, the Macaroni Grill was a mainstay for 17 years, until it eventually closed in 2012 (though under a different name!).
Did we miss any of your favourite spots? Let us know in the comment section!