The latest BC Assessment numbers have been released and so have the top valued properties in the province.
As per previous years, BC's property assessment firm revealed the top 500 most expensive properties and only five properties on southern Vancouver Island made the cut.
But don't let that fool you—the Vancouver Island homes that did make it did so for good reason. 
According to BC's 2023 list of top-valued properties, the most expensive property in the province is located in the City of Vancouver and will cost you a cool $74,089,000 in pocket change.
The home, which is owned by Lululemon's founder Chip Wilson, takes the crown for owning the most expensive home in BC. The value of his home increased slightly by $94,200 in the latest assessment.
In Greater Victoria, the top spot goes to a home in Oak Bay costing a whopping $16.8 million dollars.
In the next few days, owners of about 384,000 properties throughout Vancouver Island should be receiving their 2022 assessment notices, which reflect market value as of July 1st, 2022.
In a report released by BC Assessment, property assessments have risen 10 to 20% across the board on Vancouver Island this year.
Related: Here's how much your Vancouver Island home is worth this year: BC Assessment
While the value of housing in Greater Victoria continues to rise, four of Vancouver Island's most expensive properties have actually declined across the board according to the 2023 assessment. 
This year Oak Bay takes the top spot as three out of five properties on the list reside in the municipality:
For the second year in a row, this waterfront home is listed as Victoria's most expensive property. Despite this, the assessment has dropped $1,047,000 from $17,875,000 to $16,828,000.
This waterfront home occupies most of the peninsula between Loon Bay and Cadboro Bay adjacent to the Victoria Yacht Club.
Location

:

Oak Bay

Status:

Sold

Valued at:

$

16,828,000

Square Feet:

11,291

Bedrooms:

5

Bathrooms:

6

Residence type:

Acreage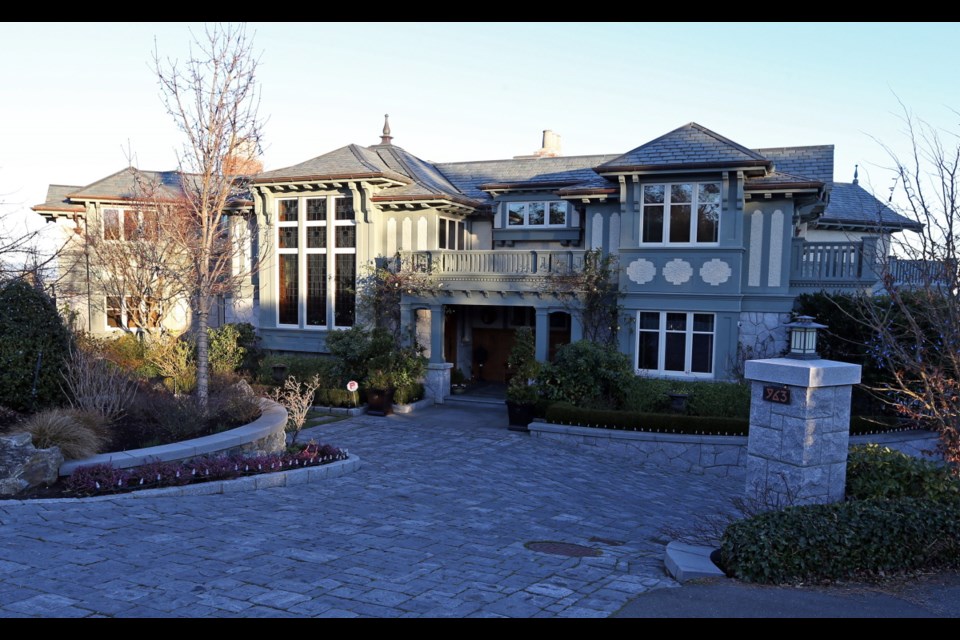 This 10,251 square foot single family home has been assessed at a massive $13 million and features 3 bedrooms and 6 bathrooms. As of 2023, unfortunately, the home is not listed for sale.
Location:

Oak Bay

Status:

Not for sale

Valued at:

$13,062,000

Square Feet:

10,251

Bedrooms:

3

Bathrooms:

6

Residence type:

Single family 
This custom-designed home is also worth nearly $13 million and is surrounded by lush forests and gardens. To name a few of the highlights, it features a private beach and boat launch, eight bathrooms, a yoga studio, an infinity pool, an underground wine cellar as well as a private theatre.  
Location

: Central Saanich 

Status:

Sold

Valued at:

$12,980,000

Square Feet:

13,000

Bedrooms:

6

Bathrooms:

8

Residence type:

Single family
1850 Land End Road
Built in 1983, this residence features natural lighting from large windows and skylights that face more than 1,500 feet of ocean views—and it'll cost you $15.4 million.
This home sits on 24.57 acres of oceanfront property and offers four bedrooms and three bathrooms. The property also includes a caretaker's cottage and 15 parking spots. 
Location: North Saanich 
Status: Unlisted
Valued at: $15,409,000
Square Feet: 3,587
Bedrooms: 4
Bathrooms: 3
Residence Type: Single family
This home comes with a price tag of $12,825,000 and is considered one of the most desirable and spectacular waterfront properties on southern Vancouver Island.
This property offers 2.24 acres of manicured grounds, and includes almost 700 feet of private waterfront, a secluded beach area and three islets that provides seasonal moorage.
Location:

Oak Bay

Status:

Sold

Valued at: $

12,825,000 

Square Feet:

9,874

Bedrooms:

5

Bathrooms:

6.5

Residence type:

Acreage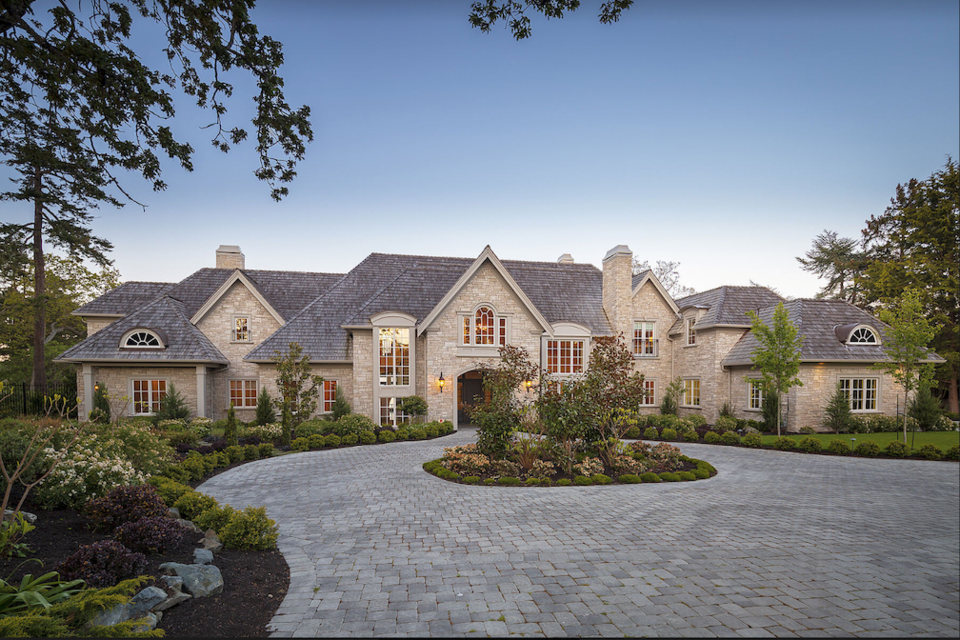 Described as Victoria's most beautiful waterfront setting; an Uplands Estate like no other – 2.5 acres of south facing, private oceanfront and over 1,000′ feet of seawall above rocky shoreline and its very own sandy beach protecting gorgeous landscaping and lawns. Incredible views of the Strait, Mt. Baker & beyond – this is an exquisite residence of over 15,000 square feet of elegance.
Location:

Oak Bay

Status:

Sold

Valued at:

$12,665,000

Selling Price:

$11,499,000

Square Feet:

15,409

Bedrooms:

6

Bathrooms:

9

Residence type:

Single family
For those interested in assessing the value of their own home, this is what goes into property assessments throughout the province.
BC Assessment's report can be found here, and more information on specific properties can be found at their website.