It's Thursday and that means we're one day away from soaking in the joy of the weekend.
Until then, why not pass the time with a local activity?
From delectable cocktails to local hop-hop performances here are 5 things to do in and around Victoria this Thursday, February 9th:
For The Love Of Hip-Hop 2, is bringing together a handful of Hip-Hop Artists from Vancouver Island together for an unforgettable night of Hip-Hop!
Where: Lucky Bar, 517 Yates Street
When: Thursday, February 9th, starts at 7 p.m.
New acts or new performers bringing their latest to the stage! Victoria's best drag and burlesque performers have been working up a storm to bring you their latest acts and you're here to welcome and make it rain on them!
FEATURING: Miss Chaquita Banana (Vancouver), Grace Galore (Vancouver), Betsy Bottom Dollar, Gala Vega, Sylvester Stalletto, Chai Tease, Poppy Puffter, Shirley Tease, Sweetness the Clown Slut
Where: Victoria Event Centre, 1415 Broad Street
When: Thursday, February 9th, Doors open at 7 p.m. Show starts at 8 p.m.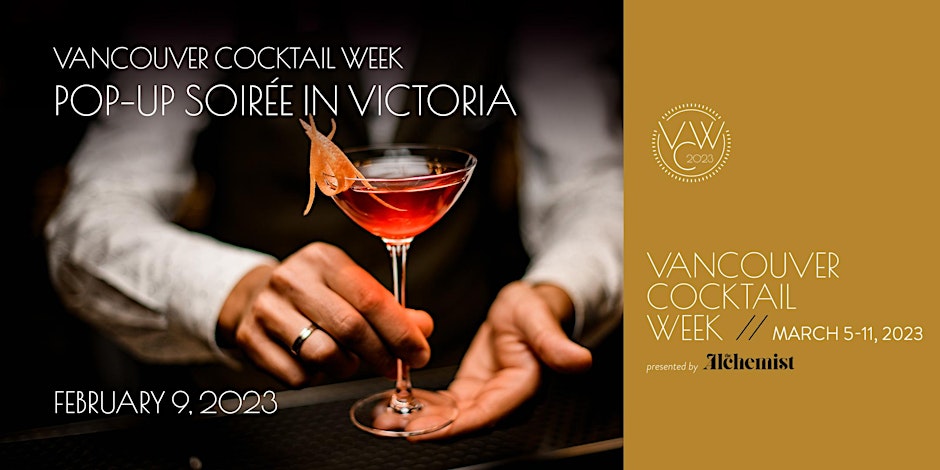 Join us for a Vancouver Cocktail Week pop-up cocktail extravaganza with guest bar stars travelling to Victoria from the World Class team.
World Class 2019 Canadian Winner Chris Enns, 2021 Global Champion James Grant and 2022 Global Champion Massimo Zitti will present their cocktails to the guests alongside the Fairmont Empress bar team.
Enjoy the passed canapés, live music and creative cocktails in a beautiful historic setting.
Where: Fairmont Empress, 721 Government Street
When: Thursday, February 9th, 6 p.m. to 8 p.m.
What's the difference between Cool Climate and Warm Climate Wines? Jason will discuss, and you will taste in your glass.
Where: Vessel Liquor, 1609 Fort Street
When: Thursday, February 9th, starts at 7 p.m.
The Victoria Native Friendship Centre (VNFC) invites you to join us for a free participatory panel exploring urban Indigenous identities & voices in the context of UNDRIP legislation.
We welcome everyone who is interested in this conversation, Indigenous or non-Indigenous. Speakers include:
Kim Van Der Woerd – Owner and Lead for Strategy and Relations at Reciprocal Consulting
Ry Moran – Associate University Librarian at the University of Victoria and Founding Director of the National Centre for Truth and Reconciliation
Janice Simcoe – Former Chair, Aboriginal Education & Community Connections at Camosun College
Ron Rice – Executive Director of the Victoria Native Friendship Centre
Jace Meyer (panel moderator) – Owner of COYA Productions
Where: Norway House, 1110 Hillside Avenue
When: Thursday, February 9th, 5 p.m. to 8:30 p.m.