Congrats Victoria! We've made it to Wednesday.
Whether you're looking to blow off some steam or clear your mind after a busy day there's nothing better than taking the time to enjoy a local event.
Whether you're looking for a good laugh or keen on getting some exercise here are 5 events taking place in Victoria this Wednesday, February 8th: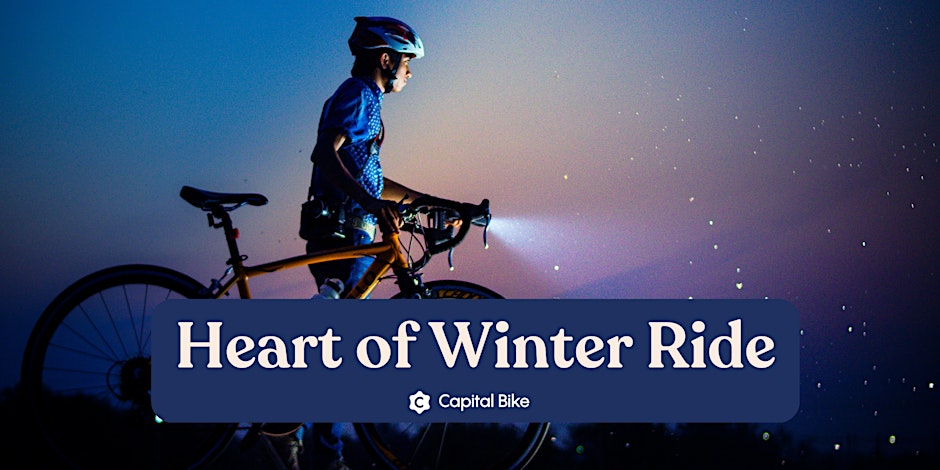 You're invited for a group ride around Esquimalt on Wednesday, February 8th to celebrate Winter Go By Bike Week!
The ride will be from 6-7pm however, make sure you arrive by 5:30pm. Those participating will begin and end at the Esquimalt United Church.
Those in attendance are welcome to stick around for hot chocolate served in the Church after the ride.
Since this will be a night ride, organizers recommend having functional head and tail lights as well as any other reflective gear!
Where: Esquimalt United Church, 500 Admirals Road
When: Wednesday, February 8th, 6 p.m. to 7 p.m.
Use acrylic paint to make a swirl pattern on your two wine glasses. These glasses are dishwasher-safe after they are baked (baking instructions are easy and included).
You will learn the "dotting" technique, and you will have many colours to choose from so that you can design them however you wish.
No experience is required. There will be two instructors to help you make two beautiful glasses.
Where: Irish Times Pub, 1200 Government Street
When: Wednesday, February 8th, 6 p.m. to 8 p.m.
If you're looking for a good laugh you'll be in for quite the show at The Fernwood Inn.
This time around Curran Dobbs is set to headline the night with special guests including Bob Warwick, Zack Lewis, Emily Woods, Mikey Dubs, and Evan McDonald.
Tickets are currently available online with doors set to open at 7:30 p.m. with the show starting at 8 p.m.
Where: Fernwood Inn, 1302 Gladstone Avenue
When: Wednesday, February 8th, 8 p.m.
When all the world's technology ceases to function, it is time to find a new way of surviving—or an old way. Two women—one Indigenous and one white, exiled from their village for being too old to bear children, trudge across the desolate, post-apocalyptic ruin, relying on traditional wisdom for survival.
When a charismatic stranger appears, seeking their aid, they must choose whether to use their knowledge of the past to provide hope for the future to the community that branded them "useless."
Yvette was inspired to write The Unplugging after the death of her mother, and the realization that she had not learned enough about her Anishinaabe heritage.
Where: The Belfry Theatre, 1291 Gladstone Avenue
When: Wednesday, February 8th, 7:30 p.m.
The funniest way to spend a Wednesday is Phillips Comedy Night at The Mint! Each week Morgan Cranny and Drew Farrance bring the most hilarious comedians in the city together for a wonderful evening of food, drink and fun!
Wildly popular and always new, Phillips Comedy Night is a hilarious night out. Come downstairs and enjoy the delicious west coast Himalayan cuisine that the Mint is famous for.
Seating is limited, be sure to book your tickets early! f you have a special request or want to add people to your table email us at info@phillipscomedynight.com and we'll do our best to accommodate you.
Where: The Mint Restaurant, 1414 Douglas Street
When: Wednesday, February 8th, 8 p.m. to 9:30 p.m.