Are you ready to dive into the depths of an all-new dining experience?
Victoria's newest west coast-inspired restaurant and whisky lounge, Fathom, will officially open its doors in March, offering a re-invented way to dine in style.
Nestled within Victoria's Inner Harbour, Fathom is located inside the iconic Hotel Grand Pacific.
With beautiful decor and a meticulously curated Whisky Lounge, Chef Peter Kim looks to bring Fathom's approachable yet visionary menu to life.
Kim's culinary skills have landed him positions at luxury hotels, fine-dining institutions and Michelin-rated restaurants worldwide, including Vancouver, Singapore, Brisbane and San
Francisco.
"It shows on the plate if we truly enjoy and believe in what we do. I like to focus on relevant research, passion for the products we use, and looking after the people we work with," says Kim.
"There is no such thing as perfection, it is an enemy of creativity, but we strive to be better than yesterday, every day."
Fathom believes that the deeper down into the sea, the more interesting things get—and that it's the same with flavours—the further into the unexplored, the more delicious the result.
The upscale restaurant looks to take seafood in fascinating new directions, while evolving classic favourites inspired by the rugged west coast.
The menu is paired with a modern and clean design, with a bright and airy feel on one side, and sophisticated, cozy lounge on the other.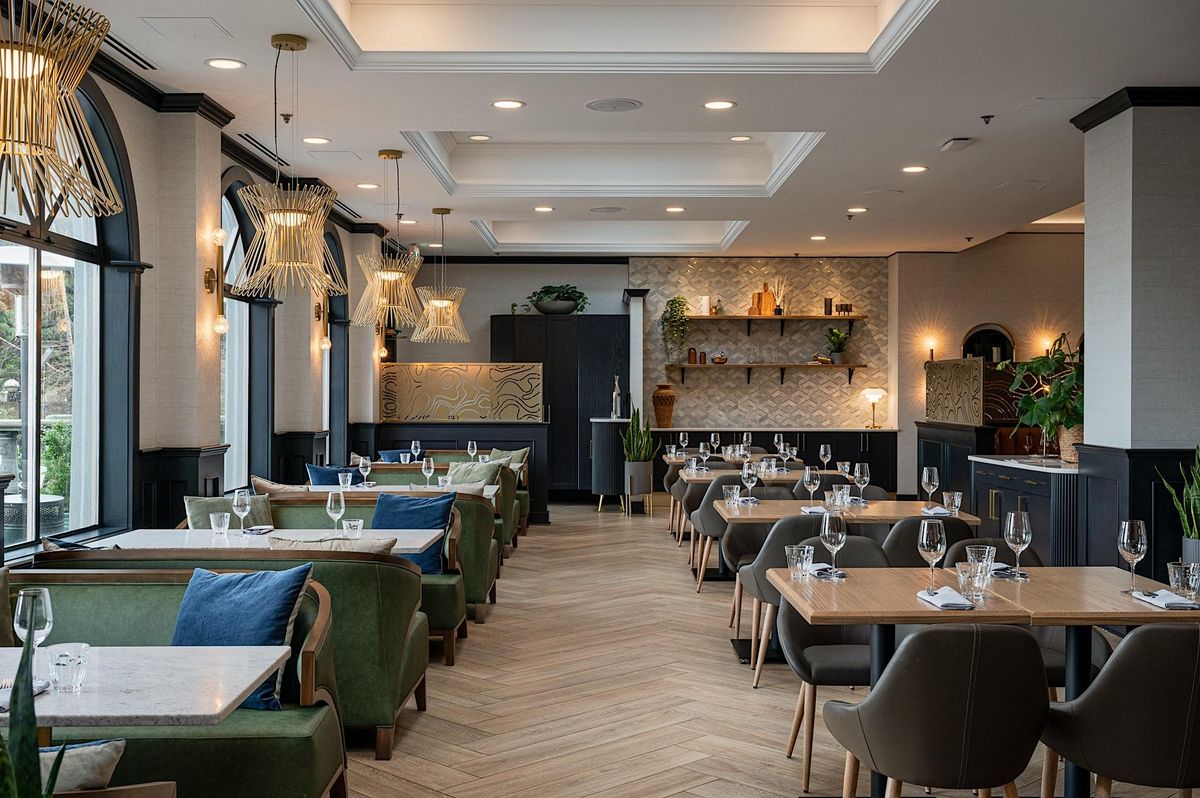 The Whisky Lounge features a large bar and laidback seating, and offers a unique list of cocktails for every type of connoisseur.
Fathom recently hosted Victoria's Whisky Festival this past January, and boasts one of the best collections of whisky in the city, appealing for seasoned veterans and curious newcomers alike.
Beginning in March, Fathom will be open from 7 a.m. to 1 p.m for breakfast and brunch, and 4 p.m. to 10 pm for dinner and drinks—you can check out their full menus online.
Happy hour specials will also run daily from 4 p.m. to 5:30 p.m.
Where: Located inside Hotel Grand Pacific, 463 Belleville Street
When: 

Breakfast and brunch, 7 a.m. to 1 p.m.
Dinner, 4 p.m. to 10 p.m.
Daily happy hour, 4 p.m. to 5:30 p.m.

Reservations: Book online here or call

(250) 380-4458