Just over a year ago, Hockey Canada made the thrilling announcement that Victoria would be co-hosting the 2019 World Junior Hockey Championship alongside Vancouver.
Today, Hockey Canada revealed that Victoria will host team Canada for two exhibition games prior to the tournament.
According to Hockey Canada CEO Tom Renney, they will be "significant" games. By that, we hope he means at least one game against Sweden, USA, Finland, or Russia.
In addition to hosting team Canada for two games, Victoria will also be the location of Canada's pre-camp where the roster's final tweaks and cuts will be revealed prior to Christmas.
Victoria will play host to 14 total games: 2 Canadian exhibition games, 10 round robin match-ups, and two quarter final battles before the remainder of the tournament shifts across the Strait of Georgia.
"The greatest junior hockey in the world at junior hockey prices"
The ticket presale superbly exceeded Hockey Canada's expectations, as it has matched Toronto's 2017 tournament on a per capita basis, and eclipsed Montreal's interest from 2015.
"We've worked with the host communities to design ticket prices that are based for junior hockey fans, for the junior hockey game. You'll be able to see the greatest junior hockey in the world at junior hockey prices." said Dean McIntosh, Director of Marketing Services.
$28 is the sweet spot for tickets, and over half of the tickets in the building will be available at that price. Ticket packages will go on sale to the public tomorrow at 10am at hockeycanada.ca/en-ca/tickets.
2019 World Junior Championship logo and campaign released
Hockey Canada will use REPRESENT as its keyword – a multi-faceted marketing initiative that speaks to the role that players, coaches, and fans play in representing their community, province, and country through their involvement with the world juniors.
The event logo (top right of the image) depicts a player celebrating a goal, with West Coast mountains providing the backdrop to a rising maple leaf.
Doesn't that logo bring back beautiful memories of Jordan Eberle's celebration after tying the semi-final game against Russia in 2009?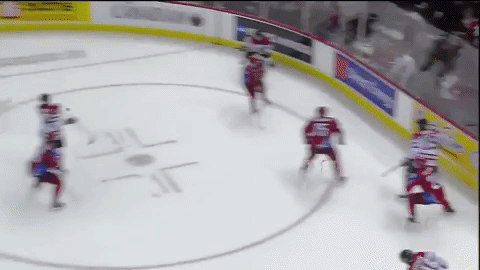 Tickets go on sale on Friday, December 8th at 10am.