It's Victoria's second snow day in a row!
Tuesday's impressive snowfall is being compared to the blizzard of 1996 all over town because it was the most snow Victoria has seen since records began, but there were a few other dumps of snow that surpass what Victoria's seen in the last 48 hours.
Only 26 years ago on December 29th, 1996, known as the 'Blizzard of 96'' there was more than double the amount of snow at the airport with 64.5 cm. That was the snowiest day ever recorded at the Victoria International Airport (YYJ).
Second and third place went to December of 2008 and 1968 with 35 and 34.8 cm respectively while fourth place was close with this year's historic dump at 29.2 cm in January of 1971. 
Those  records only began in 1940 as the airport began operations, in 1916, Victoria saw the largest recorded snowfall of 46.4 inches which is 117.9 cm. That is more than four times the amount of snow that came down on Victoria over the last two days.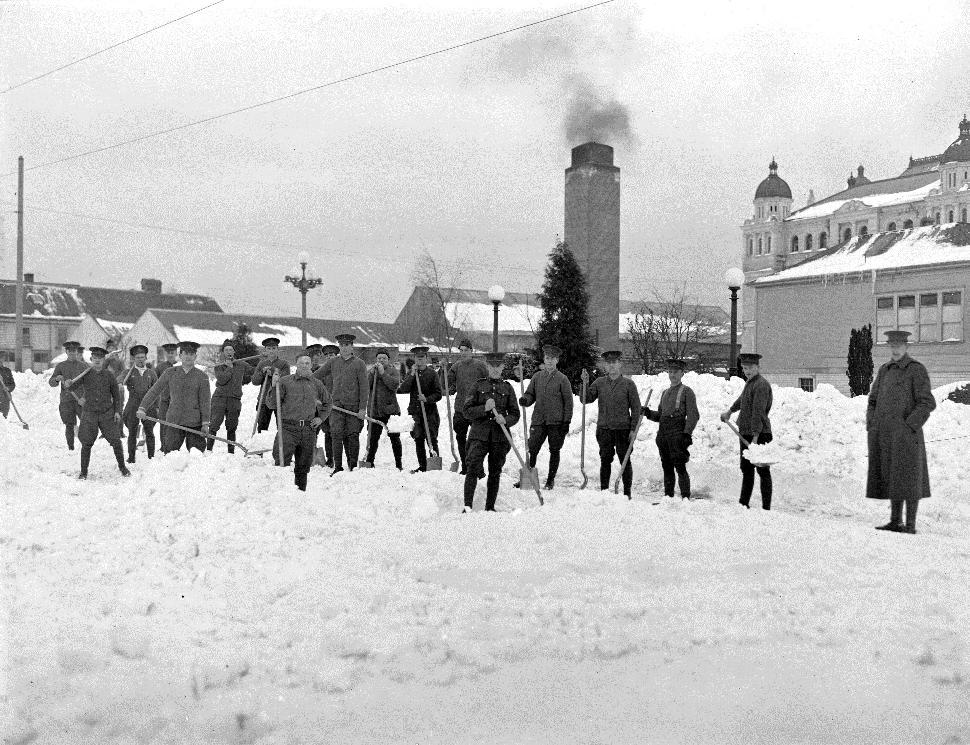 Wednesday, December 21st being the first official day of winter, the accumulation of snow on the ground has set a record as the snowiest winter solstice on record in Victoria. 
Snowfall will continue throughout Wednesday although not nearly at the rate of the overnight snowfall on Tuesday. 
There was an arctic outflow warning given early on Wednesday morning that advises of cold temperatures reaching -20 degrees. 
Related:
This adverse weather continues to plague BC Transit, BC Ferries and YYJ as suspensions, delays and cancellations have been rampant since the snow began on Tuesday. 
The weather warning will end by Thursday morning.