With stunning luxury homes, brand new vehicles and cold hard cash being just a few of the incredible grand prizes that this year's BC Children's Dream Hospital Lottery is offering, grabbing tickets is looking better and better.
Aside from the gorgeous local Grand Prize choice in Sooke, this year's lottery features homes in Kelowna, Langley, North Vancouver, Ocean Park, Queen Elizabeth Park, Oakridge, Lake Country and the Island's own Courtenay – OR you can choose $2.3 million cash!
When you buy a Dream Lottery ticket, you're supporting the only hospital in the province devoted exclusively to children—with your support, BC Children's Hospital can help improve lives and define the future of children's health care for generations to come.
Win and choose your favourite! Check out these 9 'Dream Home' Grand Prize package options:
1. Sooke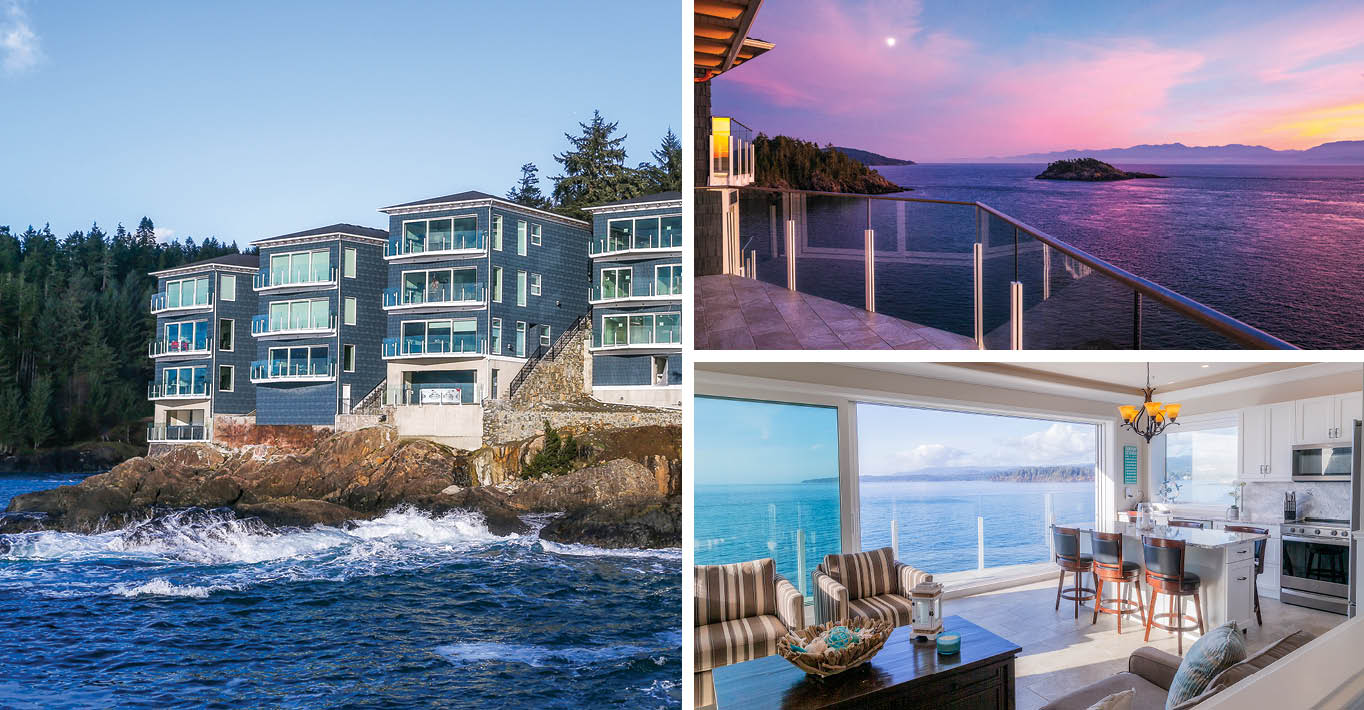 Perched cliffside above the Pacific Ocean and surrounded by nature, this 2 bedroom, 2 bathroom Surfside Yacht Suite is a beautiful, fully furnished 1,005 sq. ft. home with west-facing ocean views that offer breathtaking sunsets. Watch the sea life from your oceanfront deck as each day unfolds with a new adventure. It's the ideal escape on those lazy summer days or to be used as investment income.
2. Kelowna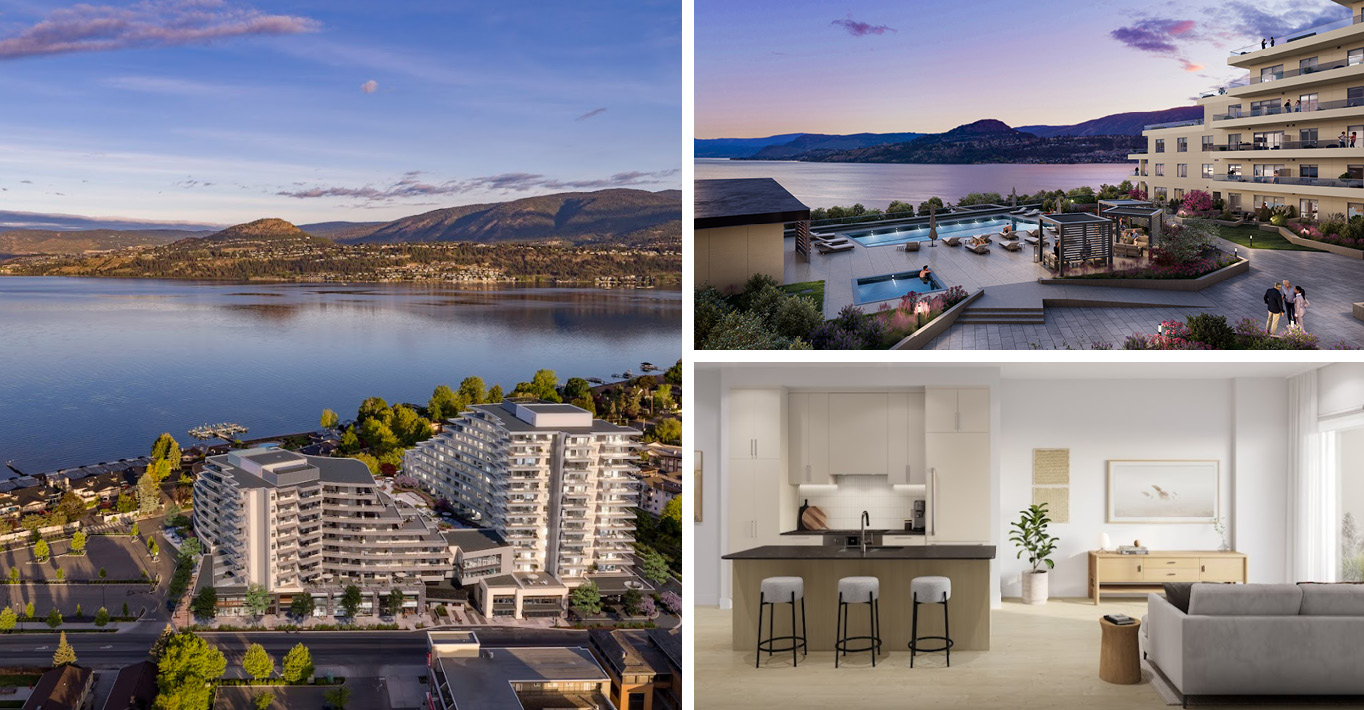 Enjoy an unmatched lakeside lifestyle with iconic Okanagan views. The 805 sq. ft. 2 bedroom, 1 bathroom home is surrounded by orchards, vineyards, wineries, arts and culture, beachfront parks and unlimited recreation in the sunny Okanagan. Enjoy unparalleled amenities in your new home with southwest views of Okanagan Lake and Valley. Also included is an underground parking spot and a 177 sq. ft. exterior terrace.
3. Langley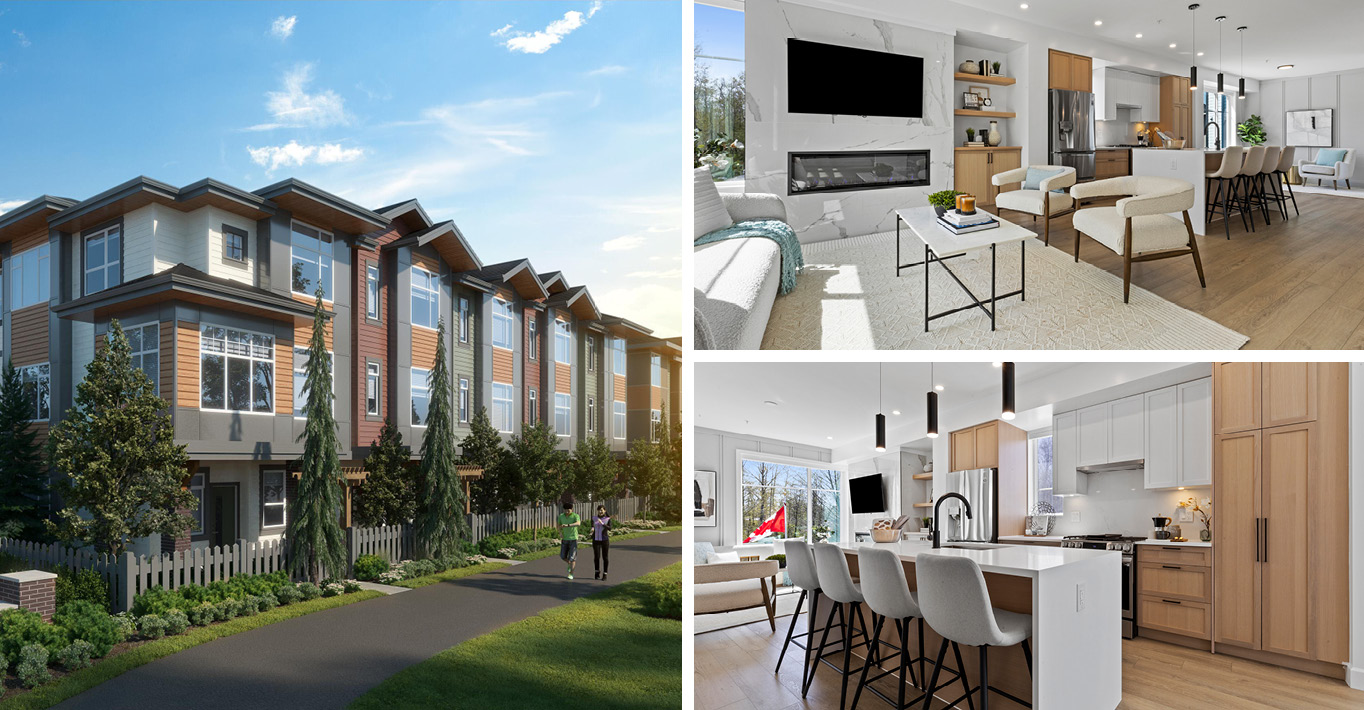 Nestled in the heart of a vibrant, picturesque community, this stunning 4 bedroom
3.5 bathroom townhome features a spacious 2,097 sq. ft. with a contemporary design. It's perfect for putting down roots or raising a family, just minutes away from parks, recreation, shopping, and entertainment.
4. North Vancouver
The perfect mix of recreation and urban living awaits! APEX is the peak of luxury in this North Shore condo in a vibrant, evolving neighbourhood. This exceptional 2 bedroom, 2 bathroom, 1,015 sq. ft. condo at APEX also includes an EV-ready parking spot and a storage locker. Enjoy skiing, hiking, biking, paddle boarding and more within a short drive from Lynn Canyon!
5. Ocean Park (South Surrey)
This amazing 5 bedroom, 4.5 bathroom home in Ocean Park is a wonderful mix of 4,385 sq. ft. of luxury, quality, and style. With an impressive welcoming foyer and a gourmet kitchen, there's plenty of room to entertain family and friends. And when you need to unwind, retreat to the yoga studio, gym, or stunning master bedroom featuring a spa-inspired ensuite.
6. Queen Elizabeth Park (Vancouver)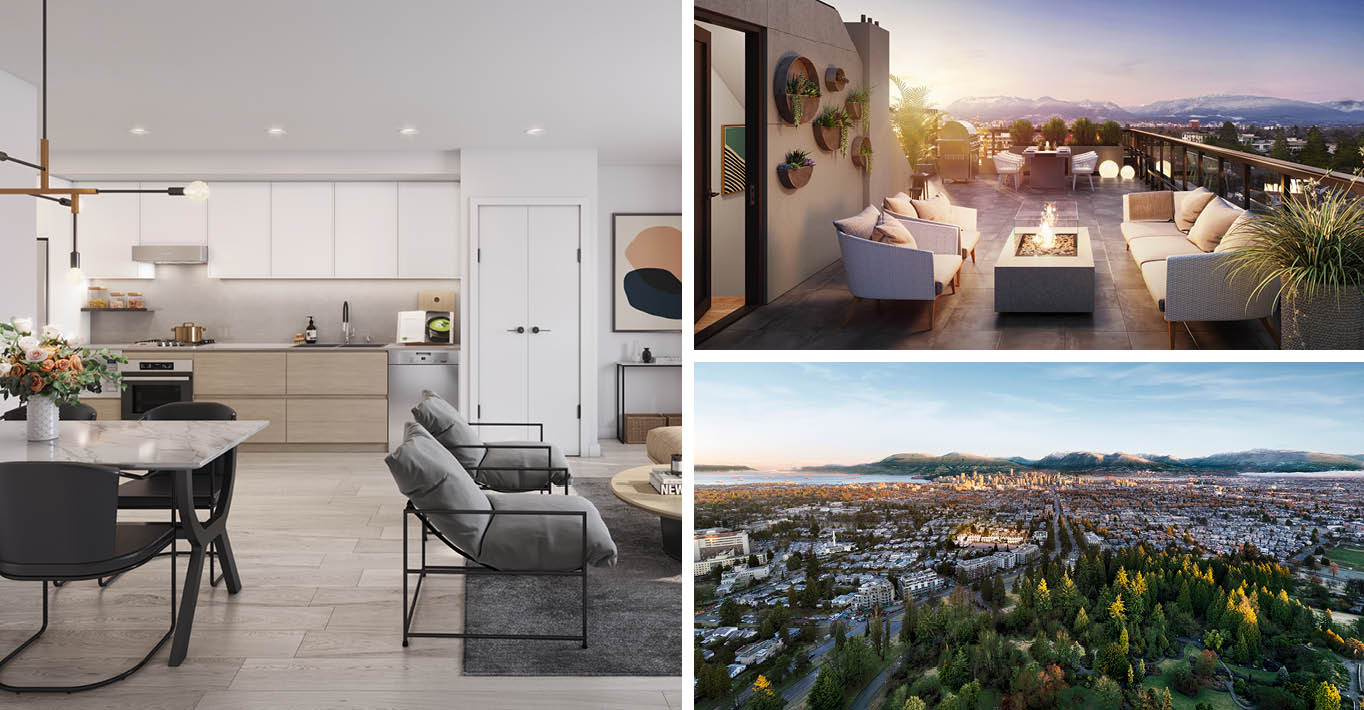 Win two homes with this one – a 1 bedroom, 1 bathroom, 551 sq. ft. condo and a 2 bedroom, 2.5 bathroom, 1,176 sq. ft. townhome! Set near beautiful Queen Elizabeth Park in Vancouver, this Grand Prize at Lilibet is an incredible opportunity with endless possibilities. With two homes included, you can live in one – and use the other for investment income or as a home for your extended family. Both include parking for a car and bike storage.
7. Oakridge (Vancouver)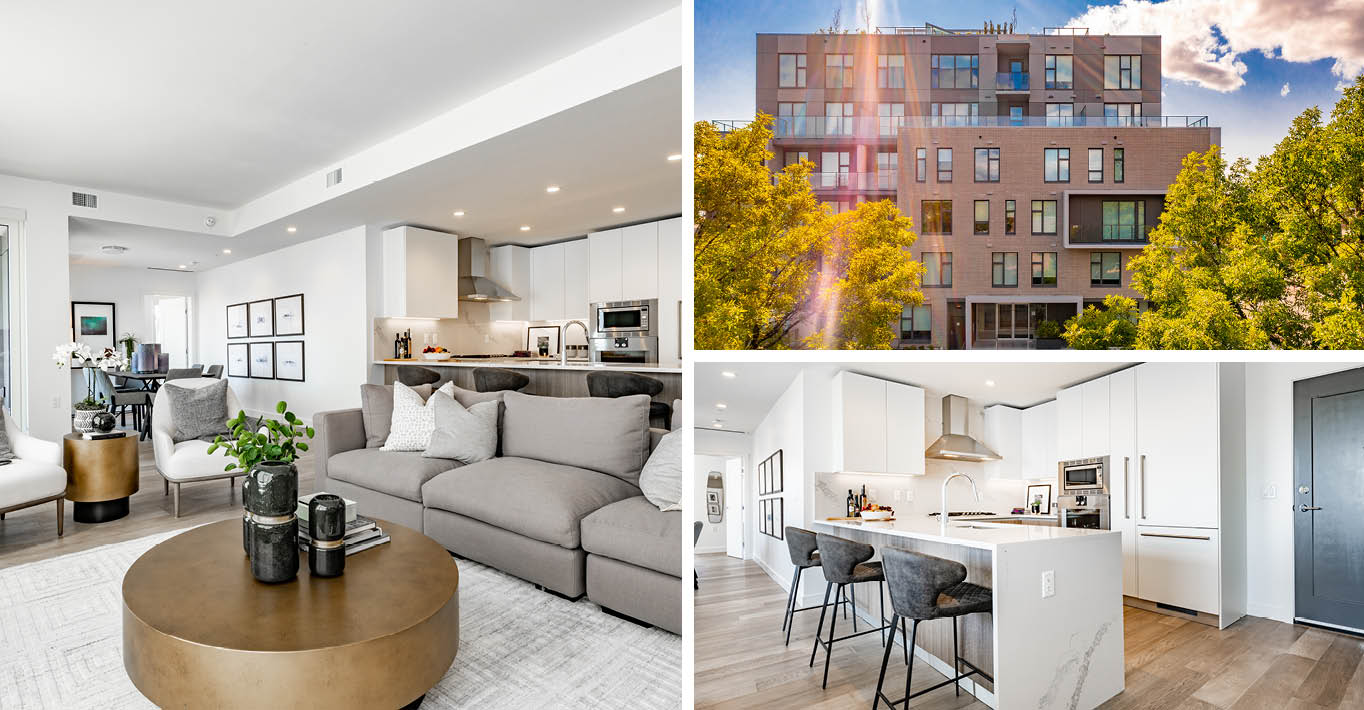 Live in the newly designed and burgeoning Oakridge area of Vancouver, just blocks away from Queen Elizabeth Park. You'll have plenty of room to get away from it all in your 1,610 sq. ft. furnished sub penthouse complete with 3 bedrooms + flex/den and 3 bathrooms. Unwind at day's end with summertime sunsets that will look spectacular from your 634 sq. ft. patio.
8. Lake Country (Okanagan Valley)
Overlooking beautiful Okanagan Lake, this 2,735 sq. ft. villa features 3 bedrooms and 2.5 bathrooms, and is the perfect headquarters for those who love the outdoor lifestyle. Enjoy a multi-millionaire lifestyle of golfing, skiing, kayaking, hiking, visiting local wineries and more.
9. Crown Isle (Courtenay)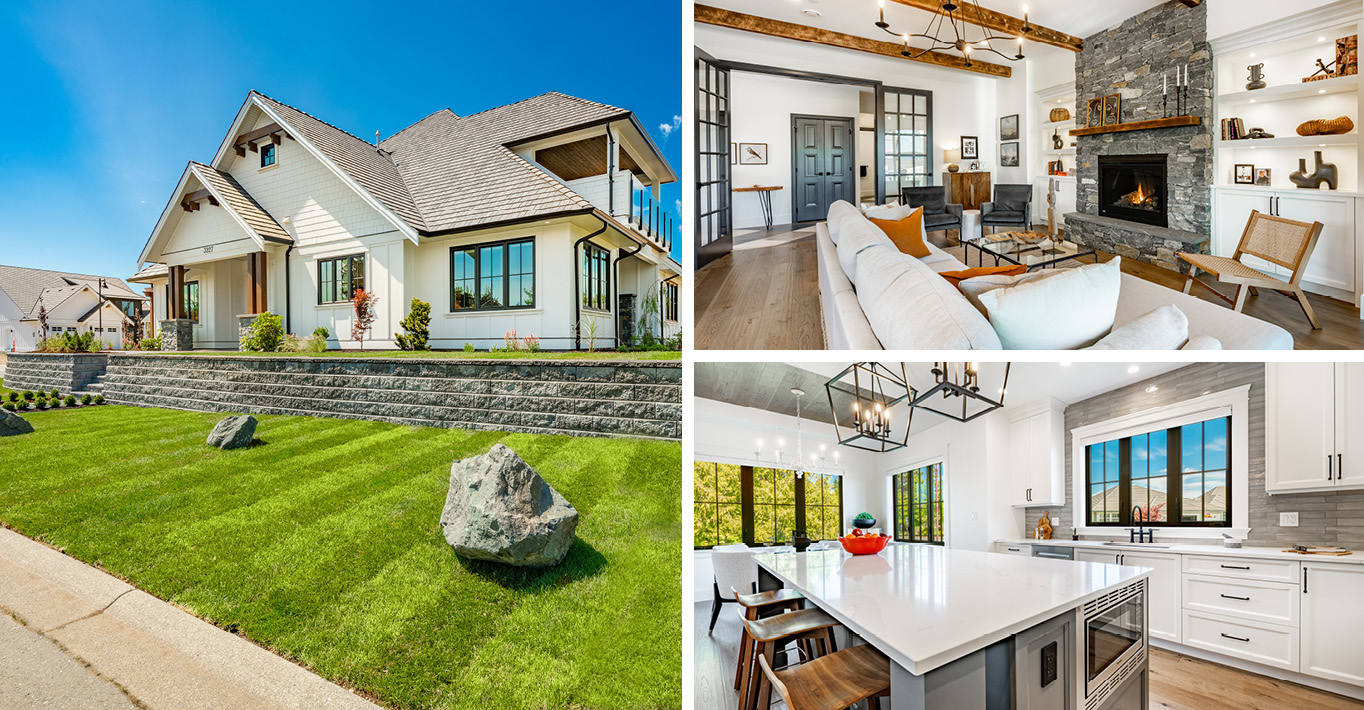 This 3 bedroom, 3 bathroom, 2,946 sq. ft. Greystone Estates home, built by Homes by Crown Isle, overlooks the golf course at Crown Isle Resort & Golf Community – less than a 10 minute drive to the ocean. Outdoor island adventure abounds with golf, fishing, skiing, hiking and exploring. This luxury home with a two-car garage gives your family plenty of room to enjoy Vancouver Island living.
Tickets to the lottery – and a chance to win and choose one of the 10 prize packages including the 9 luxury prize home packages – start at 3 tickets for $100, and go all of the way up to a 20-ticket pack for $500.
Deadlines to enter the various draws are:
Appreciation Bonus Draw: Midnight, Friday, August 25th, 2023
Summer Bonus Draw: Midnight, Friday, September 8th, 2023
Fall Bonus Draw: Midnight, Friday, September 22nd, 2023
Main Draws and Grand Prize: Midnight, Friday, October 12th, 2023
Facebook | Instagram | Twitter