Are you excited for the weekend, Victoria?—we are!
This weekend holds plenty of activities and events to check out—with emphasis on National Day for Truth and Reconciliation on Saturday, September 30th.
Scroll through to find something that speaks to you and reflects how you would like to honour the Indigenous children lost or displaced by Residential Schools, as well as the families they left behind.
Here's 10 things to do in and around Victoria this weekend—September 29th to October 2nd:
Ever since the first National Day for Truth and Reconciliation in Victoria, Capital Bike has worked with the city as well as the Songhees Nation to try to create a way for people to learn.
They achieve this by planning a big, group bike ride to explore sites that are significant to the First Nations of the area and learn from their elders and residential school survivors.
Just like the last two years, the Truth and Reconciliation Day Ride will take place on September 30th and will end by taking attendees to the South Island Powwow at Royal Athletic Park.
The route is a total of nine kilometres and will take participants from Songhees Park in Vic West, through downtown, along Dallas Road, then up Vancouver Street to the South Island Powwow.
The Truth and Reconciliation Day Ride is free and is designed to be accessible for all-ages and abilities.
Riders are encouraged to wear orange because National Day for Truth and Reconciliation aligns with Orange Shirt Day across Canada.
Where: Songhees Park, just along the water adjacent to the Delta Hotel in Vic West
When: Saturday, September 30th, from 9:15 a.m. to 11:30 a.m.
---
To mark the National Day for Truth and Reconciliation, also known as Orange Shirt Day, the Songhees Nation and the City of Victoria will be hosting the Powwow on Saturday, September 30th.
The event will take place on the homelands of the lək̓ʷəŋən people at Royal Athletic Park—everyone is invited to honour and recognize forced attendees of Residential and Day Schools and their families, the Sixties Scoop, and the children who never made it home from these institutions.
Participants this year include local First Nations, along with Nations from the Mainland and events will include the traditional grand entry of Nations, with Indigenous song and dance with two host drums, Sage Hills and Blackfish.
There will also be multiple food trucks and vendors to browse and enjoy!
This event is free to attend!
Where: Royal Athletic Park, 1014 Caledonia Avenue
When: Saturday, September 30th from 10 a.m. to 12 a.m.
---
In recognition and remembrance of the devastating Victoria Smallpox Epidemic of 1862-63, the Christ Church Cathedral will be hosting a free ceremony for those that wish to pay their respects or learn more.
Attendees will gather to view There's Blood in the Rocks, a moving short video about the 1862-63 Victoria smallpox epidemic by Marianne Nicolson, Kwakwaka'wakw artist-activist.
Visitors will also hear from Dr Nicolson, Snxakila Clyde Michael Tallio, a ceremonial speaker of the Nuxalk First Nation, about the epidemic and the resurgence of BC's First Peoples.
Online registration is recommended and voluntary donations will go to the Indian Residential School Survivors Society.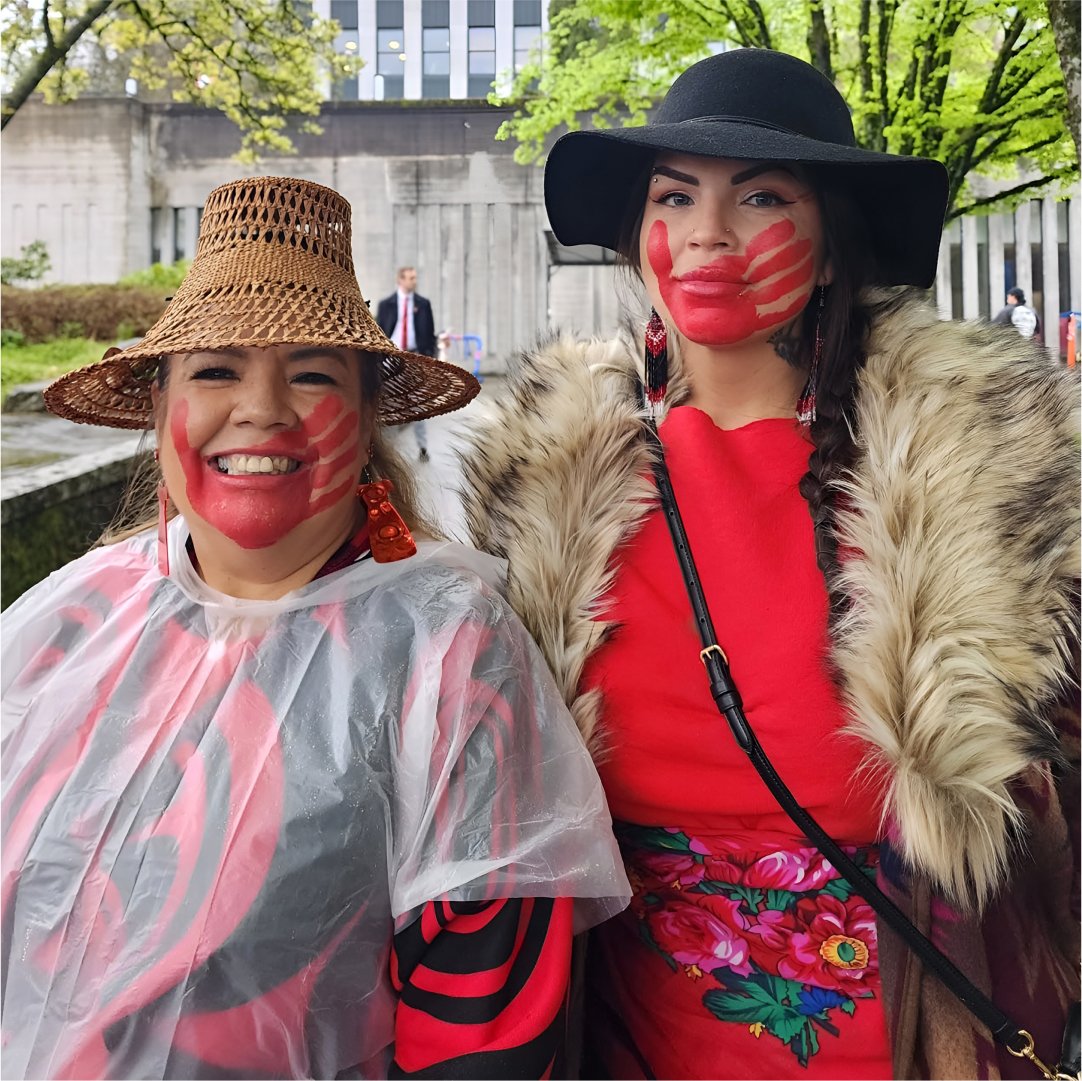 Where: 930 Burdett Avenue
When: Saturday, September 30th at 7 p.m.
---
Join St. Ann's Academy as they host the voices of residential school survivors and 60's scoopers as they open up about hard truths and healing.
There will be a viewing of the acclaimed documentary, We Were Children by Tim Wolochatiuk, and Elders Patrick Stephenson (Pakayagun) and Aldeen Mason will share their own experiences within the systems of removal.
They invite everyone to listen and be a part of this journey of reflection, accountability, and education.
Seats are limited, so make sure you register early to reserve your space!
You can do so via Eventbrite—the event is free to attend.
St. Ann's Academy recognizes the heartbreaking impact their institution had on Indigenous Peoples, and by hosting and providing a platform for Indigenous voices, they are taking ownership of the past and wish to strive towards a better future.
Where: 835 Humboldt Street
When: Saturday, September 30th from 4:30 p.m. to 7 p.m.
---
Vic Theatre will be showcasing Marie Clements' film, Bones and Crows on Saturday.
Clements is a Canadian Métis playwright, performer, director, producer, and screenwriter. Her other films include Red Snow and Looking at Edward Curtis.
As described, Bones and Crows is a heartbreaking and powerful story that follows Aline Spears through "the haunting past of Canada's residential school system as she continues her family's resilient fight against systemic hunger, discrimination, and sexual abuse."
You can watch the trailer for the film below.
Tickets are around $13 and can be purchased on Vic Theatre's website.
Where: 808 Douglas Street
When: Saturday, September 30th at 6:45 p.m.
---
As a part of their home-opener series, the second game on Saturday, September 30th is dedicated to National Day for Truth and Reconciliation.
Instead of wearing blue, wear orange and pack the rink with the colour honouring Indigenous children lost and/or displaced by residential schools.
If you're still looking for an official Orange Shirt, we have a list of approved places—which means organizations who donate all proceeds from the shirts to creating awareness and providing education about the toll residential schools took on Canada.
You can buy your tickets online here.
Where: Save-On-Foods Memorial Centre, 1925 Blanshard Street
When: Saturday, September 30th puck drops at 6:05 p.m.
---
This will mark the second year the club has participated in National Day for Truth and Reconciliation by sporting their own Orange Shirt Day specific jerseys.
It's been described as an important day for both the club and the supporters as we all take the time to reflect and honour the children who never returned home, and the Survivors of residential schools, as well as their families and communities.
In partnership with local First Nations, there will also be a traditional land blessing on pitch before the match on Saturday.
Don't forget to wear your own Orange Shirt too!
Ticket prices will vary depending on seat selection.
Where: Starlight Stadium, 1089 Langford Parkway
When: Saturday, September 30th at 2 p.m.
---
The Victoria Event Centre is happy to host Dubversified Culture—presenting DUBCHANTED ft. Sicaria & LSN alongside their resident talent!
Gather your friends and prepare yourselves for a captivating blend of multi-genre bass music.
Tickets are $30 in advance and $40 at the door—if you're a student with valid ID, tickets are $25.
Where: 1415 Broad Street
When: Sunday, October 1st from 7 p.m. to 2 a.m.
---
Looking for a family-friendly activity or cute afternoon date?
The Ocean View Estates Saanichton Farm has opened their Corn Maze and Pumpkin Patch for the public to enjoy!
Tickets are $12 for an adult general admission, $9.50 for kids aged four to twelve, and a family pass is $36—which covers two adults and two children.
Where: 7979 Central Saanich Road
When: Sunday, October 1st—you select your own time slot!
---
October means it's pumpkin season and Galey Farms has no shortage of those as well as other family-fun activities!
Because it's a long weekend, Monday may be the perfect time to go and enjoy a day out—rain or shine pumpkin picking is always fun!
No tickets necessary, just show up and pick your favourite pumpkin to purchase and take home with you.
Where: 4150 Blenkinsop Road
When: Monday, October 2nd from 10 a.m. to 5 p.m.