Well done, Vancouver Island!
The 30th World Travel Awards have been released and the North America Winners feature multiple BC hotels—that includes three Vancouver Island hotels!
Perhaps to no one's surprise, Tofino made the list with their Long Beach Lodge Resort, Tofino's Luxury Boutique Hotel.
Surrounded by natural beauty, a short drive from downtown Tofino, your choice between rainforest or beachfront accommodation, indoor and outdoor dining, and offering wonderful amenities such as surf lessons, saunas, propane fire pits, and much more—it's no wonder the reviews scream "magical!"
Prices generally range from just under $400 per night to upwards of $600 per night, and you can check out their dates and rates here.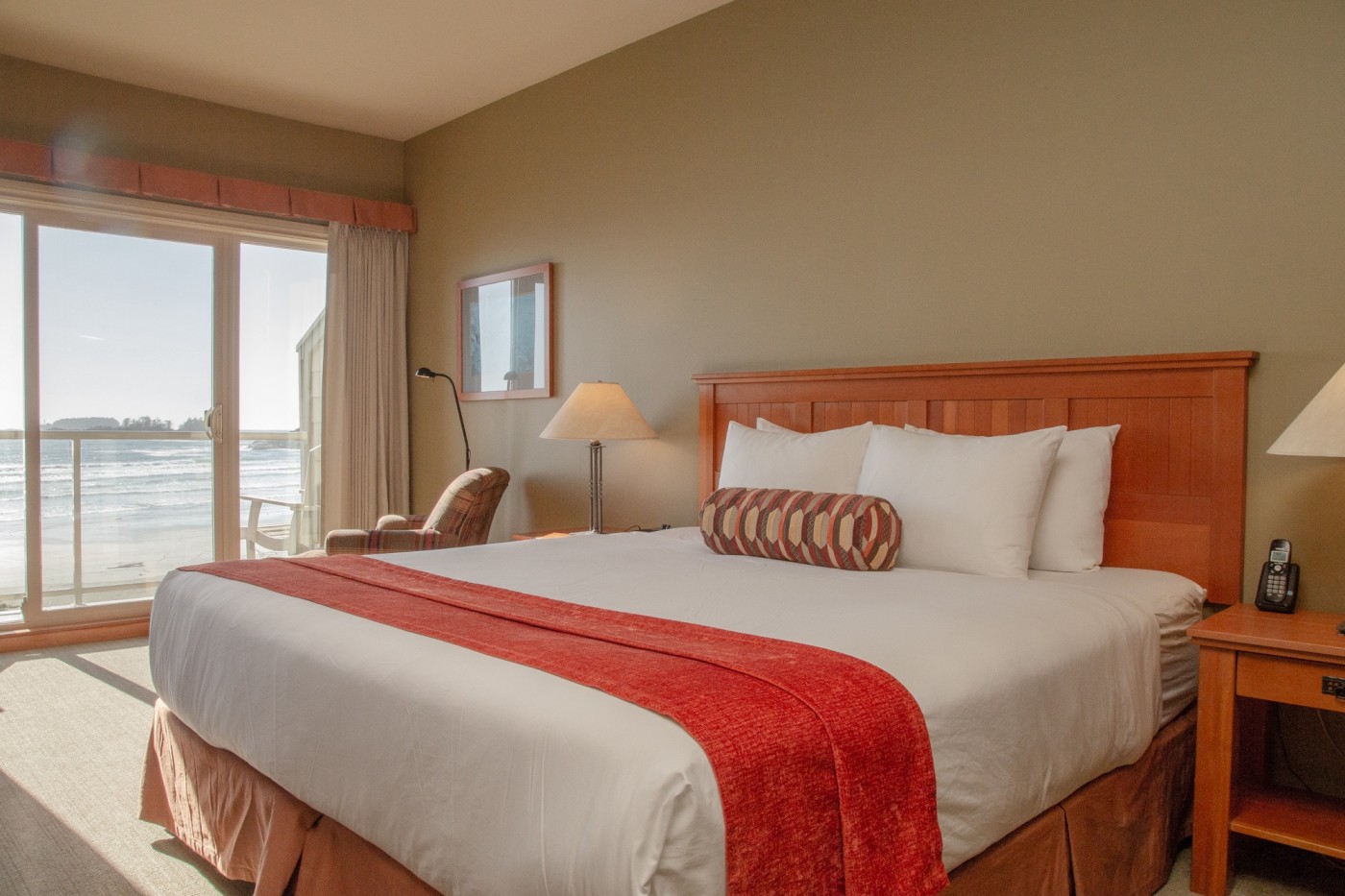 The second hotel on the list is the famous Fairmont Empress located in downtown Victoria!
Known as Canada's Castle on the Coast,' this National Historic Site dates back to 1908 and offers unmatched views of Victoria's Inner Harbour as well as a number of luxury experiences. 
---
---
The moment you walk through the front entrance, you're welcomed by a grand and elegant entryway with high ceilings, a sweeping staircase, and a centerpiece chandelier dangling overhead. 
Enjoy an afternoon of High Tea, wander their lush stores with a variety of top-tier products, sip their uniquely crafted cocktails at the Sunset Sips evening activity, or relax at their spa—either way, they promise you'll leave feeling refreshed and pampered. 
Their nightly rates depend highly on the level of luxury you wish to indulge in. If you wish for a general room, you can find prices that hover around $330-$350 per night. 
But if you're looking for the full-on, Empress 'treat yourself' experience, you can grab their Royal Suites with Harbour views, sprawling living rooms, an incredible rainfall shower and soaker tub, and much more for $9,500 a night—keeping in mind that this suite can fit up to 4 guests. 
And last, but certainly not least, the third hotel featured is the Clayoquot Wilderness Resort—taking home Canada's Leading Wilderness Resort for the third year in a row!
Extravagant and off-grid, the Clayoquot Wilderness Lodge hugs the banks of its namesake ocean inlet, Clayoquot Sound and offers an escape to the still, tranquil beauty of Canada's remote wilderness.
It's only accessible via boat or seaplane, so even the journey to the hotel is a part of their overarching magnificent hotel experience.
Once you're on the grounds, sign up for a multitude of outdoor activities like hiking, archery, and horseback riding. 
If you're feeling extra wild, check out their special Heli Experiences such as Sip to Sky, and enjoy a deluxe picnic on a mountain!
Luxury like this comes at a price—their costs per night start at around $2,900 and can hike up to $3,700 depending on time of year.