Perhaps the most recognizable vehicle to ever be stationed in Victoria will be undergoing maintenance this afternoon.
The 1965 Rolls Royce Phantom V Touring Limousine belonging to legendary Beatles singer-songwriter John Lennon will undergo diagnostic tests and maintenance in the automotive shop at Camosun College Interurban campus.
After the luxury vehicle's august journey touring around the world since the 1960s, it now rests at the Royal BC Museum in downtown Victoria.
This is the first time Camosun's automotive shop has participated in the maintenance process of the iconic car, and the maintenance process will not be viewable by the public at large.
Its involvement now is due in part to the facility's rolling road dynamometer, which essentially 'exercises' the vehicle's parts without having to hit the road.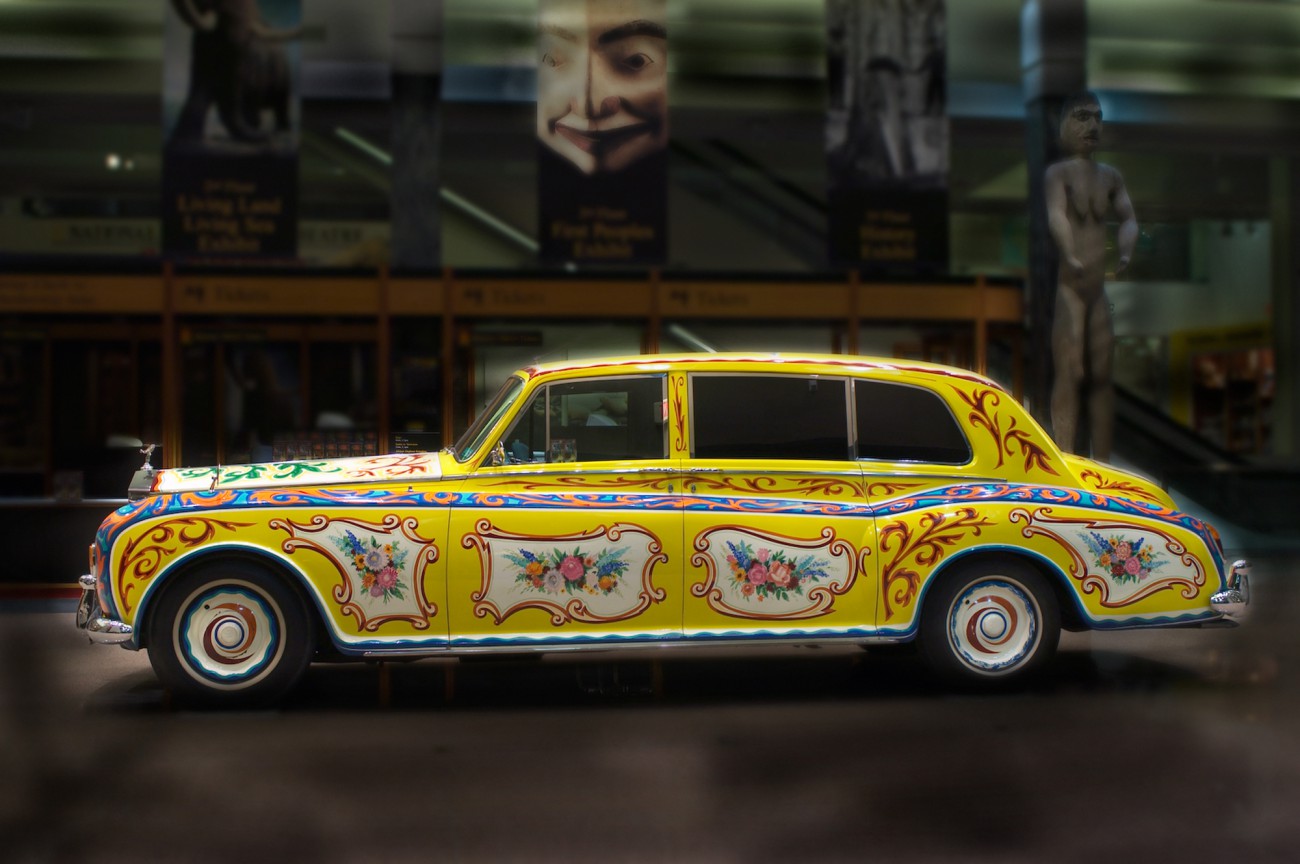 "In the past, they've driven the car at Western Speedway to operate and exercise the car and get the moving parts going," Camosun Automotive Service Technician Instructor, Patrick Jones, tells Victoria Buzz.
"But the museum is concerned about the overall state of the car and the risk involved with actually driving it around. This offers a similar experience without actually driving the car."
While the maintenance project will be undertaken by technicians from Coachwerks Restoration, a total of 30 automotive students at Camosun will be able to view the process, ask questions, and gain professional insight.
This Rolls-Royce took the Beatles on a plethora of memorable journeys, including to Buckingham Palace in 1965 to receive medals from the Queen. Back then, it sported its original colour: matte black.
But in 1967, Lennon sent the Rolls to artist Steve Weaver, who designed custom paintwork in a Romani Gypsy style, incorporating elements of the psychedelic era. The car was delivered to Lennon just before the Sgt. Pepper's Lonely Hearts Club Band album was released.
Weaver used ordinary but vulnerable house (latex) paint. The Royal BC Museum monitors the paint condition closely and has done conservation work on the paint over the years.
Canadian business magnate and investor Jim Pattison donated the vehicle to the Royal BC Museum in 1987 after its display at Expo '86 in Vancouver.
The car has been in mechanical operating condition for over fifty years. The engine powers the brakes, a necessary feature given its weight: a standard 1964 Phantom V Rolls Royce is 3,000 kilograms. In comparison, a 2016 Smart Fortwo coupé ("Smart car") weighs only 820 kilograms.
The car has been on display at various Royal BC Museum special events. It has also been exhibited across North America, particularly at exhibits in Montreal and in Vancouver at the 2015 PNE.